216 Views
When you think of taking a break from your regular life, the obvious choice in most cases is to go for a vacation and chill out for a few days. It usually helps in unwinding our mind, relaxing our body, and fills us with energetic vibes that eventually encourage us to get back to the regular schedule once again! But how about thinking a little differently this time? Would you care to take a step beyond your comfort zone and help others while you're on a holiday?
Well, if you are looking forward to exploring a new destination while contributing effectively towards the well-being of the people & the development of society as a whole, then you should consider volunteering abroad. Not only will you get to travel the world and see new places, but you'll also get a chance to meet some amazing people, and understand what it means to be a 'responsible traveler'.
However, making a difference in others' lives isn't an easy affair! Here are a few things you should know before you take the leap and volunteer abroad.
Know That Volunteering Abroad Isn't A Free Deal.
Well, while most of you would be wondering 'How To Volunteer Abroad for Free?' – let me tell you that it'll definitely be hard to get through any such project. There are always certain basic costs that you'll have to incur. Before you plan your trip and decide the destination, make sure that you're aware of the flight fares and visa expenses, as well as Travel insurance costs. Next comes the Program Fee that you'll have to pay when you decide to volunteer abroad with a reputed organization. This money will cover your Aiport Transfer (when you reach the host country), accommodation & meals, as well the placement at the project site. Know that the money you spend usually goes to the host community and their welfare, apart from supporting you with the basics while you're there.
We would suggest you plan your volunteer trip in advance so that you can get ample time to save money for this journey as well as fundraise for this noble cause. You can create a profile on Go Fund Me, and share your ideas about why you think volunteering abroad is important for you and what changes you aim to make – it'll surely help you in collecting some funds from wellwishers!
Be prepared to put in some hard work!
It's not just another holiday – be sure of that! You need a lot of preparation and planning before you finally set off for the journey. To begin with, research about the programs & find a suitable organization to volunteer with. Choose your destination and know about the social scenario of the place. Find out the details about getting a Visa, know about the vaccinations you'd need, prepare a bucket list of the things you wish to do & places you wanna explore, and lastly, plan out your budget. All of this will need some time, and it won't be a smooth road to walk on! Thus, I would suggest you not to underestimate this preparation period before volunteering abroad!
Prepare a set of questions for yourself, to find out why you are keen to volunteer. It is essential because you would surely not want to land up in a faraway country, and think that this is not what I wanted to do! That'll be too late! It's better that you know what you're seeking, and be sure of your moves.
You need to spend some quality time to see the impact of your work.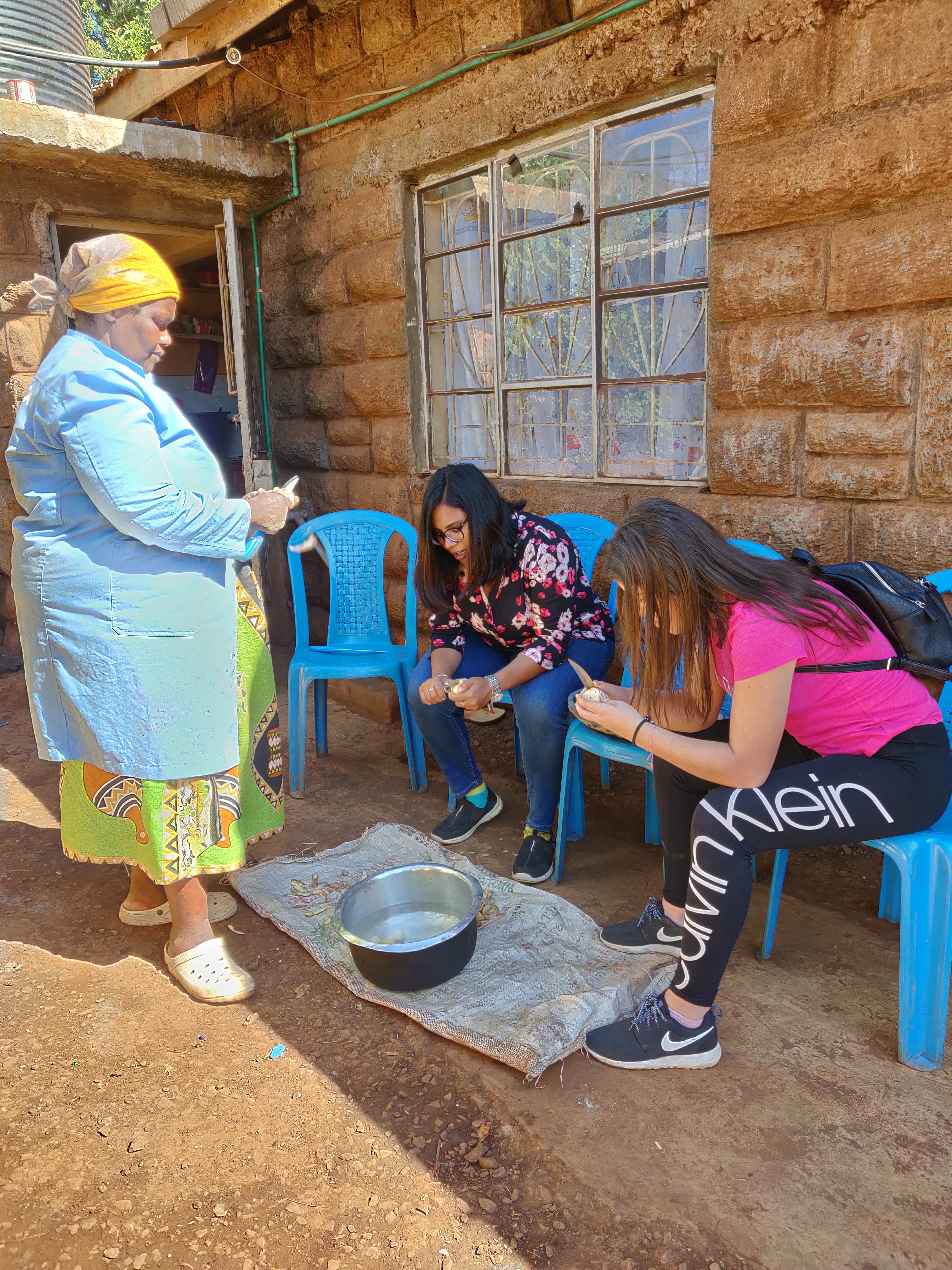 A change doesn't happen overnight! While the recent trend is to focus more on Short Term Volunteering Programs, let me tell you that big changes need time. If you choose to spend a week or two, you'll get to see that there are possibilities of change, but you need to spend at least a month to see the impact of your work.
For example, if you choose to volunteer for a beach conservation program, you'll probably try your best to clean the trash but when you spend a longer period, you'll eventually get to learn more about the way tourists spoil the areas and spread awareness so that the root cause of the problem is reduced. The same happens if you join a teaching program – you can help the kids to learn the basics in a week's time, but to see them read on their own would need about a month or so!
When you plan to volunteer abroad, make sure that you're ready to commit some quality time and do something truly meaningful.
There are different kinds of volunteering programs – make sure you know what intrigues your interests before you sign up for one!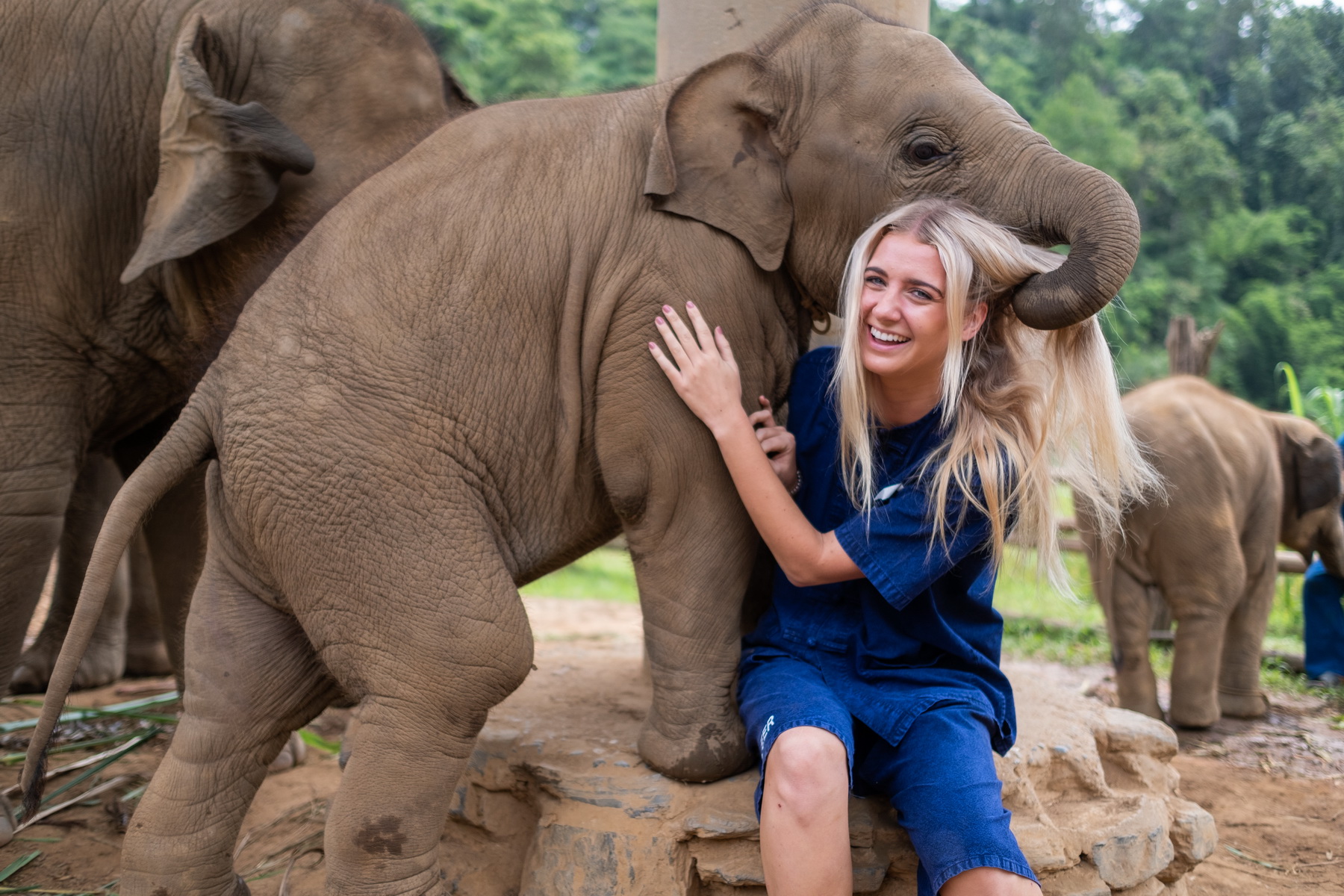 Since I love to be around kids, I always wanted to volunteer with children, so that I can spend adequate time with them. Eventually, I signed up for a childcare volunteering program in Kenya and I felt happy to be there, to know that I could spread some happiness in the lives of the little ones.
Precisely, we all have certain skills that we can make good use of while volunteering overseas. When you are choosing your program, be sure that you're interested to work for it, and it should add some value to your life as well. You're gonna spend your efforts, time & money on this – and it needs to be worthwhile! Be sure to sign up for a cause that you feel for. Understand how you can use your skills for the betterment of the program, and what new skills can you gain while working as a team.
The most popular volunteering programs are – Childcare, Teaching, Medical & Healthcare, Wildlife Conservation, and Community Development Programs.
Childcare Volunteering Programs: If you're someone who loves to be around kids, this would be the best choice for you. Volunteer for Childcare projects with Volunteering Solutions and make a difference in the lives of children from underprivileged communities, spend time with them and shower them with love and care. Childcare volunteering projects are currently available across 20 countries in Asia, Africa, Latin America, and Europe. As a volunteer, you will get to engage meaningfully with the locals, learn a new language, meet other fellow volunteers from across the globe, and experience the goodness of contributing unconditionally.
Teaching Volunteering Programs: You don't have to be a professional teacher, and you would not need a TEFL Certificate to volunteer abroad for our English Teaching Projects. All you need is the enthusiasm to educate and polish your skills. You can choose to Teach English to Buddhist Monks in Thailand, Volunteer at a dedicated Girls' school in Ghana or Teach English to Spanish-speaking students in Peru. You can assist the teachers during their lessons, think of activity-based learning methods, and give proper attention to the children. Often, volunteers also take up the cause of renovating the school premises, making them more friendly and vibrant for the kids. Volunteers can also assist in extracurricular activities such as sports and games.
Healthcare Volunteering Programs:  If you are a Medical, Nursing, Pre-med student or a healthcare professional looking for medical volunteer opportunities abroad to support the healthcare system in developing countries and wish to gain hands-on experience in the field of medicine, then we have the best medical volunteering opportunities for you. Participants joining these programs would get to work under the supervision of professional doctors, nurses, physiotherapists, and pre-med volunteers who will assist in their day-to-day activities. The medical volunteering opportunities are offered in different areas that include Emergency, General Medicine, Radiology, Dental, Pediatric, Surgery, Maternity, OPD, Pharmacology, Microbiology & Immunology, Internal Medicine, HIV/AIDS support, Nutrition, Public Health, Midwifery, Nursing amongst several others. 
Wildlife Conservation Programs: Tick off that dream vacay to your favorite destination where you can just soak in the bliss of nature and do something worthy for the wildlife. If you want to work with elephants, head to Thailand or Sri Lanka or do your bit for marine life at the Turtle Conservation Project in Costa Rica and Sri Lanka. We are offering a wide range of wildlife conservation programs in countries like Thailand, Sri Lanka, Costa Rica, Ecuador, South Africa, Spain, Portugal, etc. No matter whether you're keen to volunteer with elephants or spend time on the beaches protecting the Turtles – you're wildlife volunteering experience will turn out to be an incredible one! There are some species that are endangered and this is our chance to protect & save them.
Community Development Programs: Get the opportunity to take part in educational programs for children, take up renovation and building work, work with local NGOs in areas of gender empowerment, microfinance, and organize awareness drives. The best part about the community development programs is that volunteers can take up several different kinds of tasks in one project – teach an English class, help out in a childcare center, take art and painting sessions for students, help with the renovation of a school building, be a part of a disease awareness campaign, assist in administrative tasks amongst other such activities. It'll be an incredible opportunity for you to connect with the host community as well, while you serve them.
You'd learn how to befriend strangers and create the best memories with them!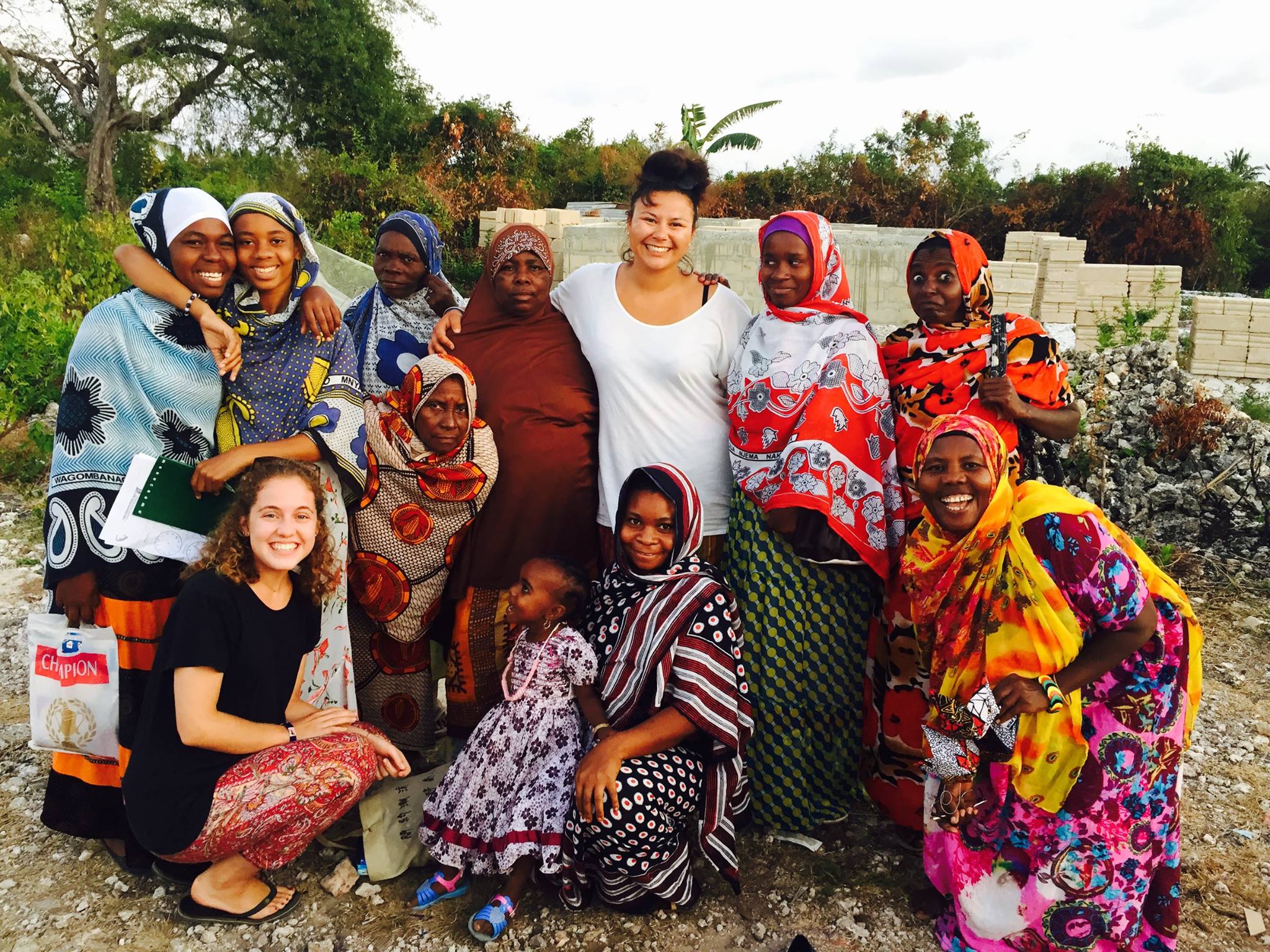 We are always told to be safe from strangers, but it's only when you travel solo to volunteer, will you get to know that the world isn't as bad as it seems! You'll meet several like-minded people, from different parts of the world, who have all come together to contribute meaningfully. Each of them would have a different cultural background, might speak different languages, and have diverse ways of life – but you'll all get to bond over similar likings and thoughts. You'd work together, live together, and create an impact together.
During your free time, you can explore the place with your new friends, and by the time you complete your journey – you'll be filled with the joy of having found some of the best people!
Volunteering is a double-sided coin – it'll benefit the giver & the receiver, equally!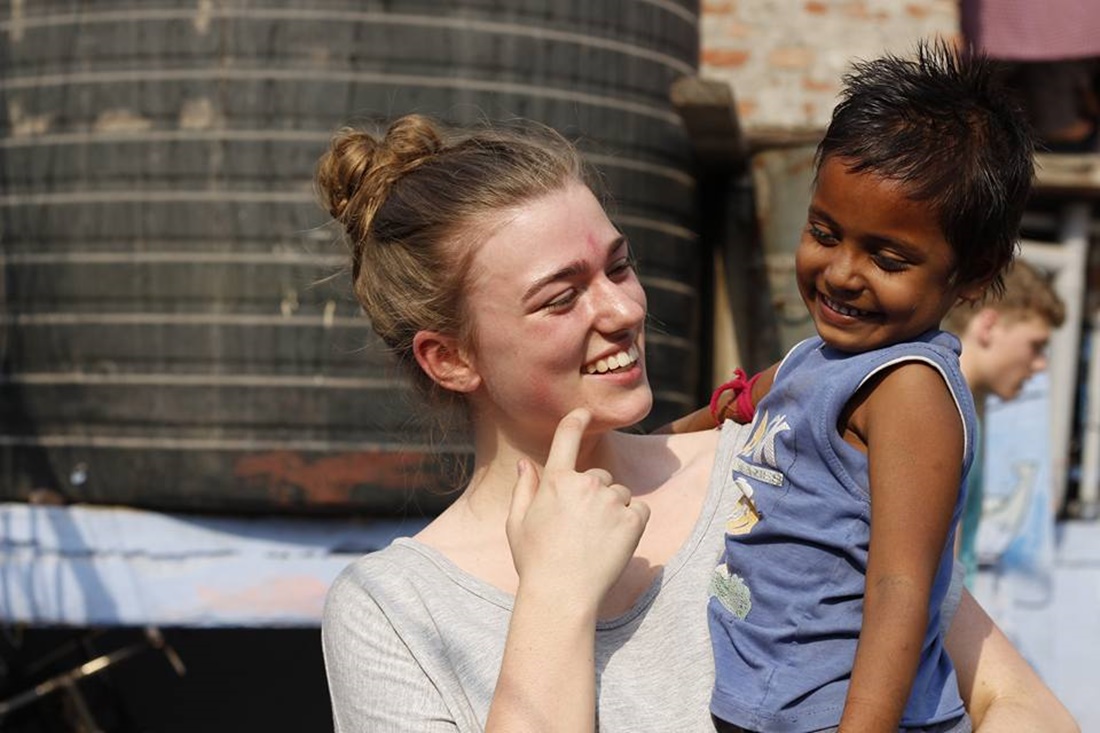 It's important to know the benefits of volunteering abroad, while you plan your trip. While you will be making a difference in the lives of others, you also help yourself in many ways. Volunteering abroad allows you to know about a new culture, learn a new language, gain valuable skills that will shine on your resume, make new friends and live a life out of the box! Many a time, people are motivated to volunteer abroad for cultural immersion, personal growth, and professional development as much as they care to contribute towards the well-being of the underprivileged ones. So if you've been thinking about how it would affect your life, get ready to see the difference!
Volunteering Abroad is ADDICTIVE!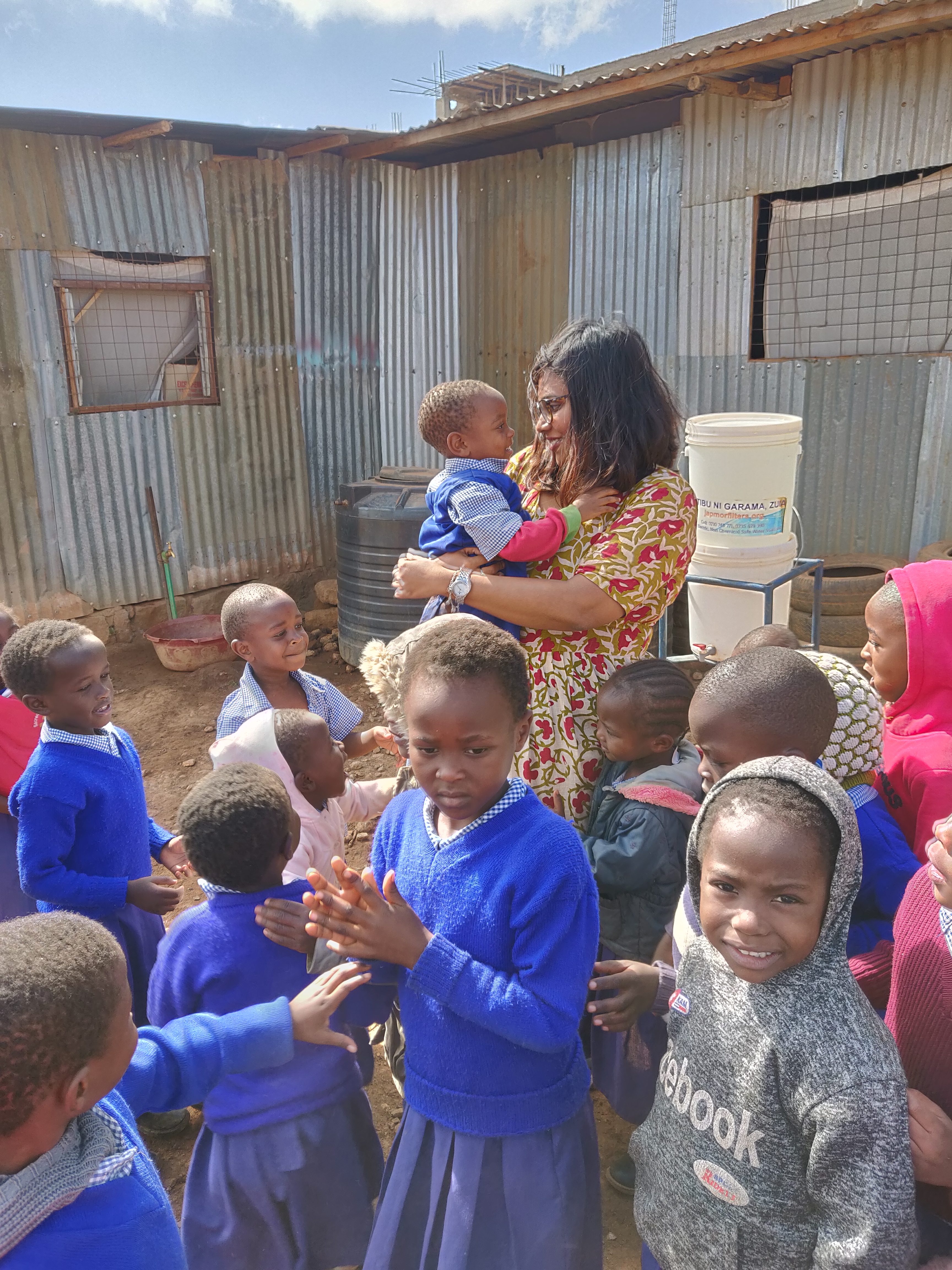 Yeah, and I mean it. Since the time I returned back from my first volunteer endeavor, I've been longing to go for another mission trip. I've made friends during my last trip, and even they are looking for opportunities to serve & make this world a better place. To say the least, it's like another travel bug that bites you, and then, there's no escape! Once you've done it, you'll keep craving to experience new things, discover new places, indulge in doing new things, and meet new people. You'll develop a knack for bonding easily with others over meaningful experiences and your social circle will be filled with lifelong friendships based on beautiful memories. Needless to say, volunteering abroad can be rewarding and equally addicting, so be prepared to make room in your life for more!
Some countries need the help of volunteers more than others.
Be wise while choosing your volunteering destination. Although it's most likely that you already have a destination in mind, one that you probably wanted to visit for a long – just take a minute to think if you can travel elsewhere if the need arises. For example, countries in Europe also need volunteers for Food Waste Management, Construction & Restoration Works, Conservation Programs, etc, but the situation there is more stable than in any African or Latin American country. If you have to choose between Marine Conservation in Spain or Turtle Conservation in Costa Rica, probably you must go for the latter. Similarly, when it comes to teaching & childcare programs, you should definitely consider African or Southeast Asian countries.
It is advisable to consider lesser-known destinations that are in desperate need of humanitarian aid, like Sri Lanka, Vietnam, the Philippines, Cambodia, Morocco, Uganda, Ghana, etc. You'll get more opportunities to work in these countries, and your efforts will be greatly appreciated.
You'll gain the power to inspire others!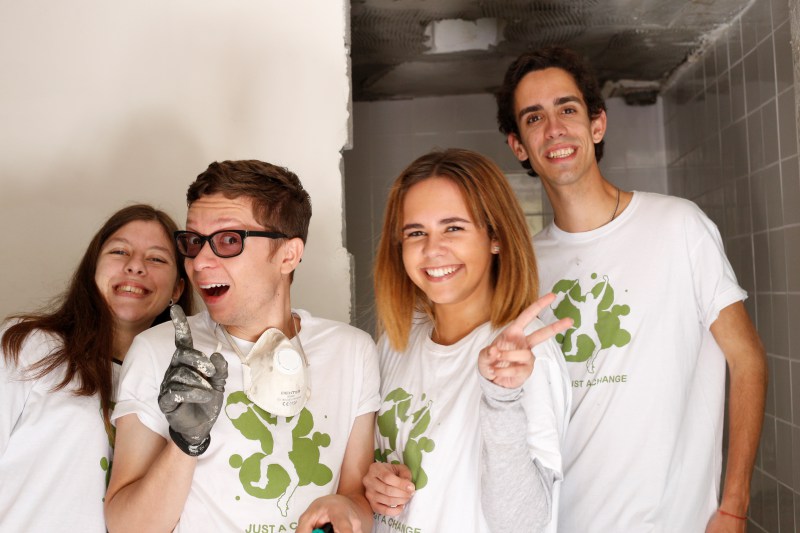 Sounds strange, doesn't it? But trust me when I say this, once you are done volunteering, your stories can inspire many others. Also, thanks to Social Media (Facebook, Instagram, etc) – there's always a ripple effect that's created by our actions. When you'll post pictures about your journey, narrating encounters you've had while working abroad, or maybe an incident where you did something incredibly beautiful – you'll get to leave a mark in the minds of those who see that post. Eventually, you'll end up inspiring them and who knows, maybe some can even take a step out of their comfort zone and choose to set out for a meaningful journey to make a difference.
It'll change the way you look at life!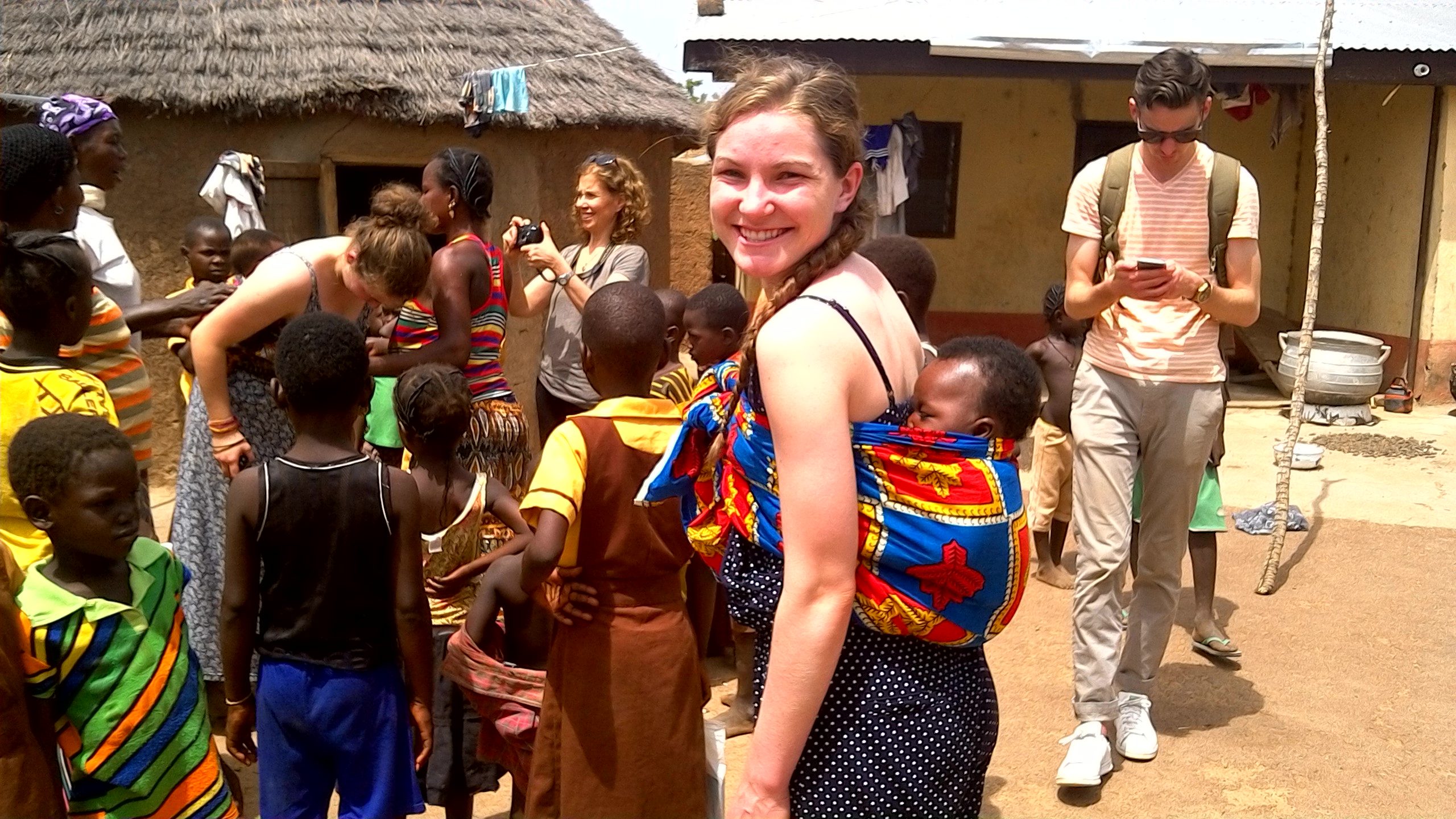 Most of us have been lucky enough to be blessed with all good things! We've had loving parents and a caring family, lovable friends, good schooling, and better opportunities for higher education, etc. We know how it feels to have a good meal at a fancy restaurant or to go for a holiday. But not everyone in this world is as lucky as us! In today's date, when the Superpowers are negotiating their Nuclear Deals, MNCs are aiming to maximize their profit, Michelin Star restaurants are opening up their branches and capitalization & consumerism are taking over, there are still people living in underprivileged conditions, with only the basics to survive. In parts of Africa, people still don't have access to water. In parts of India, children still dwell in the streets and often fall out of school. In the rural areas of Southeast Asia, there are inadequate medical facilities and people often die untreated.
A volunteer trip abroad would help you to face such realities and change the way to look at life. You'd learn to value all that you have and feel grateful. It'll make you a more humble and compassionate person. 
To put it in the words of Bill Lane Doulos, "The greatest poverty that can afflict the human spirit is the loss of a generous heart. You will know that success has slipped away when your passion for helping others grows cold." Hence, it's never too late to take a volunteer trip abroad. Just make sure that you are confident about the leap you're gonna take and plan it out, wisely. 
If you wish to be a part of a meaningful program and volunteer abroad in 2022, drop us a mail at [email protected] and our Team will be happy to reach out to you.