4 Views
If you're planning a volunteering trip, congratulations! You're about to embark on a rewarding experience that will make a difference in the lives of others. But before you head out the door, you'll need to pack your bags.
What you pack will depend on where you're going and what you'll be doing, but there are a few items that are essential for any volunteering trip. Here are some things that can help you decide what to bring.
Consider the Weather at Your Destination
When packing for a volunteering trip, it's important to consider the weather at your destination. Depending on the time of year and the location, you may need to pack different items to stay comfortable.
For example, if you're volunteering in a warm climate, you'll want to pack light, loose-fitting clothing that will help you stay cool. If you're going to be doing a lot of outdoor work, you may also want to pack a hat or sunglasses to protect you from the sun.
In a cold climate, you'll want to pack warmer clothing, including a coat, scarf, and gloves. If you'll be doing any outdoor work, you'll also want to pack a hat or earmuffs to protect you from the cold.
Think about the Culture of the Country You Will Be Visiting
Different countries have different customs and traditions, and it's important to be respectful of those differences. For example, in some countries, it may be considered rude to show too much skin. In others, you may need to cover your head in order to enter certain religious sites.
Do some research before you pack, and ensure you're aware of the cultural norms of the country you'll visit. That way, you can be sure to pack appropriately and avoid any potential cultural misunderstandings.
Check the Working Environment and the Projects You Will Handle
If you'll be working outdoors, you'll need to pack accordingly. Make sure you have the right clothing and gear for the climate and terrain. Next, you'll need to think about your own personal needs. What do you need to be comfortable and safe? Make sure you pack your medications, if you have any, and any other personal items you can't do without.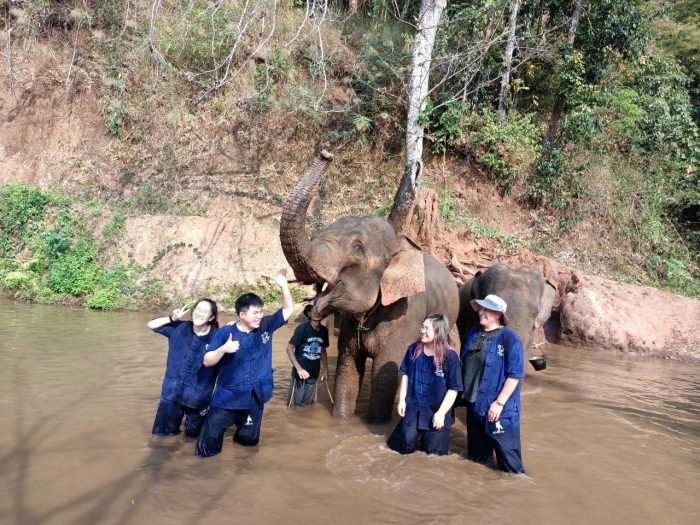 Prepare Your Travel Documents and Travel Insurance
When you're packing for a volunteering trip, it's important to make sure you have all the necessary travel documents and travel insurance in order. Depending on where you're going and what you'll be doing, you may need to get a visa, vaccinations, and/or other medical clearance. And, of course, you'll want to make sure you have comprehensive travel insurance in case of any unforeseen circumstances.
Bring Your Camera and a Journal to Document Your Volunteer Experience
Bringing a camera and journal with you on your volunteer trip can help you capture all the moments, big and small, that make up your experience. From the people you meet to the places you go, you'll be able to look back on your trip and remember all the details that made it special.
Documenting your trip can also be a great way to share your experience with others. After your trip, you can write about your experiences in your journal and share your photos with your friends and family. They'll be able to see all the amazing things you did and experienced, and you'll have a permanent record of your trip to look back on for years to come.
Packing for a volunteering trip can be a daunting task, but with a little bit of planning and research, it can be a breeze. There are a few key things to keep in mind when packing for a volunteering trip: what type of climate you will be in, what type of work you will be doing, and what type of accommodation you will be staying in. With these things in mind, you can pack accordingly and be prepared for anything.
For opportunities to volunteer abroad, check out Volunteering Solutions today. We have more than 150 volunteer projects and international internships — childcare, healthcare, education, and more. Explore our open programs and sign up today!