calendar_today
August 15, 2022
schedule
min read
18 Views
Volunteering to take care of all kinds of wildlife and help out with conservation is a great way to help them while also having fun and observing unique creatures. Animals in shelters or in the wild need help with conservation and general care, and volunteers can provide this.
The objective of most volunteering programs is to help endangered species by giving them a chance to reproduce and thrive in a safe environment. This will help to ensure that these animals do not become extinct. Here are several volunteer opportunities you can look forward to:
1) Animal Shelter
Animal shelters usually have a high volume of animals that need care and attention. Volunteers can help with cleaning, feeding, and socialising with the animals. This is a brilliant way to get hands-on experience with animal care.
Animal shelters also provide a place for animals that have been abandoned or lost to stay until they are properly reunited with their owner or adopted into a new home. These avenues are often understaffed and rely heavily on volunteers to help care for the animals, so consider lending a helping hand.
2) Veterinary Programs
There are many ways for wildlife volunteers to get involved with veterinary programs. Many of these programs offer opportunities to shadow or work with a veterinarian. This can be quite a good way to learn and gain some hands-on experience.
These programs can offer unique insight and knowledge into the world of veterinary medicine, which can be beneficial if you want to enter the field in the future. Volunteers in these programs may help with data collection, animal care, or educational outreach efforts.
3) Wildlife Research
Wildlife research is the study of animals in their natural habitat or in captivity. Animals are usually only taken from the wild for research purposes if they are needed for a specific scientific purpose and if it is regulated by law.
Volunteers are needed for research-based programs to gain a better understanding of the status of endangered wildlife species. These programs include conducting surveys. The data collected in this program provides critical information to organisations dedicated to the conservation of these unique and beautiful animals.
4) Wildlife Sanctuaries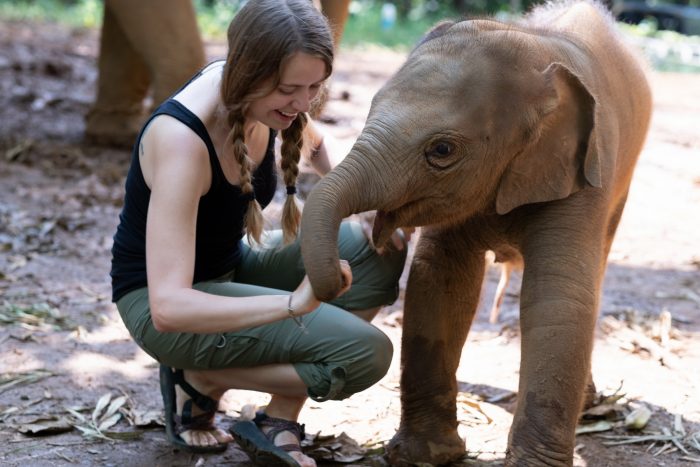 Wildlife sanctuaries are places where animals can live and roam free without fear of being hunted or harmed. These sanctuaries are usually created and regulated to protect many endangered species of animals.
Volunteers often help with the day-to-day care of the animals, including feeding, cleaning, and providing enrichment. Volunteers also play quite a vital role in educating visitors about the importance of conservation and respect for all wildlife.
5) Wildlife Orphanages
Wildlife orphanages are places where injured animals are taken in and cared for by volunteers. When possible, animals will be rehabilitated and released back into the wild. The orphanage also provides some level of education about local wildlife species and the importance of protecting these animals.
There are various ways that people can get involved in wildlife conservation volunteering opportunities. It is a great way to get involved in the protection of our planet's wildlife. No matter your skills and interests, there is sure to be a conservation volunteering opportunity that's right for you. Make a difference for wildlife.
Want to try wildlife volunteer abroad? Volunteering Solutions is an international organisation that's offering meaningful and inexpensive volunteer opportunities. Get in touch with us today!