36 Views
Volunteering is a great way to give back to the world, and there are many different ways to do it, as well as places to offer your time and effort. If you've never been to India, you should add it to your list. India has something for everyone, whether you're an adventurer, naturalist, spiritual person, festival-goer, foodie, photographer, or history buff.
Plus, volunteering in India is a great way to explore everything the country has to offer. There are many different types of activities to do, depending on what you are interested in. Volunteer your time to help others, explore the natural beauty of the country, attend festivals, try new foods, take pictures, or learn about the history of India.
Here's a point-by-point guide on why it's good to come forward and volunteer in India:
1) History and Culture
Volunteering in India will give you a wonderful opportunity to experience the country's long and rich history and culture. India serves as the roots and home to some of the oldest global civilisations. There are also ancient temples and ruins, as well as palaces and forts. Volunteers can help with conservation efforts or educational initiatives to help preserve these historical sites.
2) Opportunities to Help
Volunteering in India is a great way to make a difference in the lives of those in need. Volunteers in India can help with relief and development work, providing medical assistance to communities affected by natural disasters, poverty, and conflict. Aside from the many opportunities to volunteer with medical organisations, others work in schools and teach English.
3) Potential Adventures
India offers many adventures to be had. Volunteers can explore the country's diverse landscapes, from the snow-capped Himalayas to the tropical beaches of Goa. There are also plenty of active opportunities to get involved in the country's vibrant cultural scene. Many volunteers choose to live with a host family and experience Indian life firsthand.
4) Food
The food in India is a delicious mix of spices and flavours. There are literally thousands of different dishes to try, each with its own unique ingredients, from the fiery and savoury curries of the south to the rich, creamy dishes of the north. There are many regional cuisines to try, and the country is home to some of the best curry in the world. Volunteers will also have the opportunity to try street food, which is often very cheap and tasty. 
5) Signs
India is categorised as a land of many languages and dialects. As a result, signs and other forms of written communication can be very confusing for volunteers. However, this can also serve as a great learning opportunity regarding the country's culture and customs. Volunteers will often see signs in Hindi, Bengali, Tamil, and other languages. 
6) Hospitality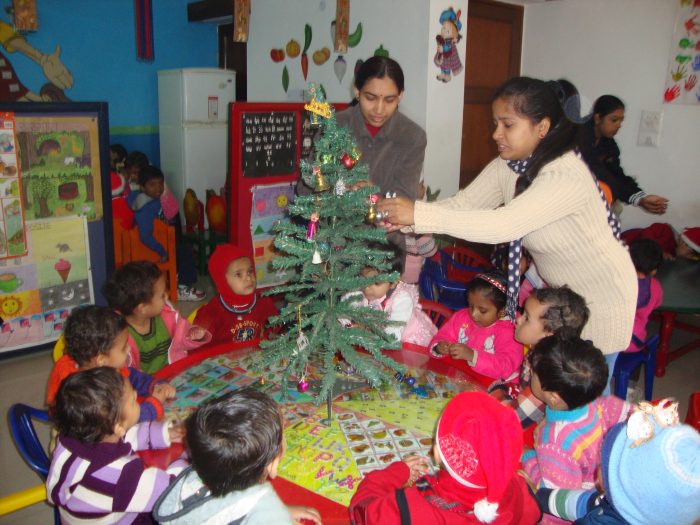 The people of India are regarded as very hospitable and welcoming. Volunteers will often be invited into homes and treated like family. This is a fantastic opportunity to join, learn and know about the country's community.
To sum it all up, there are many great reasons to come forward and volunteer in India. By volunteering, you can help out and make an amazing difference in the lives of those in need, learn new skills and gain new experiences, and make new friends.
Hoping to volunteer in India? Volunteering Solutions is an international organisation offering meaningful and inexpensive volunteer opportunities & international internships for the last 12 years, offering medical internships in Delhi. Volunteer abroad now!