2 Views
What comes to your mind when you think of Ireland? Irish pubs and Guinness? Or rolling hills and tranquil waters? Well, over the years, this European destination has effectively made its place in the heart of travelers – and for someone like me who loves to read, Ireland is home to some of the most epic writers like Jonathan Swift, Oscar Wilde, George Bernard Shaw, James Joyce, C.S. Lewis and many more!
But did you know that you can actually take a trip to Ireland to make an impact in society, help some unprivileged sections of people to live a better life, and make a difference? Yeah, we're talking about volunteering in Ireland that'll change your life as well.
If you're looking for the perfect volunteering destination in Europe, then Ireland definitely is one of them. Volunteering Solutions, in association with local Irish organizations, has curated 3 meaningful programs.
What are the volunteering opportunities in Ireland?
One of the most popular volunteering programs in Ireland, the Community Development Project focuses on various issues including community clean-up drives, assisting in local events like sports and festivals, helping in local elderly daycare centers as well as providing support to natural and heritage attractions that are visited by travelers. Being a volunteer for this program, you'll have the opportunity to work with a bunch of experienced & qualified staff, gaining first-hand experience.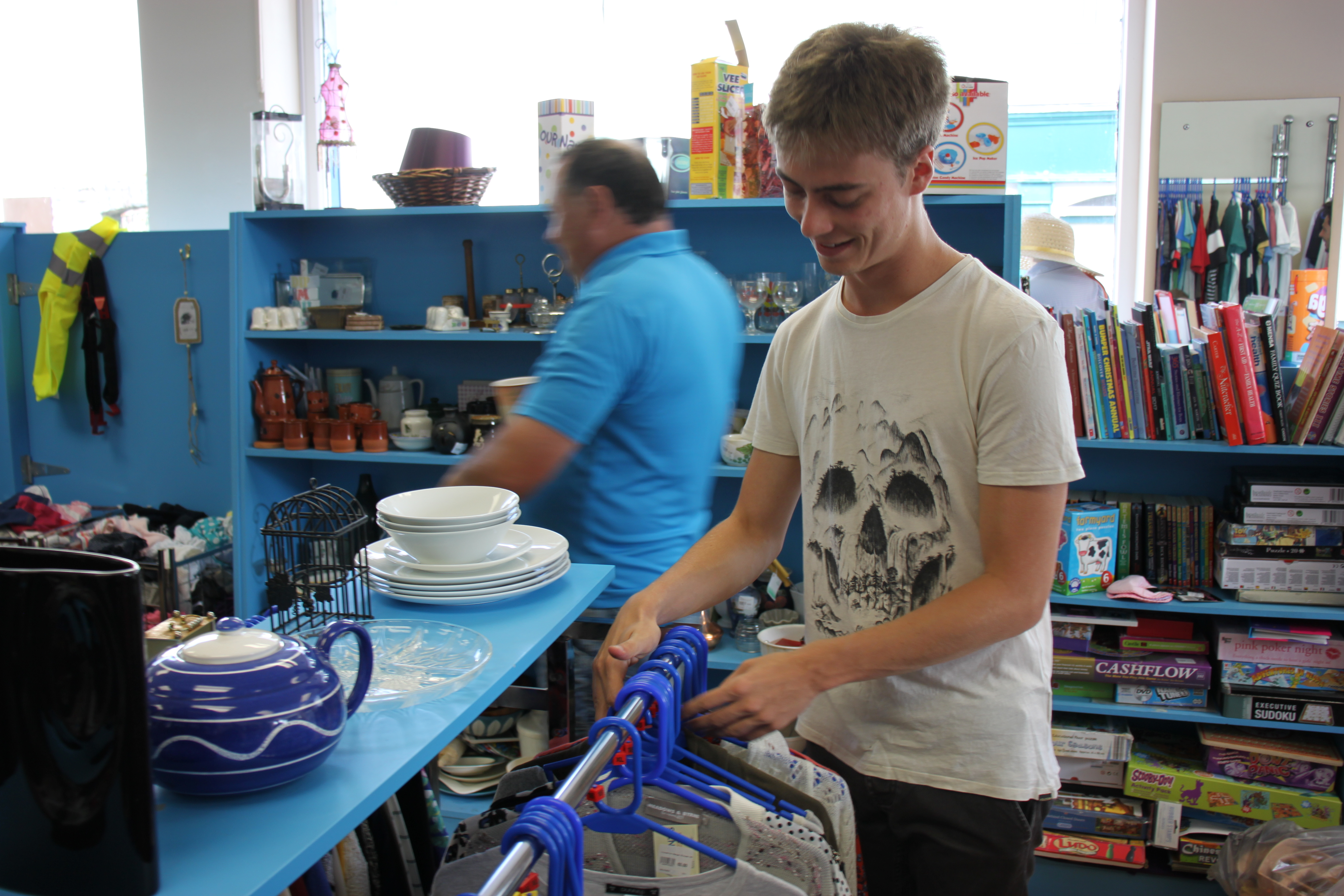 If you're looking for a fun-filled yet impactful volunteering opportunity, this one is tailored for you. As a volunteer, you will be working at a charity shop situated in Clonmel, the largest town in County Tipperary. The project operates in two locations within the town: a charity shop on the main street and a sorting office dedicated to organizing donations. In proximity to the sorting office, you will also find a furniture store, a bookshop, and a bric-a-brac shop, all managed by the charity.
Ireland is home to a vibrant arts scene, offering children, young people, and adults the opportunity to engage in high-quality art programs through creative workshops and classes. The country hosts a diverse range of arts festivals, spanning theatre, music, film screenings, visual arts, opera, street performances, dance, and more. These festivals play a pivotal role in establishing Ireland as a cultural hub for the arts. Volunteers joining this program will have the chance to participate in a wide array of activities, from handling administrative and marketing tasks to organizing events and facilitating workshops.
What is the minimum duration to volunteer in Ireland and what's the cost?
The minimum duration to volunteer for this program is 3 weeks, and the cost is USD 1575, which will include your Pre-Departure Guidebook, accommodation and meals, airport pickup, orientation with local staff, local transport, as well as 24*7 in-country support.
What are the eligibility criteria to be a volunteer in Ireland?
As a volunteer, the main thing is that you should be an adaptable and flexible individual.
You must be over 18 years old at the time of joining the project.
You should have at least an intermediate level of spoken English (B1/B2) in order to be a volunteer in Ireland.
You will also be required to provide a criminal background check, and there may be a video call interview to assess your suitability for the program.
To say the least, you must be open-minded, eager to learn, and have a positive attitude, in order to bring change.
What kind of accommodation facilities will be provided to the volunteers in Ireland?
Volunteering Solutions prioritizes the well-being of all its volunteers. While we may not be able to offer the luxurious accommodations you're accustomed to at home, we will be ensuring that you have a secure and comfortable stay while you work with us for a noble cause.
During your volunteer trip, you'll be staying with a local host family accommodation, which will allow you to get a real sense of life in an Irish family and community. These host families are based within walking distance of the project or near public transport that allows the volunteer to reach the project easily.
Meals: The host family supplies breakfast, which typically includes cereals or toast and a hot beverage. They also provide a packed lunch consisting of sandwiches and fruit. In the evening, a hot dinner is served, featuring options such as pasta, sausages, potatoes, pizza, and more. Vegetarian dietary preferences can be accommodated (please verify this information with us as it may be subject to change).
What are the benefits of working with Volunteering Solutions in Ireland?
The measure of philanthropy isn't determined by personal gain, but if you're still curious, there might not be any tangible profits involved. However, the experience that you'll gain while working as a volunteer is going to be something that you'll cherish for life.
Ireland is a country where community living is considered to be extremely important, and while volunteering, you'll live with a local Irish family. This will help you to understand the Irish culture closely while enjoying the authentic lifestyle.
You'll get immense international work exposure, as well as a first-hand learning experience, under the guidance of professionals who are working in this sector.
In addition, you'll forge friendships with people who will impart valuable lessons. You'll create memories that will last a lifetime.
The entire experience will enhance your CV/resume, significantly improving your employment prospects.
Are there any Irish customs (Dos and don'ts) that I need to know?
The Irish people are known for their warmth, and they'll always make you feel welcomed. However, here are a few things to know before you go:
1. Greetings in Ireland: The Irish tradition involves a kiss on both cheeks as a warm greeting reserved for intimate acquaintances, relatives, and close friends. However, when meeting an Irish person for the first time, it's customary to extend your hand for a polite handshake.
2. Be ready for the weather: The Irish people know it already, that a day can come with all seasons! Ireland is renowned for its damp yet unpredictable climate. It can shift from bright and sunny one moment to windy and rainy the next. Therefore, it's advisable to pack for various weather conditions, dress in layers, and always have a raincoat or a travel umbrella on hand.
3. Tipping in Ireland: If you're heading out for a meal (or a drink), make sure to tip there!
4. Try the local food: Your trip to Ireland will be incomplete without trying the local cuisine! Well, you can thank us later – but we ensure that you stay with a host family, which automatically creates ample scope to indulge in the local meals. Also, Cork (which is one of the volunteering locations) is known to be the Food Capital of Ireland.
5. Speak softly: The Irish people are very soft-spoken, and it's good to be mindful of how loudly you're speaking.
6. Do not refer to the people of the Republic of Ireland as British.
Will I get to explore Ireland during my volunteering trip?
All the programs in Ireland are for 3 weeks minimum, and since you'll be working only on the weekdays, you'll have the weekends to explore. During your volunteering experience in Ireland, you'll primarily be in and around Cork City, which is renowned as one of the most beautiful cities in Europe.
Here are some weekend travel ideas to add to your bucket list:
1. Stroll Along St. Patrick's Street in Cork City – If you're a shopaholic, you're in for a treat! St. Patrick Street is lined with a variety of stores and has become a central shopping hub in the downtown neighborhood. You'll find street furniture and pedestrian walkways for those who want to relax and pass the time.
2. Visit Charles Fort – This stunning fort is situated on the water's edge, at the southern end of the village of Summer Cove, on Kinsale Harbour in County Cork, Ireland. James' Fort is located on the opposite side of the harbor. Charles Fort stands on the site of an earlier stronghold known as Ringcurran Castle, which played a significant role during the Siege of Kinsale in 1601. Spend a day here, immersing yourself in the country's history.
3. Explore Kinsale – Located about 25 km south of Cork City on the coast near the Old Head of Kinsale, it sits at the mouth of the River Bandon. You can take a leisurely walk along the banks or go for a boat ride to soak in the refreshing surroundings over the weekends.
4. Journey to the Southernmost Point of Ireland – Mizen Head, located at the tip of a peninsula in the Carbery district of County Cork, Ireland, is one of the extreme points of the island and a major tourist attraction known for its dramatic cliff scenery.
5. Discover Blarney Castle – This ancient seat of power is a must-see for anyone visiting Cork. The Castle, built nearly six centuries ago by Chieftain Cormac McCarthy, is also famous for the Blarney Stone.
Ireland is a perfect volunteering destination for high school and college students, as well as for those who are planning to take a gap year. If you need to know more about volunteering in Ireland, feel free to reach out to us at [email protected] and our Program Advisors will get back to you.
About The Author