9 Views
Are you looking for an activity to do outside of work abroad? Perhaps you'd like to join volunteer projects in Morocco. You might not know it, but Morocco is home to many different types of volunteer work. From teaching English to caring for animals, there's a project for everyone who wants to make a difference in Morocco.
Keep reading for a few ideas about the best volunteer projects in Morocco and tips on choosing the project that's right for you.
Teach English in a Moroccan School
One of Morocco's best volunteer projects is teaching English in a local school. This is a great way to help the local community while practising your teaching skills.
Most schools in Morocco require English teachers, so there's a good chance that you'll be able to find a project that fits your needs. However, it's important to do your research before you choose a project.
Read the project's website and reviews thoroughly to get a sense of the project. You should also contact the project organisers to ask any questions you have.
Caring for Children
Morocco emphasises child care as one of the country's top priorities. As such, several orphanages and schools in Morocco need volunteers to help care for children. If you're keen on working with kids, this could be the perfect project.
However, you need to remember that patience is key in this job. After all, children can be incredibly unpredictable, and it's important to be prepared for anything. Nonetheless, caring for children can be a rewarding experience, as long as you're patient and have a good sense of humour.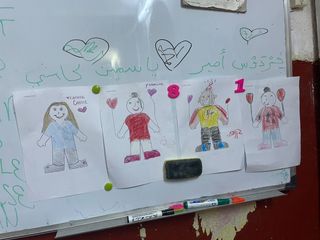 Working on Environmental Projects
Morocco is a beautiful country, but it's also facing several environmental challenges. From climate change to deforestation, several environmental projects need volunteers in Morocco. 
Of course, the skills needed for these projects vary depending on the project. However, many environmental projects involve working with the local community to help them understand and care for their environment. This often includes teaching them about climate change, conservation, and reducing their environmental impact.
If you're interested in volunteering for an environmental project in Morocco, you can find a list of projects on the United Nations Development Programme website.
Joining Women Empowerment Campaigns
Are you all out for gender equality and human rights? Joining women empowerment campaigns might be the right thing for you. Morocco has been striving to improve the status of women in the country, and many organisations are campaigning for women's rights.
Some examples of organisations in this area in Morocco are the Moroccan Association for Women's Rights, the Association of Women's Rights in Development, and the National Union of Moroccan Women.
Join a Volunteer Project in Morocco Today!
The volunteer projects in Morocco are varied and offer many opportunities for contribution. The country needs assistance in many areas, including education, healthcare, and environmental protection. By choosing to volunteer in Morocco, individuals can make a real impact on the lives of locals and help to improve the overall quality of life in the country.
Volunteering Solutions is a reliable company that provides meaningful and inexpensive internships and volunteer opportunities in Morocco. Get in touch with us today for more information!