6 Views
Over the years, Volunteering Solutions has hosted various medical student groups who showed interest in volunteering and played an important role in supporting the healthcare system in developing countries. Most of these volunteering opportunities typically involve working in public clinics and hospitals where resources and manpower are scarce.
We have been organizing healthcare and medical volunteer abroad programs in various countries, including the Philippines, Thailand, Cambodia, Vietnam, Tanzania, South Africa, Ghana, Kenya, Peru, and Costa Rica. These medical mission trips cater to a diverse range of participants, including medical students, healthcare practitioners, pre-med and pre-nursing students, as well as aspiring medical professionals.
What are the advantages of volunteering in a group for a medical program abroad?
"Alone, we can do so little; together, we can do so much" – Helen Keller.
We can't agree more with these words – and we totally believe that volunteers who join our programs in a group are able to make a much stronger impact than when they join alone.
Usually, volunteers get to shadow professional doctors and nurses, assisting them with the daily chores of the hospital/clinic, including taking rounds of the wards, maintaining files, and doing routine patient checkups like measuring Blood pressure, pulse, checking fever, suturing wounds, giving vaccinations, etc.
Now, when you join a medical group volunteering program, you'll get to work as a team, assisting in various departments at the same time. You can also organize healthcare campaigns, awareness drives, and medical camps, other than just assisting at the hospital/clinic.
What are the departments where Medical Group Volunteers can work?
The Medical Group Volunteering opportunities are available in various departments, such as Emergency Medicine, General Medicine, Radiology, Dental Care, Pediatrics, Surgery, Maternity Care, Outpatient Services (OPD), Pharmacology, Microbiology and Immunology, Internal Medicine, HIV/AIDS support, Nutrition, Public Health, Midwifery, Nursing, and more.
Even though you join as part of a group, you are free to choose the departments you believe would be the best fit for you and provide greater opportunities for learning and improved work.
What is the minimum duration to join the medical volunteering programs abroad?
The medical and healthcare volunteer abroad programs are open throughout the year, with flexible start dates and durations. You can choose to commit for a minimum of 1 week or extend your stay for up to 6 months, depending on your convenience.
What are the main highlights of the medical volunteering programs?
Although the highlights and the requirements vary from country to country, there's a set of things that are more or less similar everywhere. Here's a list of what your volunteering journey will be like when you join the medical group programs:
– Incredible opportunity to work in a local healthcare center, hospital, or clinic, shadowing professional doctors and nurses
– Getting first-hand work experience, and contributing effectively towards the well-being of the people living in that particular region
– Learning about the healthcare system of developing nations – the challenges and the shortcomings
– Conduct awareness camps for health and nutrition
– Immense scope for peer learning, as you'll be working in a group with other medical students
Here's a complete list of the Healthcare Volunteering Programs that you can join as a group of medical students: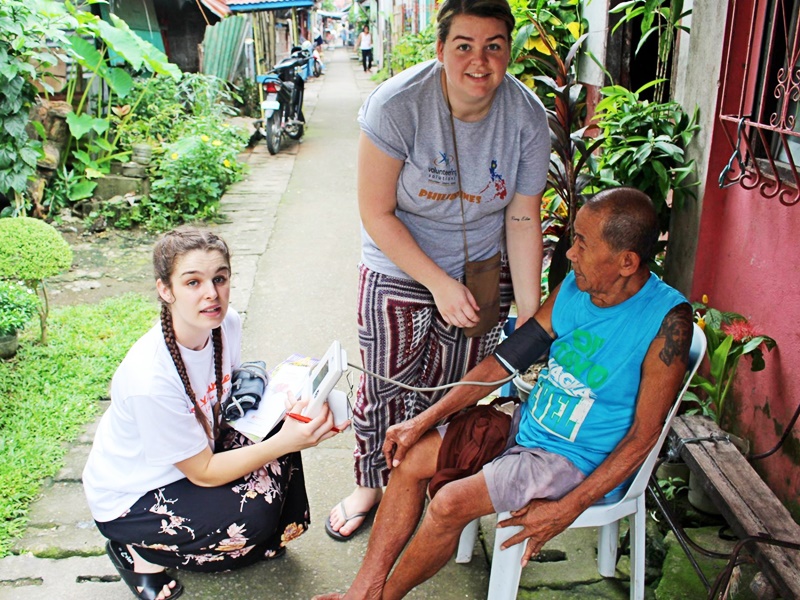 As a volunteer for this program, you'll be working in Tacloban, the Philippines, and help in improving the malnourished condition of infants, especially, those born in low-income communities. This project is more on the lines of public awareness and includes a feeding program for malnourished children.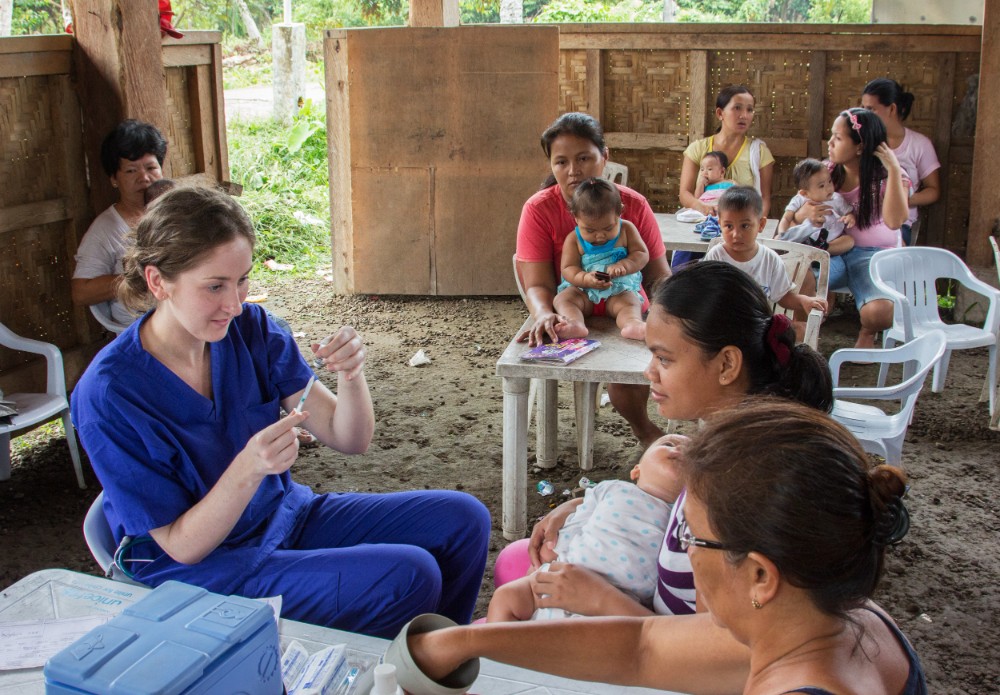 As a volunteer for this program, you'll be working in underfunded clinics based in the rural areas outside Tacloban City. Volunteers in a group will also get to conduct healthcare workshops (depending on their experience) as well as conduct community clinic consultations by visiting local communities.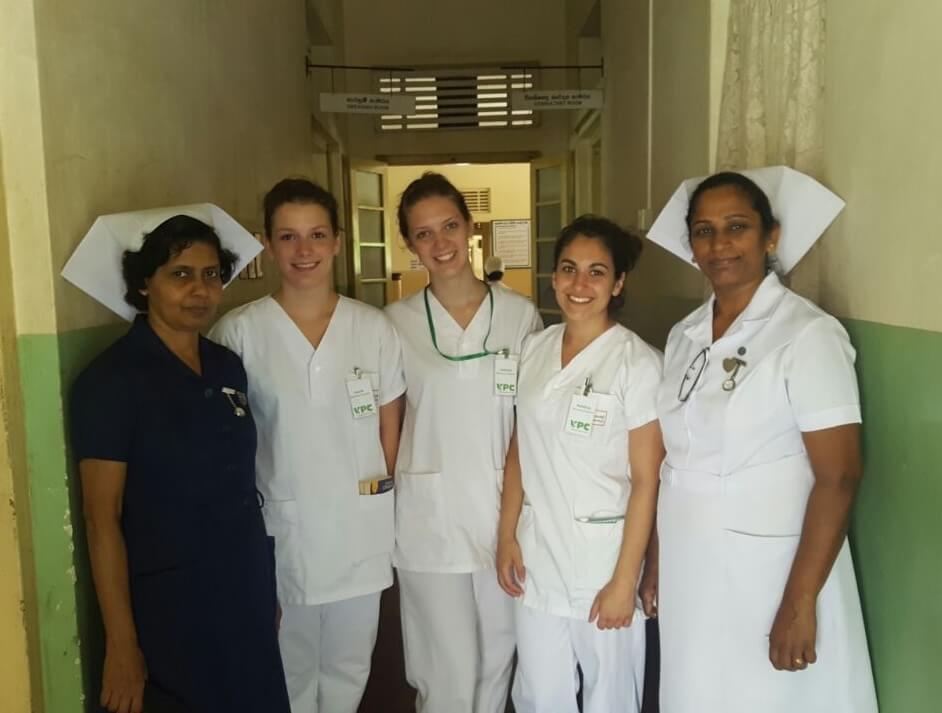 As a volunteer in this program, you will collaborate with professional doctors and nurses. Your tasks will involve working in local schools, villages, and community groups to promote awareness and education in areas such as first aid training (including presentations with practical sessions), basic hygiene practices, participation in medical campaigns under the guidance of medical officers, engagement in active teaching and practical sessions with special needs and differently-abled children (with guidance), and socializing with senior citizens in elderly care centers.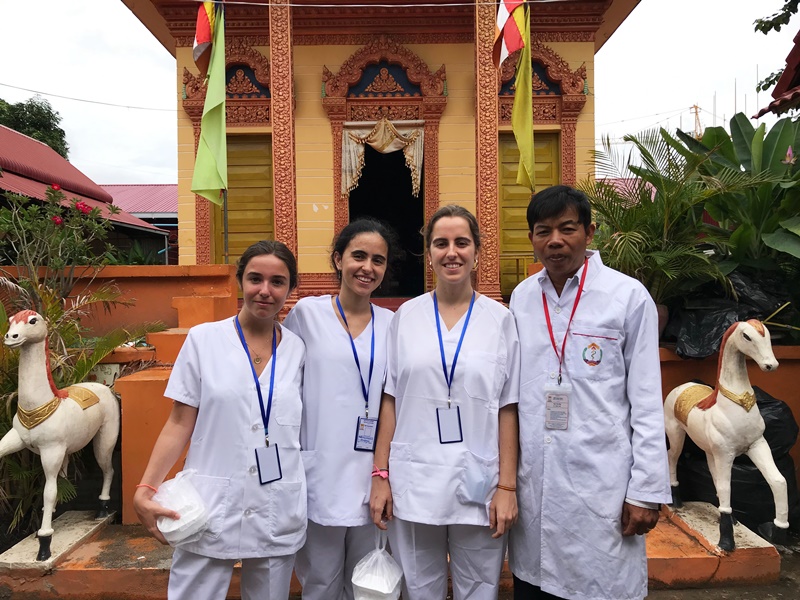 As a medical volunteer in Cambodia, your responsibilities will encompass a wide range of tasks, including suturing wounds, administering vaccinations, and providing assistance to doctors during critical surgeries and operations. You will actively participate in the daily hospital procedures, which involve conducting ward rounds, maintaining patient files, and performing routine checkups, such as measuring blood pressure and checking for fever, to ensure the well-being of patients.
This is one of the most popular programs, and your contribution as a volunteer will be extremely valuable. Depending on your level of medical experience and proficiency in the Spanish language, you will be assigned tasks including suturing wounds, administering vaccinations, assisting with vital sign measurements, actively participating in the daily operations of medical centers, and either observing or directly providing assistance to healthcare professionals, such as doctors and nurses.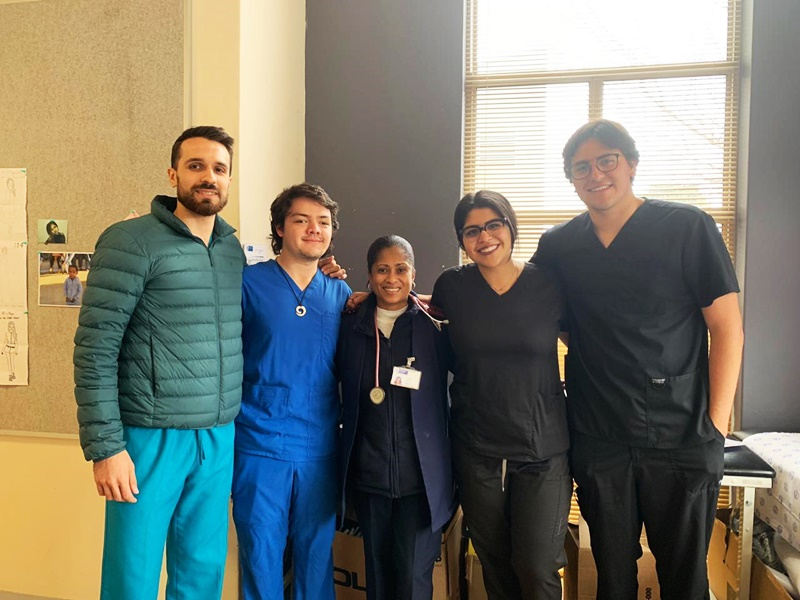 As a volunteer for this program, you'll get to work and intern in healthcare centers and clinics for out-patients in Cape Town and surrounding suburban towns. These clinics provide a range of awareness and support programs, which encompass topics such as HIV/AIDS awareness, specialized childcare, and promoting healthy living, with a focus on nutrition as an integral component of daily medical care.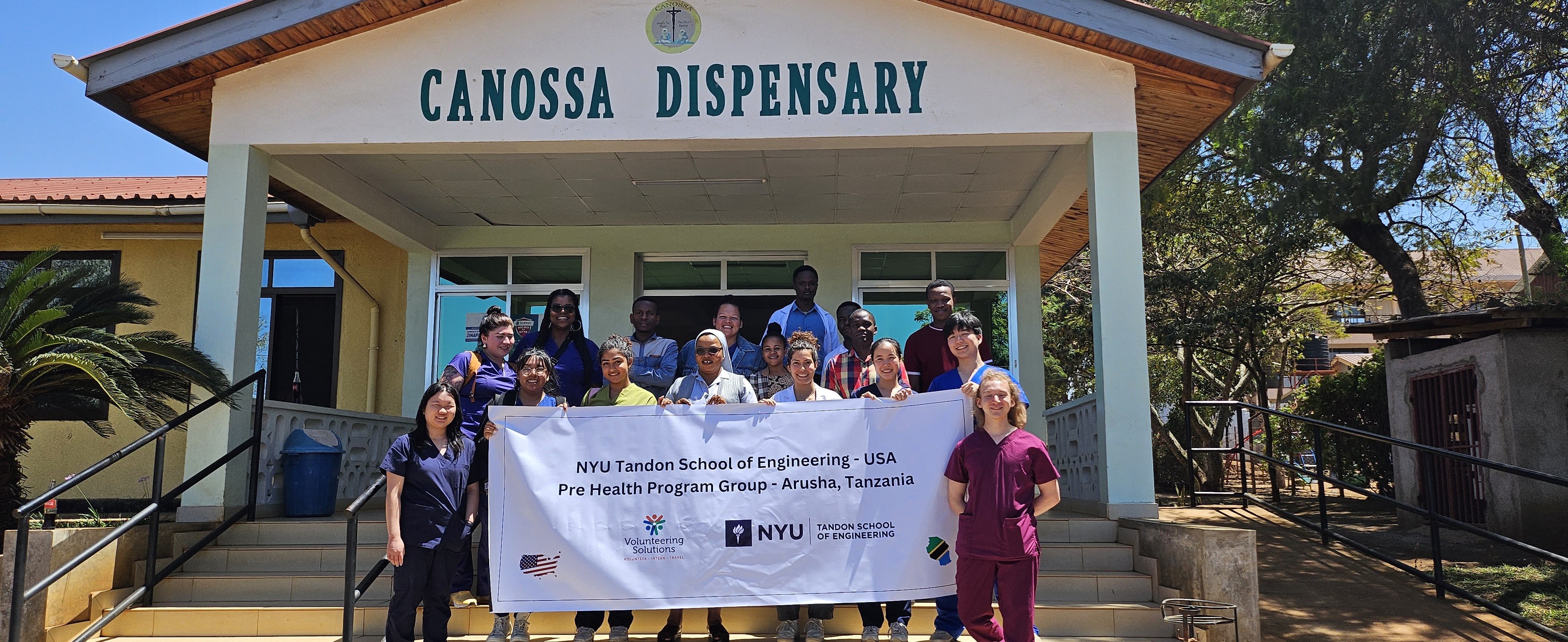 In Tanzania, you can choose to volunteer in Arusha or Zanzibar, and you'll mostly be working in departments such as Gynecology, Operation Theater for surgeries, General Medicine, Physiotherapy department, First Aid department, Laboratory and research, and X-ray facilities. Apart from that, Volunteering Solutions also organizes Dentistry and Elective placements in Tanzania.
Dentistry volunteers collaborate in the dental department of hospital placements located in Arusha. These placements are well-suited for dental students who wish to undertake a Dental Elective Program in Africa, providing them with the opportunity to acquire valuable knowledge and experience while working under the guidance of dentists and dental assistants.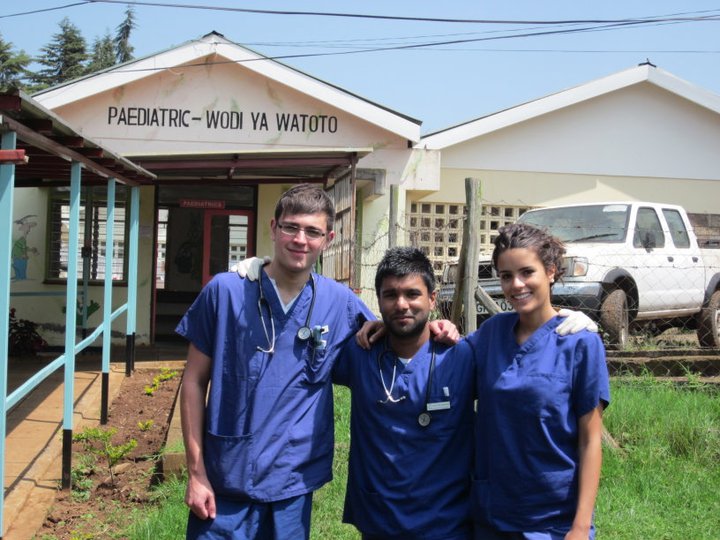 This program is perfect for pre-med, medical as well as nursing student groups. Pre-medical students support local doctors and staff by performing fundamental tasks like monitoring patient weight and temperature, wound care, and handling administrative duties within the placement.
Medical students typically contribute by checking blood pressure, suturing wounds, conducting patient rounds, and participating in various areas, including maternal health, surgery, laboratory work, counseling, and testing, among other responsibilities.
No matter which destination you travel to, your contribution as a volunteer will always make a positive impact on the lives of the people. We definitely encourage group volunteering because it's always better to have more than one helping hand!
In case you wish to know more, reach out to us at [email protected] and our Program Advisors will get back to you!
About The Author