19 Views
Animals are essential in our lives, and the balance of our ecosystem depends on their presence. No matter their shape and size, they can steal a person's heart. If you want to work with animals as a career or give time to something you're passionate about, you should consider animal volunteer opportunities.
Here are some examples of wildlife volunteer abroad programs you can consider.
1. Primate Rehabilitation
Primates are one of the social groups of animals, and they are at the most risk of extinction. You can volunteer your time and skills to help these species.
In this type of work, you will work with monkeys and apes. You will help in their conservation reintroduction programs, hold their babies, and take care of them in the wild. Research on the conservation of primates and creating educational materials for children about primates will also be a part of the job. In some cases, you will handle primate enrichment, primate rehabilitation, and campaigning for animal welfare.
2. Marine Conservation
Conservation is not only about land animals. There are marine species like marine mammals and seabirds that need sufficient protection for their survival.
You can volunteer in places where the habitat of marine animals is threatened by human activity. For example, you can monitor how fishermen use the marine ecosystem for fishing. Sometimes, you will work in an education campaign to protect marine wildlife.
3. Animal Rescue
Animal rescue is a difficult job to take because these animals are abandoned and injured. It is also hard to make a happy ending from these scenarios of animal neglect. But you can make a difference if you want to work at animal rescues. You can work in animal shelters to feed them, play with them, and give them medical attention. You can also encourage people to adopt animals that are rehabilitated.
4. Lion Conservation
Lions are considered the King of the Jungle. But these animals are now endangered because of humans, so you must do what you can to help the conservation of lions.
Interested volunteers can spend time in lion rehabilitation programs, educate local communities about the importance of the lions, monitor their populations, and participate in their reintroduction programs in their original habitat.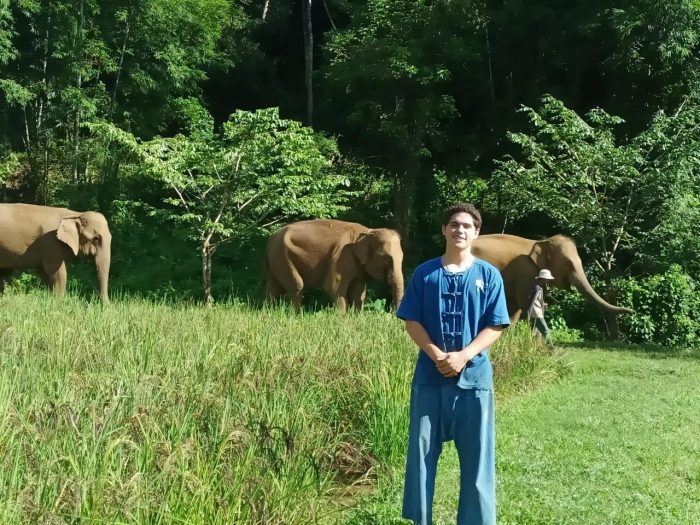 5. Elephant Conservation
The enormous elephants are the largest living land animals. Because of how unique they are, humans have used them in their work, entertainment, and warfare. These animals have a sad history because of human intervention.
The International Union for Conservation of Nature (IUCN) has classified elephants as endangered animals. This is why you should volunteer to protect these animals. You can work in their conservation, rehabilitation programs, and reintroduction programs. You can also educate local communities about the importance of these animals and monitor the elephants' habitat.
6. Sea Turtle Rehabilitation
Sea turtles are threatened animals. They are considered an endangered species. As an animal volunteer, you can help conserve sea turtles and increase their current population.
For example, you can help monitor the sea turtle communities, teach the local fishermen how they can protect the turtles, and work in a campaign to conserve the beach and coastline where sea turtles usually come to lay eggs.
You can volunteer in sea turtle rehabilitation programs to help sea turtles that have been affected by human activities. You can also help in an educational program for children about the importance of sea turtles.
Volunteer for Animal Welfare 
Volunteering is an activity that can make a difference in society. You can volunteer your time and talent to help troubled animals and promote conservation.
If you want to become a wildlife volunteer abroad, sign up at Volunteering Solutions. We have wildlife conservation programs in countries like South Africa, Ecuador, Sri Lanka, Thailand and many more. Learn more about the program specifics by sending us a message today.