114 Views
Volunteering in the hospital can be one of the most enjoyable ways to prepare yourself for a career in the health care field, and it can also help you gain an edge over other candidates when you are seeking a job.
Volunteering can help you to better understand the roles played by doctors, nurses and other health professionals. Not only will you learn more about their responsibilities, but you will also see them in action as they provide care to patients.
What Are the Advantages of Volunteering?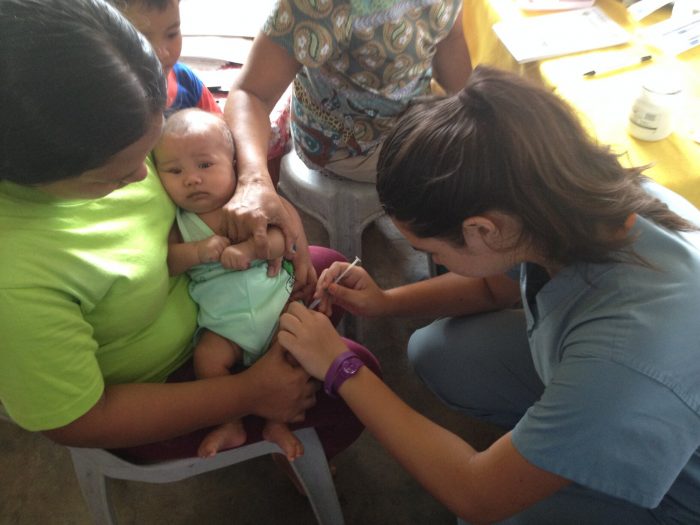 Benefit #1: Learn from Professionals
Volunteering can give you a chance to shadow medical staff. Observing how medical professionals manage the treatments of patients and the healthcare support systems can help you develop a better understanding of their roles. You may also be able to observe how the hospital staff work with one another and with other staff members.
Working closely with doctors, nurses, therapists and other health professionals will give you a real-world look at different career paths. You'll learn about the day-to-day responsibilities of each job, and you can discover if you really like the work that this career path entails.
Benefit #2: Gain a Competitive Edge
Volunteering in the hospital will give you a competitive edge over other job seekers. Whether you're applying for a volunteer position or a paid position, this experience will make you more desirable to employers.
Benefit #3: Open New Healthcare Career Opportunities
Becoming a volunteer at a hospital can help you open doors to a variety of career opportunities. You can move from a volunteer position to paid employment, or you can use your experience as a volunteer to get a job in a related field.
Volunteers who work in the hospital may find that their experience leads them to a career in a variety of fields. For example, some volunteers go on to become technicians, lab workers or nurses. Others take positions as sales representatives for medical equipment or pharmaceuticals.
Benefit #4: Meet People
Working with the health professionals in the hospital will give you the opportunity to meet other people who are interested in healthcare professions. 
Many people who are interested in the same careers that you are will be volunteering in hospitals, and you may find that you have a lot in common with them. These people can help you to stay motivated as you prepare for your career.
The Bottom Line: Why It's Worth Volunteering at a Hospital
Many of our volunteers are individuals who are interested in planning a career in the healthcare field. Volunteering in the hospital or in a clinic is a great way to gain valuable hands-on experience that can be very helpful when it comes time to apply for a job. 
Volunteering in the hospital also gives you an excellent opportunity to observe how medical professionals work on a daily basis.
Are You Planning to Volunteer Abroad?
For more information on volunteering abroad and how it can benefit your career goals, check out our website and explore our wide range of volunteering solutions for you.