1,858 Views
To put it in the words of Leo Tolstoy, "Spring is the time of plans and projects."
Winter is almost here, and Spring isn't far behind. You might be stuck with thoughts about what to do during those 2 weeks of your break! Just imagine how wonderful it can be if you opt for an alternative spring break program and travel to a new destination in 2023, to make some meaningful contribution towards the developing society.
And not just that, you'll get to explore the faraway land, make new friends from different parts of the world, learn a new language, savor the tastes of the authentic local cuisine, and most importantly, add some flair to your Resume.
Volunteering Solutions has some amazing programs for high school and college students, who are looking forward to making the most of their spring break by traveling abroad with a purpose. The programs are affordable and you can choose the dates of participation at your convenience. As we say, it's always good to start planning early and make the bookings in advance.
Here are the 10 best alternative spring break programs from which you can pick the one that suits your interests.
1. Two Weeks Special Volunteer Program in Peru
2. Turtle Conservation Volunteering Project in Costa Rica
3. Volunteer at an Orphanage in Tanzania
4. Short-Term Volunteering Program in Kenya
5. Two Weeks Special Volunteering Program in South Africa
6. Two Weeks Special Travel and Volunteer Program in Nepal
7. Elephants 2 Beaches Program in Thailand
8. Yoga and Volunteer Adventure Program in India
9. Volunteer with Children in Cambodia
10. Kindergarten Volunteering Program in Bali
In case you've always wanted to visit the mysterious land of the Incas, then why not during your spring break in 2023? This program has been designed to offer you the best that Peru has in store and you'll get to volunteer with adorable kids at rural schools in the outskirts of Cusco.
Spend 2 amazing weeks at the UNESCO Heritage City of Cusco
Explore the architectural grandeur of the city
Visit Machu Picchu, Sacred Valley, Pisac, Ollantaytambo ruins, and much more
Enriching volunteering journey with local staff and kids at a school
Learn basic Spanish and binge on Peruvian Cuisine (Ceviche is a must-try!)
A paradise for beach lovers, this project located at one of the most beautiful destinations of San Jose, Costa Rica, will not only help you to get closer to nature, but it'll also teach you to be a responsible traveler. If you have just a week in hand and wish to experience the bliss of being a part of a conservation project, then stop procrastinating and make plans for volunteering in Costa Rica.
Work at beaches along the Pacific Coast as well as the Caribbean coast
Meet like-minded people from different parts of the world
Save the endangered Ogilvy Turtle species: monitor the eggs, look after the little ones after the eggs hatch, patrol the beaches, and remove the plastic wastes left by tourists
Become ecologically sensitive while spending adequate time amidst nature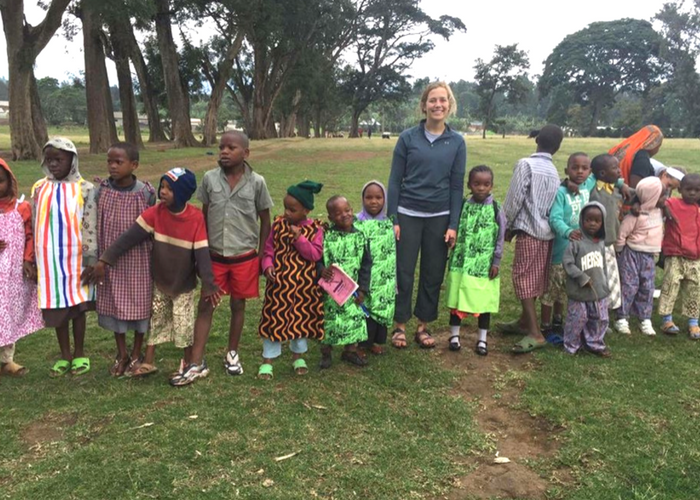 You'll get an opportunity to work with kids between the age of 4 to 15 years, who belong to an extremely poor background and are victims of unpleasant circumstances, All that they need is some love and care. If you love to spend time with kids, then you should definitely choose this program and add some happiness to their lives.
Focus on the development of underprivileged kids
Explore Arusha and get to know more about the culture & customs of the country
Gain valuable insights about life in a Third World country
Go for wildlife safari tour to Serengeti
Weekend getaway to Zanzibar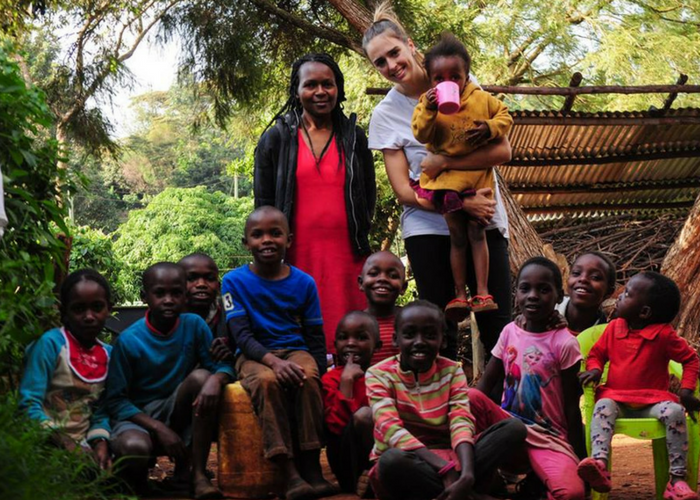 One of the most popular destinations for wildlife enthusiasts, this short-term volunteering program in Kenya is perfect for those who are looking for some adventure apart from serving the needy. Explore the Maasai villages, get to know more about the cultural richness of this tribe and volunteer at an orphanage in Nairobi, the capital city. This might just turn out to be your most memorable trip ever!
Experience the thrilling wildlife safaris and get closer to Africa's Big 5 at Maasai Mara
Spend quality time with the locals, while working at the Child Care/ Orphanage Project
Visit the Giraffe Manor, that serves as a home to the endangered Rothschild giraffes
Visit Maasai village, Mamba village and Bomas in Kenya
A favorite destination for adventure junkies, South Africa is the place to be! From Bungee Jumping to Shark Cave Diving and meeting the penguins at Boulders Beach – you can do it all. If you want to go and have some fun during your spring break, then opt for this program, serve the underprivileged society in the outskirts of Cape Town and tick off all that's there on your bucket list!
Be a part of Child Care / Community Development Project at Imizamo Yethu Township
Go for a weekend safari and elephant encounter at Sedgefield, Western Cape
Road Trip through the Route 62 – Cape Town to Sedgefield and back
Hike up the Table Mountain
Experience the thrill of adventure sports like skydiving, shark cage diving, scuba diving, bungee jumping, surfing and much more
Wish to travel to one of the most picturesque Asian countries, nestled in the Himalayas? Yes, we are talking about Nepal – the country that houses the highest mountain in the world, Mt. Everest. If you are a mountain lover, then Nepal will never disappoint you. This short-term program has been exclusively designed for the students who want to experience the local culture and customs of Nepal, and contribute by engaging themselves in the Childcare and Teaching Programs.
Wake up to see the snow-capped Himalayas surrounding you on all sides!
Explore the capital city of Kathmandu, visit the temples and markets
Volunteer with children at your project site
Weekend trips to Pokhara, Bhaktapur, and Nagarkot
You can also choose to go for a trek in the Himalayas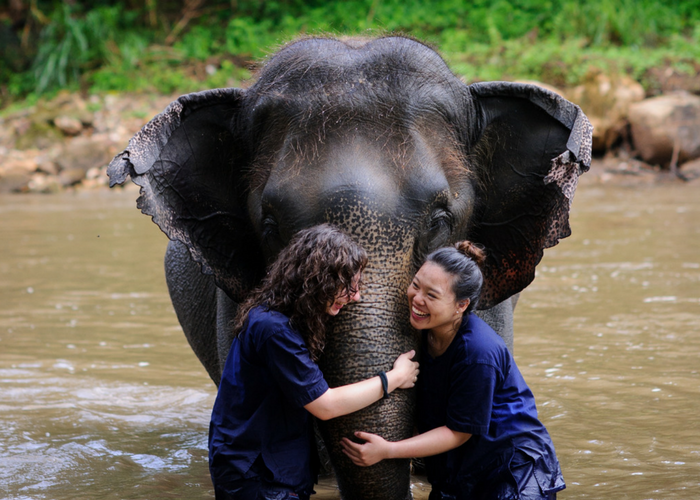 We are sure that you've always longed to visit 'The Land of Smiles', and now is the time to set out for your dream destination. Visit by nearly 6 million people every year, Thailand is undoubtedly the most popular Asian country to spend your spring break. This program will be perfect for animal lovers as well as those beach-freaks! Travel across Thailand, from the hills sides of Chiang Mai to the expansive beaches at Koh Samui and volunteer with the elephants, before diving into the turquoise water!
Live closely with the mahouts in a village in Chiang Mai while volunteering with elephants
Experience the authentic Thai lifestyle
Savor the tastes of local Thai food and learn to cook a few!
Relax on the beaches at Koh Samui
Explore the virgin island of Koh Tao
India is the hub for the ancient art of yoga, which is also termed as a mantra for good living. Volunteering Solutions is offering you an incredible opportunity to live in the picturesque Himalayan town of Palampur and learn yoga & meditation for 2 weeks. This will not only help you to cleanse your soul but will also motivate you to have a better lifestyle. Apart from that, you'll also get to volunteer at the daycare center.
Special Yoga & Meditation sessions by an experienced trainer
Volunteering work experience at a daycare center
Trekking in the Himalayas (from Bir to Billing)
Optional Paragliding activities
Visit the Tibetan monasteries, tea gardens, and tea factories of Palampur
Known especially for the ruins of Angkor, Cambodia has much more in store for you to explore and discover. If you wish to add some happiness to the lives of underprivileged children in Cambodia, then this would be a perfect program where you'll get to work with the slum kids of Phnom Penh. This project will also get you closer to the Cambodian culture and lifestyle, as you'll be living with a native family, and spend most of your time with the local staff and kids.
Explore Phnom Penh and get to know about the dark past of Cambodia
Visit the UNESCO World Heritage Site – Angkor Wat
Share some love and happiness with the unprivileged kids
You can also attend some Khmer cuisine cooking classes
Weekend getaway to the pristine beaches of Sihanoukville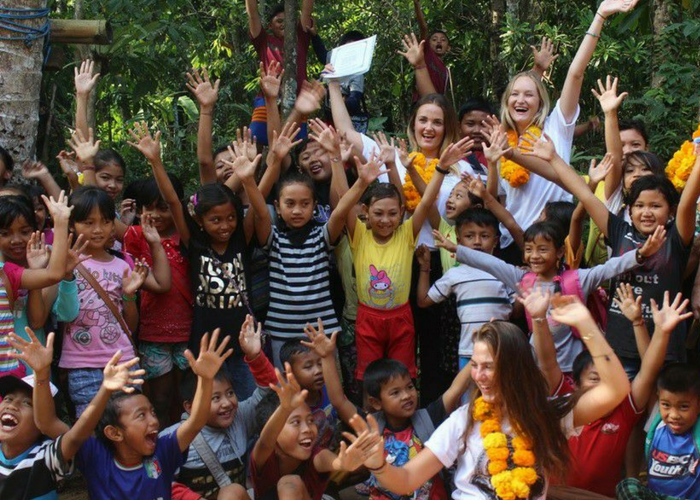 Want to feel the tropic vibes? Head towards Bali and spend your spring break with the cuties at a Kindergarten in Tianyar, while volunteering. These Kindergartens have inadequate staff members, hence the kids don't get adequate attention and care. You will get to play an important role while adding some joy to their lives. Explore the richness of Indonesian culture and soak yourself in the sun at the beaches of Ubud.
The rewarding experience of working at the Kindergarten
Assist the staff and add some colors & vibrancy to the environment
Explore the temples and get to know Balinese culture, traditions, and lifestyle
Make beautiful memories with like-minded people from all across the world
So, where do you want to go? Ask your friends to join in as well, and make the best memories together. If you want some more information, feel free to drop us a message at [email protected]
Hope to see you soon!