352 Views
It's no secret that everyone has a dream job. For some people, it's working in the medical field. After all, helping others heal from their ailments gives one a tremendous sense of accomplishment. For this reason, many people strive to get the best quality of education, and one of the best ways of doing this is by getting a medical internship abroad.
An overseas medical internship offers international students a great deal of medical training and education that they may not be able to get in their home countries. Without this, you may be unable to get the skills and training you need to land the job of your dreams. Naturally, some countries are better at providing quality medical internships than others, and these include: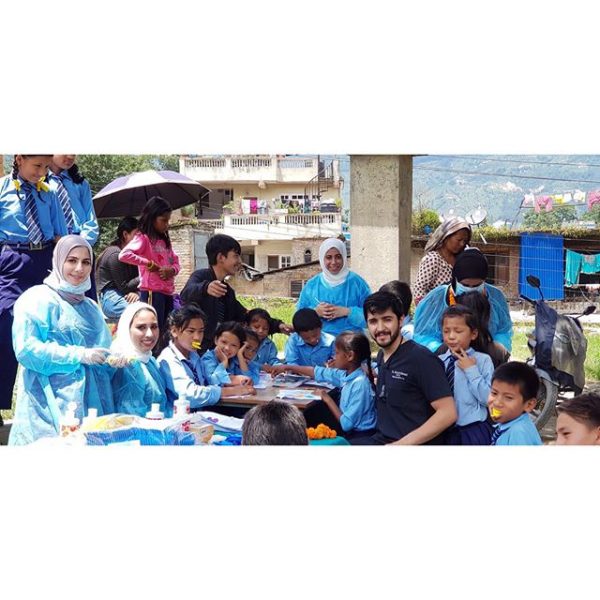 Nepal
Nepal is one of the ideal countries for international medical students. This is quite simple; the country has just about everything you could ever want for your medical internship. The country offers many medical facilities, including many hospitals and clinics that serve locals and foreigners alike. This means there is a wide selection of training opportunities.
Furthermore, Nepal is a beautiful place to live and travel around. Whether you want to sightsee in Kathmandu, the capital city, or take a trip to the mountains, there is no shortage of things to do. Nepal is also a great place to make money so that you can earn some extra cash abroad.
Portugal
Portugal is another good destination for students of medicine. The country offers many attractive opportunities, including excellent medical training, phenomenal weather, and plenty of things to do. The country is also one of the most accessible places to get to.
Furthermore, Portugal has some of the best healthcare in the world. The healthcare system comprises a single-payer system, meaning each patient has a single source of financing and no problems getting care.
The people of Portugal are also friendly and easy to get along with. Another big plus of Portugal is that it's a popular tourist destination. This means that you can spend some extra time sightseeing and enjoying yourself.
Switzerland
Switzerland is also a great place to get your medical internship because the country is known as one of the wealthiest, most stable countries globally, making it a very safe place to get your education. Another great thing about Switzerland is that healthcare is free and excellent quality.
The country also offers numerous private and public universities, which will give you some good options to choose from. You can visit cities like Geneva, Bern, or Zurich in terms of attractions. All of them offer fantastic places to see and good opportunities for tourism.
Spain
Spain is another great place to get a medical internship, especially if you want to enjoy yourself while getting your education. This country offers a good number of international opportunities and a variety of exciting tourist destinations to keep you occupied.
Spain also has a high-quality healthcare system, and many people travel there to receive treatments and spend time. In addition, there are also many universities and medical facilities in Spain, which means you have many opportunities to choose from.
Czech Republic
The Czech Republic is an excellent country to get an internship, mainly because of its affordable cost of living. Many international students are attracted to this country because it's cheaper than other European countries.
Another perk of the Czech Republic is that it's a lot safer than some other countries to get your internship, making it a better choice for people who want to study or work abroad.
Australia
Australia can also be a great destination. It's one of the best places to get a medical internship because of the high standards of medical education. The universities are highly-regarded and known for their quality of education.
Furthermore, Australia has a lot of great things to do and places to visit. This is another country that is a popular tourist destination, which means that you will have a lot to see and do in your spare time. Australia also offers some excellent opportunities for internships, both in rural and urban areas.
Conclusion
These are just some of the best places to get a medical internship and some of the most interesting places to visit. Whether you like travelling to new places or are just looking to get a good education, these countries offer a great deal. Don't forget that you're there for education, not just for a vacation.
If you're looking for medical internships in India, Volunteering Solutions can help you! We provide opportunities for anyone to do internships or volunteer work overseas across various industries, such as education, community development, and sports. Simply go to our website to get started!