5 Views
When I think of Madagascar, the first things that come to my mind are the huge baobab trees and a pack of 'not-so-wild' animals, who experience some serious culture shock when they move from New York's Central Park Zoo to this exotic island! Yeah, I'm talking about the Pixar movie that brought Madagascar closer to all of us!
Known to be the biggest island in the Indian Ocean, Madagascar is famous for its unique wildlife and biodiversity. With breathtaking views of nature, white sand beaches, stunning rainforests, and delicious local food, this stunning nation has always left travelers in awe.
And to make your journey in Madagascar even more meaningful and memorable, Volunteering Solutions has curated 5 affordable volunteering programs, that will let you effectively contribute towards the development of this island nation as well as provide you with incredible first-hand work experience.
Here are the 5 best volunteer opportunities in Madagascar that you must check out:
Now that you've decided to take a volunteer trip to this paradise, how about diving deep to get closer to the world underwater? It'll be an incredible opportunity for you to work with conservation professionals and learn scuba under PADI's guidance, along the coast of Nosy Komba.
This region has immense multi-colored corals and luxuriant seagrass beds which provide rich feeding grounds for an extraordinary array of colorful reef fish, rays, sea urchins, anemones, octopuses, and even sea turtles, while barracuda, sharks, dolphins, migrating whales and shoals of pelagics cruise the deep blue waters offshore. You'll get to indulge yourself in learning more about the ecosystem and know how the fishing communities utilize the resources to their best capacity.
Volunteering Solutions has specially curated this program in association with the oceanographic organizations in Madagascar to gather vital raw scientific data through several initiatives including Reef Surveys, Coral Bleaching Assessments, Nudibranch Surveys, Artificial Reef Survey, and Turtle Monitoring amongst other things. Needless to say, your experience as a volunteer here will help you to learn a lot about the environment and conservation practices.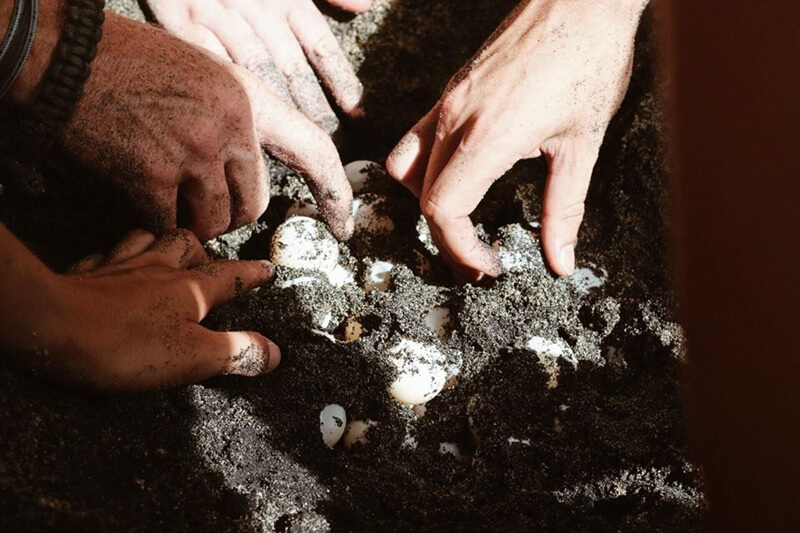 For all the animal lovers, who wish to dedicate their time to conserving one of the most endangered species thriving in this country – come and be a part of the Sea Turtle Monitoring Program. Two species of turtles are essentially taken care of – the critically endangered Hawksbill Sea Turtle (Eretmochelys imbricata) and the endangered Green Sea Turtle (Chelonia mydas).
The Sea Turtle Monitoring Program operates throughout the year, shifting its focus according to the season. Once you join, professional conservationists will properly guide you about the tasks, so that you can give your best in protecting these beautiful creatures.
Shockingly, a large number of turtle eggs are plundered across remote beaches, and often turtles are harvested for souvenir trading. Volunteering Solutions, in association with local organizations in Nosy Komba, is trying its best to save the population of the turtles in Madagascar.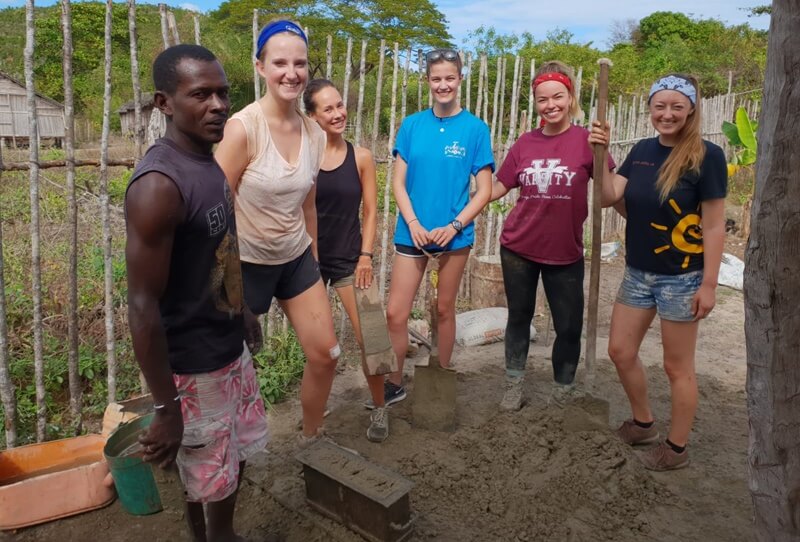 Nosy Komba is a tiny island in Madagascar, and though it's blessed with natural beauty, people there have various daily struggles to deal with. Among the various issues they confront, access to running water and sanitation problems are particularly critical. Additionally, transportation poses a major challenge. The absence of roads and motorized vehicles in Nosy Komba means that the local population must navigate nearly impassable terrain daily to reach neighboring villages. During the rainy season, many of these routes become even more challenging and life often comes to a standstill.
As a volunteer for the Community Development Program, you'll be working alongside the local community, making lives a tad bit easier for them. Your main tasks will be to maintain the existing infrastructure (roads, schools, clinics, etc) as well as build new facilities. Apart from that, you will also actively take part in spreading awareness about environment conservation amongst the people.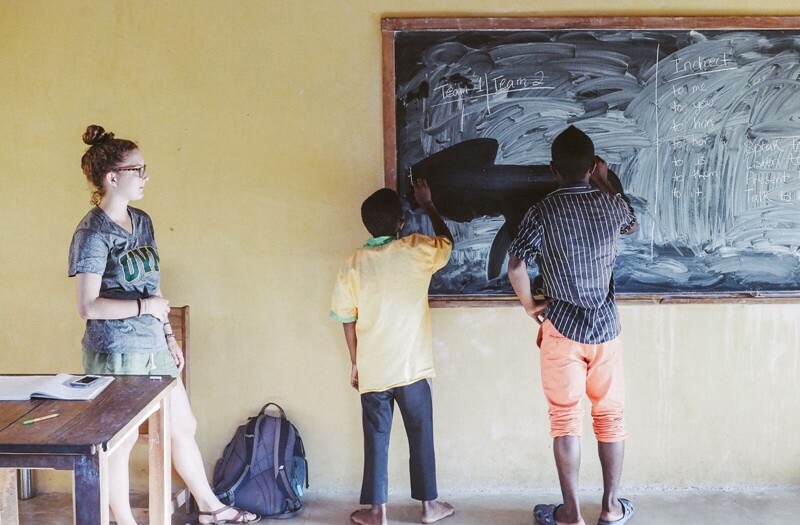 In case conservation and community development aren't your thing, no worries! Volunteering Solutions is also working on spreading the lights of education in Nosy Komba, and for those who love to spend time with children, this would be a perfect program.
You'll mostly be working with the staff members at the Oceanographic Research Institute on Nosy Be, helping them to connect globally. The increasing influx of tourists to Madagascar has created a significant need within the island communities of Nosy Komba and Nosy Be to learn English.
This is seen as essential to improve their future employment opportunities within the local area. Thus, as a volunteer, your main role would be to improve the communication skills among the children and youth.
No prior teaching experience is required to be a volunteer for the English Teaching Program in Madagascar. Hence, it's perfect for college and university students seeking a gap year abroad.
Madagascar has one of the most unique ecosystems in the world, and this is your golden opportunity to spend time doing something meaningful and protecting Mother Nature in this part of the world. Being a volunteer for this project, you will get to spend ample time amidst nature and also, help in monitoring the wildlife species found in Nosy Komba.
As a volunteer, you'll receive training on species identification, conducting field surveys, equipment set-up, and data collection. You'll be guided by professional conservations, during this volunteer trip. Currently, four specific projects are going on, namely – Black Lemur Ecology, Bird Survey, Reptile Survey, and Agro Forest.
This would be perfect for first-time volunteers who are keen on gaining new skills while working abroad. Our country coordinator will be there to guide you and provide you with adequate support so that you can have a fulfilling volunteering experience.
No matter whether you are planning a solo volunteer trip to Madagascar, or wish to join as a group – we are here to help you. Write to us at [email protected] and our Program Advisors will reach out to assist you.
Trust me when I say this, your volunteering experience in Madagascar will surely change the way you look at life. You can also follow us on Instagram, to stay updated about all the volunteering projects.
About The Author