178 Views
So, you're thinking of setting out for your first solo adventure trip abroad! Let me tell you this, it's gonna be the best chapter of your life for sure, but I also know that it's not quite easy to step out of your comfort zone and go to a distant place, all by yourself! You see, there has to be a starting point – and maybe this is it, for you! The world is big and it's waiting to be explored.
Well, are you thinking exactly where to go, what to do, and how to plan your entire journey, so that you can travel safely as well as have some incredible memories to cherish for a lifetime?
Let's find out some of the best and safest volunteering destinations in Asia & Africa for solo travelers!
Volunteer in India
Volunteer in Nepal
Volunteer in Sri Lanka
Volunteer in Thailand
Volunteer in Cambodia
Volunteer in Kenya
Volunteer in Tanzania
Volunteer in South Africa
Volunteer in Uganda
Those who have seen 'Eat.Pray.Love' must have fallen in love with India already! A country that boasts an immense cultural heritage, rich history, incredible art, and architecture as well as the warmth of people – it'll truly be a meaningful journey across India. And what can be better than a volunteer trip to India with an organization that has its roots in the country and has worked for the last decade, improving the lives of underprivileged people?
Yeah, you can actually travel solo to India and be a part of meaningful volunteering & internship programs, as well as gap year tours in India, where participants can choose to work in New Delhi, Jaipur, and Palampur/Dharamshala. You can choose to work for underprivileged children, Women Empowerment Programs, Healthcare/ Medical internship programs, Teaching English, Summer Volunteer Programs, and much more. And during your free time, explore the popular UNESCO Heritage Sites like the Taj Mahal in Agra, or just go for a hike in the Himalayas, through the tea gardens!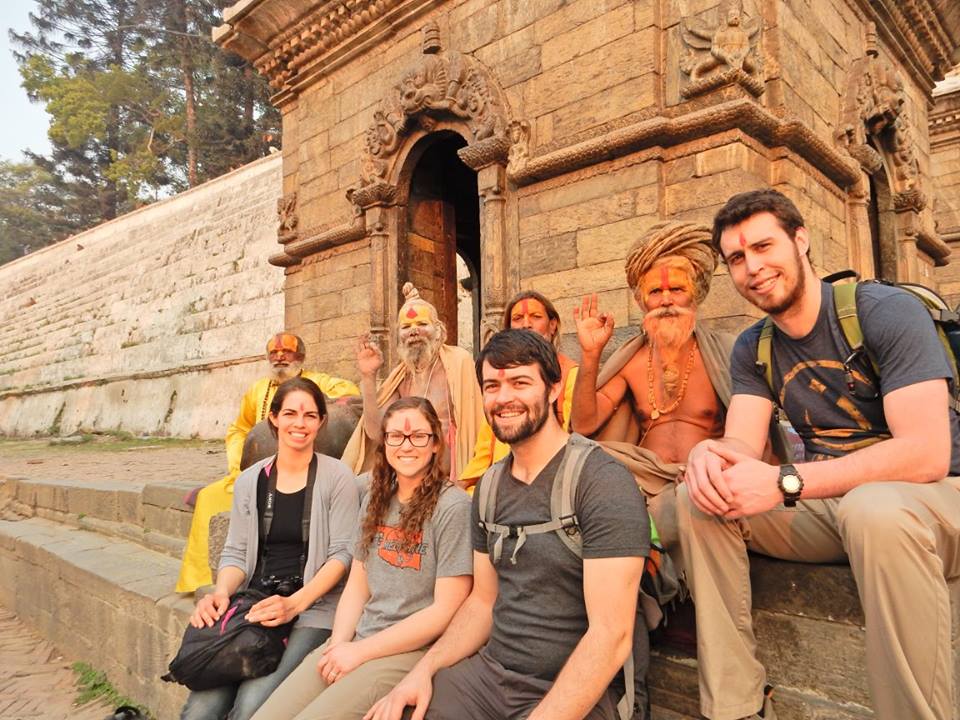 The tiny Himalayan nation tucked between India & China, Nepal is said to be the most budget-friendly destination in the world and it's also safe for solo travelers who are seeking to experience something new! Every year, hundreds of people step into this mystical land with the aim of exploring the Himalayas – and you too can get the opportunity of a trek during your volunteering journey in Nepal.
You can opt to be a part of incredible volunteer programs in Kathmandu, and Pokhara. You can work with underprivileged children, providing them adequate support for overall growth and development. You'll get to meet several other solo travelers, who're there maybe for a different purpose but it'll surely be great to connect with them. Soak in the Himalayan vibes, get to know more about the Nepali culture & lifestyle, and experience a journey like never before.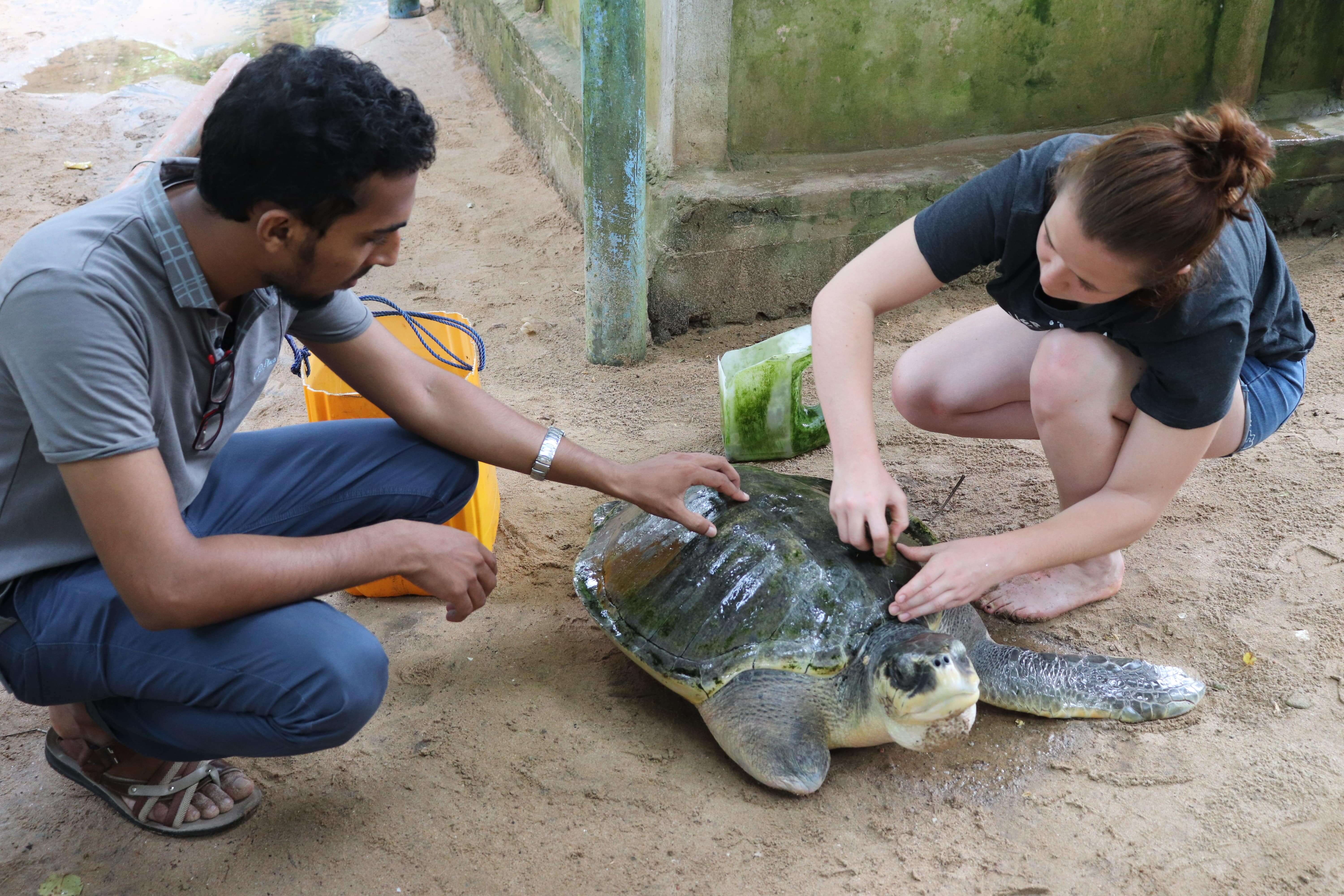 This gorgeous island nation has become one of the most popular volunteering destinations – and it's absolutely safe for solo travelers. From postcard-perfect beaches to mouthwatering food, incredible history, and cultural richness, the warmth of the people, and the tropical weather – Sri Lanka is a destination that needs no second thoughts! Your trip to Sri Lanka won't just be for volunteer work, you'll have ample time and opportunity to explore the country and visit beautiful places. You'll have the weekday evenings free to explore the nearby places, and on weekends, you can venture out to some far-off place, ticking things off your bucket list.
Our most popular program in Sri Lanka is the Turtle Conservation Program – being a part of which, you'll get to live close to the beaches and work at the hatcheries, protecting the endangered turtles and educating people about conserving the beach environment. Other than that, you can choose to join the healthcare program, teach the young monks, volunteer at childcare centers, etc. No matter which program you choose, you'll surely have an enriching experience.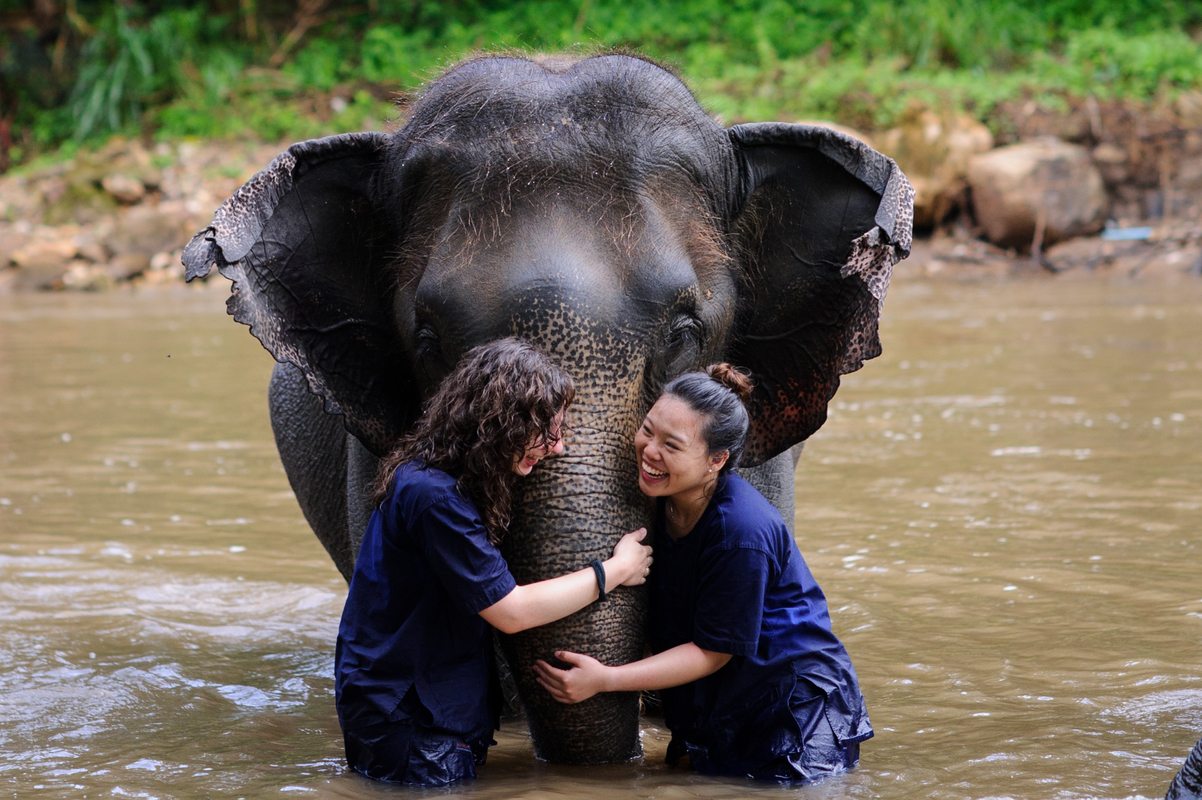 Thailand is known to be the backpacker's hub and most of the gap year travelers setting out for their solo journey tend to opt for this Southeast Asian paradise! Whether you're a beach bum or not, you can't stop yourself from falling in love with Thailand. Known as 'The Land of Smiles', you'll be touched by your encounters with the Thai folks, get to know a lot about their culture, history, heritage and indulge in savoring the authentic Thai delicacies. Having a cosmopolitan culture in the major cities (and islands that are full of travelers from all across the world), there's no need to worry about your safety. Just find the volunteering program that suits your tastes and preferences, and make a difference in the lives of the underprivileged ones.
Volunteering Solutions has some interesting programs in store for you! No matter whether you wish to be a part of a conservation program at an elephant village or spend quality time with the kids, teaching them the basic lessons of English & Maths, you'll get to do it all. It'll be a great opportunity for you to learn as well, and make friends with whom you'll get to work, travel & explore.
If you have always thought that the ruins of Angkor are the only things to see in Cambodia, then you are totally wrong! Being one of the most popular backpacking destinations in the world, this country welcomes millions of travelers every year, from all across the world. Undoubtedly, Angkor forms the heart of the country, but the jungles, mountains, forests, and beaches are no less beautiful. Walk down the Killing Fields in Phnom Penh, take a boat ride down the fabled Mekong River, and teach little kids at a rural school in Kampong Speu – each and every bit of your solo travel experience in Cambodia will change the way you look at life and turn you into a more humble person.
We have got a wide range of amazing & affordable volunteering programs in Cambodia, and one can choose to work at childcare projects, schools, NGOs, and hospitals. It'll give you the best opportunity to get closer to the people, know more about their country and culture, as well as their problems and find sustainable solutions so that they can live the happy life that they deserve. You'll also get first-hand work experience and learn more about Cambodian society.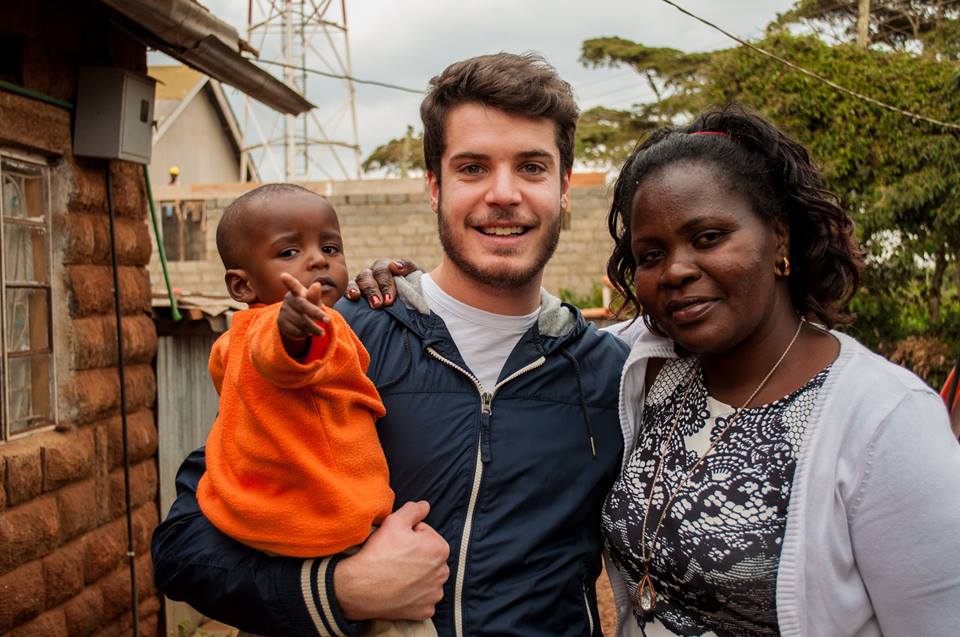 If you've been thinking that East Africa isn't safe for solo travelers (especially women) – it's time to pop that bubble of myth! And if you wish to spend some quality time with orphaned elephant calves while feeding them milk and running around with them then you gotta go for Kenya! Where else on the Earth will you get a better opportunity to meet the BIG 5 other than Kenya! Arguably one of the best places for a wildlife safari, Kenya is a paradise for nature lovers and wildlife enthusiasts. And it just doesn't end there – you can also visit the Great Rift Valley of Lake Turkana where early humans first evolved, the deserted flatlands and the snow-capped Mt. Kenya, the equatorial rainforest regions, and the vast stretches of golden beaches bordering the Indian Ocean on the East.
And to make your solo adventures even more beautiful, Volunteering Solutions offers you some interesting programs that'll connect you with some underprivileged communities living in and around Nairobi. You can be a volunteer and serve them, in whichever way possible. You can teach little kids or just play around with the infants, showering them with love and care, or volunteer at healthcare clinics, etc. Your volunteering journey in Kenya will fill your life with immense joy and satisfaction.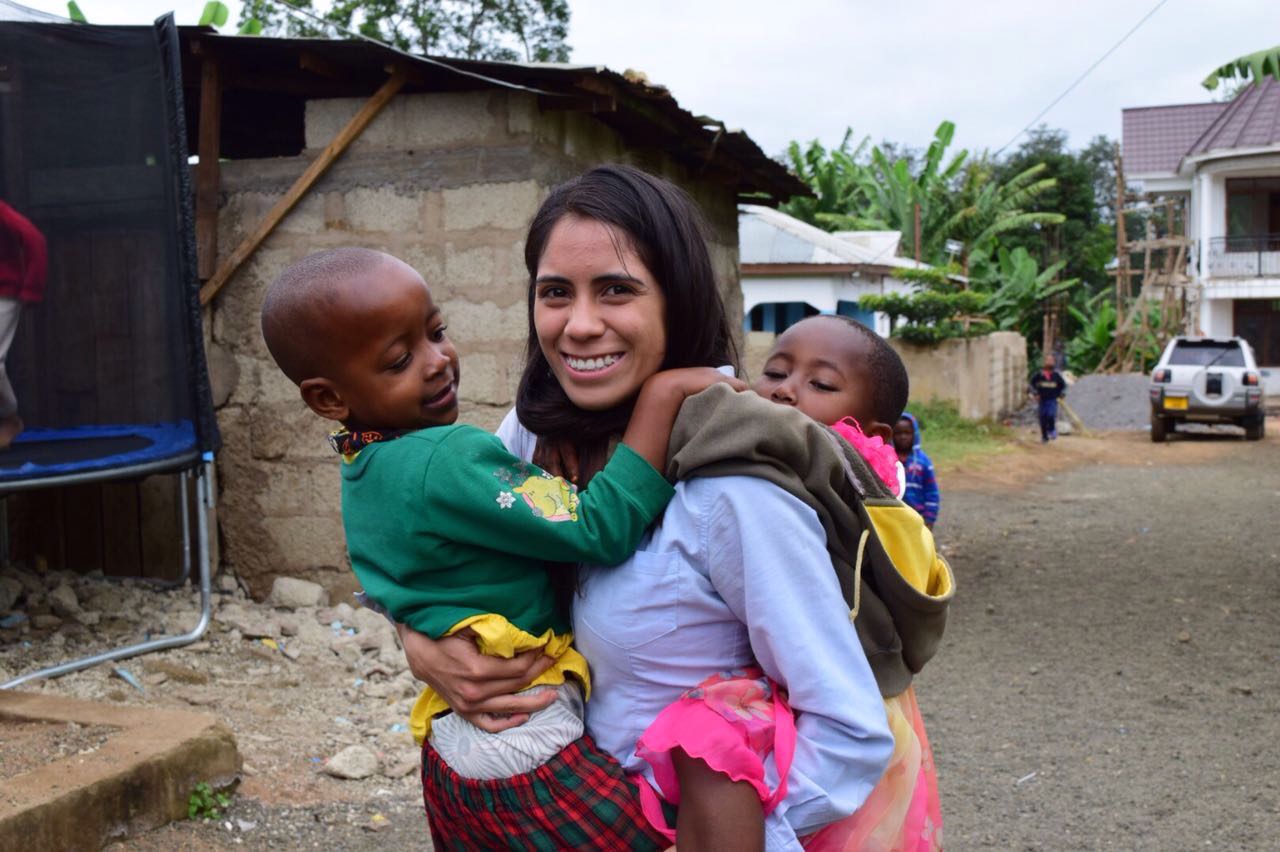 Another East African nation that is known to be a thrilling and adventurous hub for solo travelers, mostly those who are in their gap year, Tanzania turns out to be a popular destination offering numerous scopes for community service and volunteering opportunities to the enthusiasts. You'll have the chance to explore the National Parks and Game Reserves, to spot the BIG 5 as well as chance to conquer the world's highest free-standing mountain – Kilimanjaro! And to add more to this, there lies the pristine island of Zanzibar beyond the Tanzanian mainland, which can never fail to offer a unique experience to all its visitors.
To make your solo journey even more exciting, the best option would be to volunteer with children and spend some quality time with them, helping them to have a better future. We've hosted hundreds of volunteers in Tanzania previously, who've had great experiences and made a significant contribution to the lives of these little ones. Our programs are available in Arusha & Zanzibar, and our in-country team will ensure that you get to explore the country while you're there on your volunteer trip.
With a perfect balance of rustic vibes with a tinge of modernity, South Africa has become one of the most popular destinations among solo travelers, and it's time for you to pack your bags and head towards the tip of the African continent to experience the thrill of the safaris and get closer to the Big 5 of Africa, jump off at Bloukrans Bridge (World's highest Bungee jumping) and feel the adrenaline rush, explore the small towns and meet the locals, experience their way of life and give something back to the society before returning home.
Volunteering in South Africa will help you to gain a deeper insight into the societal issues, and you can contribute towards making lives a tad bit easier for those who are dwelling there. No matter whether you wish to volunteer for a conservation program on the land or dive into the oceans protecting the marine life, or maybe just spend time with the children, spreading happiness – your journey in South Africa will just be amazing! Step out of your comfort zone and choose a program that suits your interests, to turn your volunteering endeavor into a meaningful tryst.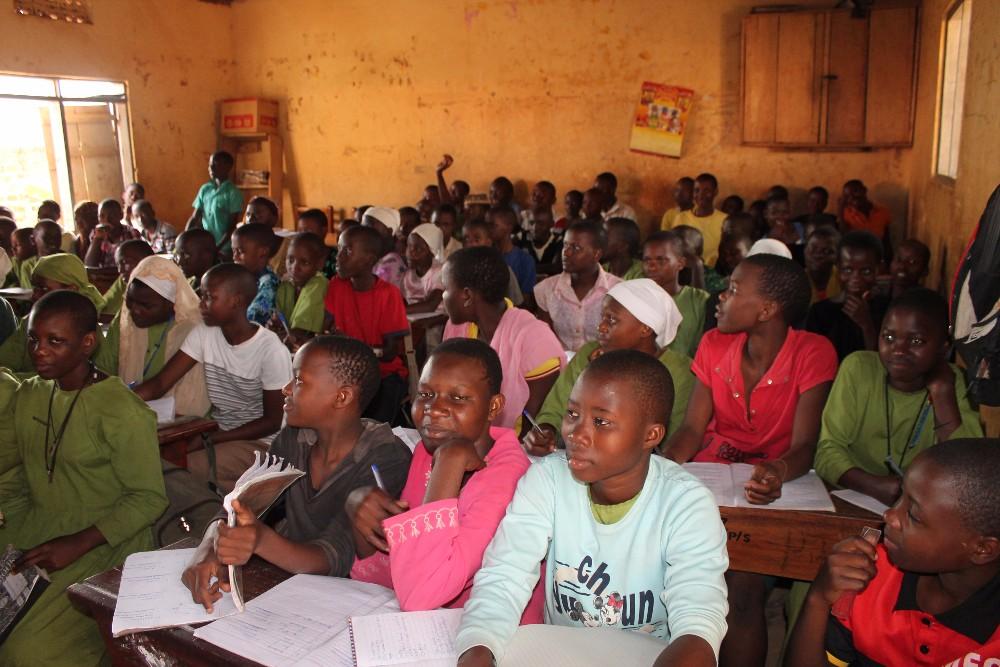 You might have never thought of it, but Uganda is actually a safe country to be explored. A landlocked African nation, Uganda was named "The Pearl of Africa" by Sir Winston Churchill due to its magnificent natural and well as human diversity. The locals are famous for their warm and welcoming nature and in spite of the fact that a major population still survives in poverty, you'll always find them to be happy. According to reports, more than a million tourists visit Uganda every year. In 2012, the Lonely Planet selected Uganda as the Best Tourist Location. It's also among the Top 16 Holiday Destinations for 2016 by CNN.
Volunteering Solutions offers amazing volunteering opportunities in Uganda, being a part of which, you'll get to work with a bunch of like-minded people from different parts of the world and work for the development of the underprivileged ones. It'll not just be immensely helpful for them, but it'll also help you to learn more about Ugandan societies and make you a more humble & compassionate person.
Now that you know about the best destinations in Asia & Africa, where would you like to go for your first solo volunteering trip?
You can also check out our article on the best volunteer programs for solo travelers. If you need any assistance or have any queries – drop us a mail at [email protected] and our Team will get back to you.
Those who have already visited any of these countries, can share their experiences with us. Let fear and hesitation not stop you from experiencing something as wonderful as this – set out and explore the world like never before!