2,437 Views
"Because the people who are crazy enough to think they can change the world are the ones who do." – Steve Jobs.
Have you been wondering where to travel this winter and make the most of your Christmas Break while doing something different yet meaningful? Well, my friend, you should sign up for a volunteering program at your favorite destination and dive into experiencing a vacation like never before!
Like we always say, planning the volunteer trips in advance is good – so stop procrastinating and buckle up. We have the best volunteering destinations for winter break 2023 – check them out now!
Winter Break Volunteer Programs Abroad:
Who can ever say 'NO' to a trip to Thailand? With incredible palm-fringed beaches and tropical islands oozing with beauty – this Southeast Asian country has been a favorite destination amongst travelers for decades! And if you have always dreamt of traveling to Thailand, then now is the time.
You can go snorkeling on the gentle waters off Ko Lipe, diving with whale sharks around Ko Tao, scaling the sea cliffs of Krabi, binge on the streets of Bangkok, party on Ko Phi-Phi and recuperate at a health resort on Ko Samui.
But you know what will be the highlight of your Thailand trip? – A volunteering tryst with the elephants at a village in Chiang Mai, probably! Think of waking up amidst nature, and savoring delicious breakfast before heading off to cuddle the gentle giants, helping the mahouts to bathe them, and then feeding them. Not only will it be a meaningful holiday, but it'll also bring you closer to nature.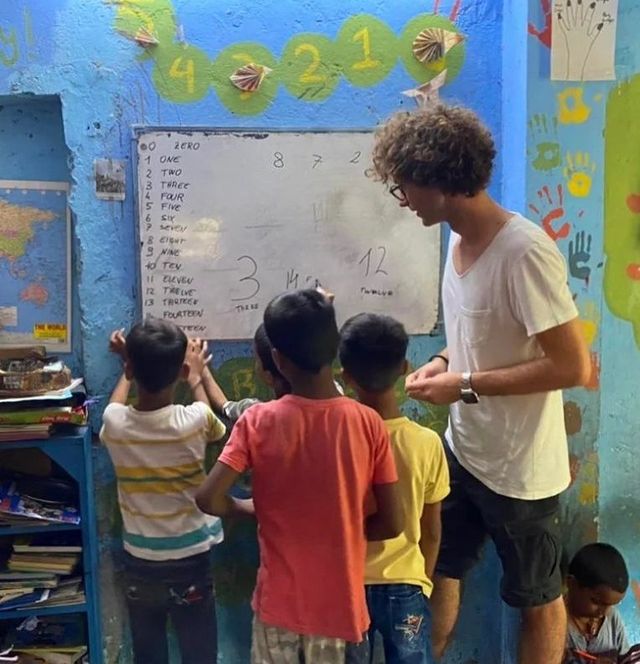 With its cultural richness and historical relevance, India tops the bucket list for many travelers, and taking the plunge to get out of your cushioned comfort zone is where the real deal of travel lies. Unlike your regular days back home, traveling in India will be different.
The roads, the food, the culture, the language, and everything else in between will overwhelm, surprise and challenge you. It's when you acclimatize yourself and move out of your comfort zone that you get the coveted authentic travel experience. Being a volunteer in India will open a whole new world to you – as you'll get to connect with people, understand their problems, and help them to live a better life. No matter whether you choose to teach street kids at a school or work with underprivileged women, you'll surely get to learn a lot from your experiences.
We recently hosted Paolo in India, and here's what he had to say about his volunteering experience: "I've met incredibly generous and welcoming people, always curious about us and enthusiastic about meeting people from different parts of the world. I've learned a lot about the culture, the spectacular cuisine, the lifestyle, and how modern life and the millenary traditions are integrated into each other in the daily life of Indians. The experience with the children is for sure the most special of the whole program. I've seen in them the great values of the Indian people: generosity, the will to share the little they have, and honest affection. A special thanks to all the people of Volunteering Solutions, a great organization, and always available to help.
These 3 weeks in India are for sure one of the most precious and dear experiences of my life, and I am thankful to every person that made this possible."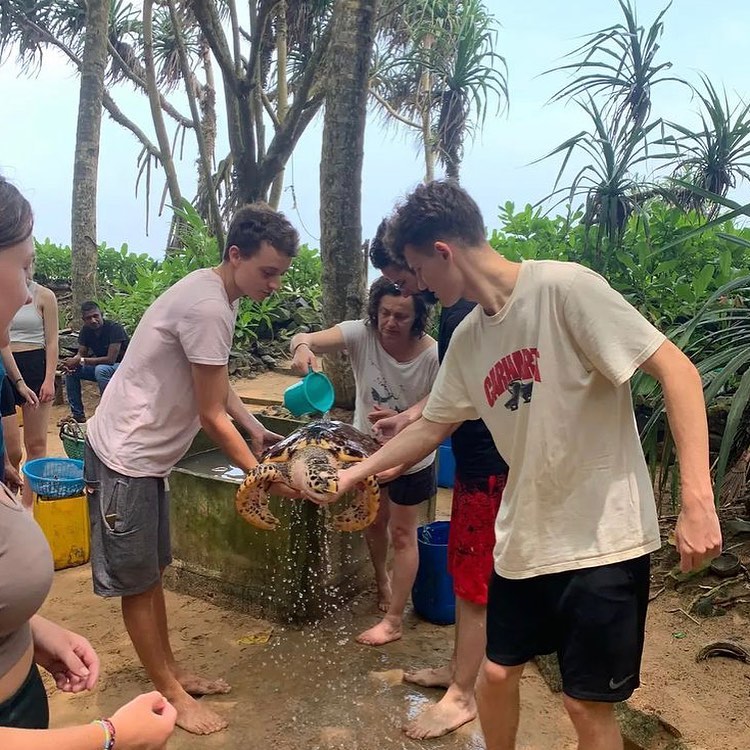 Located in the Indian Ocean, off the coast of Southern India, Sri Lanka is a true paradise with picturesque beaches, tropical jungles, enchanting waterfalls, magnificent hills, and stretches of tea plantation. The warm people of the island country will greet you with love, and make you feel at home in their land.
Your experience of integrating into the Sri Lankan community will take you on a journey of self-discovery, increase your self-confidence and foster a greater sense of appreciation for the small things in life. One of our most popular volunteering programs in Sri Lanka is the Turtle Conservation Program, other than Medical Volunteering, Women Empowerment, Teaching Programs, etc.
Trust me when I say this, I recently traveled solo in Sri Lanka, and it was an enthralling journey.
If you wanna fulfill your wild African dreams – then it's time to travel to Kenya! Needless to say, this incredibly beautiful East African country has a lot more than just wildlife safaris! Kenya is a safe destination for solo travelers, and if you visit the land to volunteer, you'll be warmly welcomed by your host communities, who'll make you feel comfortable with their friendly gestures and tell you more about the country that tourists otherwise might miss out on.
You can spend your days volunteering at a childcare center – where you'll be showered with unconditional love, or teach at a school spreading the lights of education.
Recently, we hosted Larissa Frezarin from England in Kenya, and here's what she had to say: "It was the most amazing and remarkable experience of my life. I would do it all over again if I could. I'm grateful to Volunteering Solutions for giving me the opportunity to become a better person for the world. Thank you and I hope to be part of another project soon."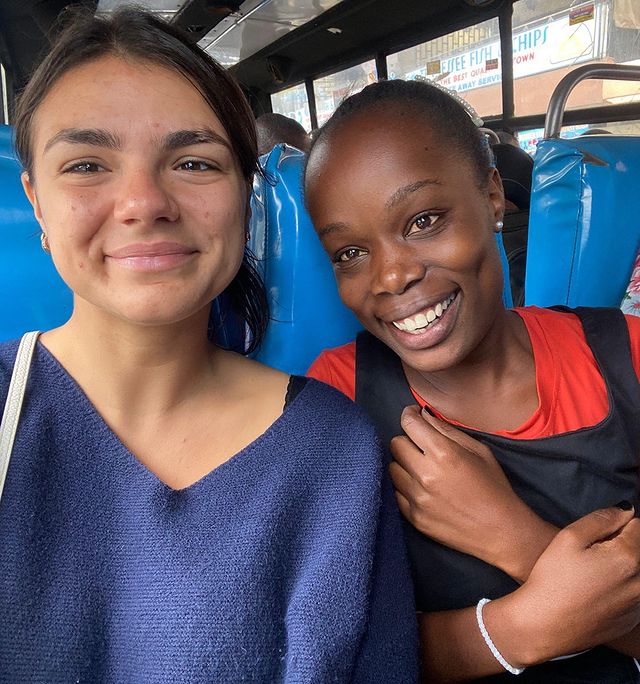 Tanzania is a breathtakingly beautiful country with diverse landscapes, amazing wildlife, beautiful people, and much more. For years, people have traveled to this part of Africa, to witness 'The Great Migration' – the movement of the wildebeests from Tanzanian Serengeti to Kenyan Maasaimara forests.
In recent years, when people started getting more aware of sustainable development and responsible tourism, the concept of "Volunteering" emerged and people from all across the world agreed to the fact that the underprivileged folks from the deprived societies in Tanzania do need external help for their development. You can travel to this gorgeous land and choose to volunteer in Arusha or Zanzibar – contributing towards childcare, healthcare, wildlife conservation, etc.
Roxane, who volunteered in Zanzibar, said: "This is an opportunity for volunteers to gain international work experience and come out of their comfort zone. It will be challenging, so volunteers with a healthy dose of independence and flexibility will enjoy learning how the healthcare system works in Zanzibar."
We take great pleasure in saying that we've been fortunate enough through all these years. We've hosted some amazing humans across the world, who not only walked a step ahead to make a change but also touched our hearts with their sense of empathy.
If you feel that you too have that zeal in you – then join us this winter! Drop us a mail at [email protected] and our Program Advisors will get back to you. We shall assist you in planning your volunteer trip, and make sure that you have a journey of a lifetime.