142 Views
"The Earth is what we all have in common." —Wendell Berry.
Earth Day is an annual event celebrated on April 22 to demonstrate support for environmental conservation and protection. It was first held on April 22, 1970.  A major shift happened in the year 1990 when Earth Day gave a huge boost to recycling efforts worldwide and helped pave the way for the 1992 United Nations Earth Summit in Rio de Janeiro.
Now, this day includes a wide range of events coordinated globally by EarthDay.org (formerly Earth Day Network), including 1 billion people from more than 193 countries.
Today, Earth Day is widely recognized as the largest secular observance in the world, marked by more than a billion people every year as a day of action to change human behavior and create global, national, and local policy changes.
Now, the fight for a clean environment continues with increasing urgency, as the ravages of climate change become more and more apparent every day.
Every year, a new theme is set to celebrate this day and for 2022, the theme is 'Invest In Our Planet'.
Why is Earth Day Important?
In case you're wondering why Earth Day holds immense importance, that's because it allows for a day of education about environmental issues affecting our planet every year. It also generates a sense of awareness amongst the nations on how their actions can impact environmental issues. Earth Day allows us a day each year to reflect and remember the significance of the health of the planet and what we can all do to protect Mother Nature.
On this Earth Day 2022, you can make a difference by traveling abroad to volunteer for environmental conservation. Can there be a better way to serve Mother Earth?
If you are someone who likes to live amidst nature, soak in the freshness as well as keen to get your hands dirty, then this would be perfect for you. Over the years, Volunteering Solutions has hosted several high school/ college student groups as well as gap year travelers and backpackers, who relentlessly contributed towards saving this world and making it a better place to live.
What are the responsibilities as a volunteer For Environment Conservation Programs?
Help in the conservation and preservation work as guided by the project coordinator.

Help in the maintenance work and upkeep of the forests or allocated project area.

Learn about the flora and fauna of the place where you're working, and enhance your knowledge.

Work with local communities who live in the regions, and conserve the environment through indigenous methods.

Spread awareness among the people regarding environmental protection and conservation.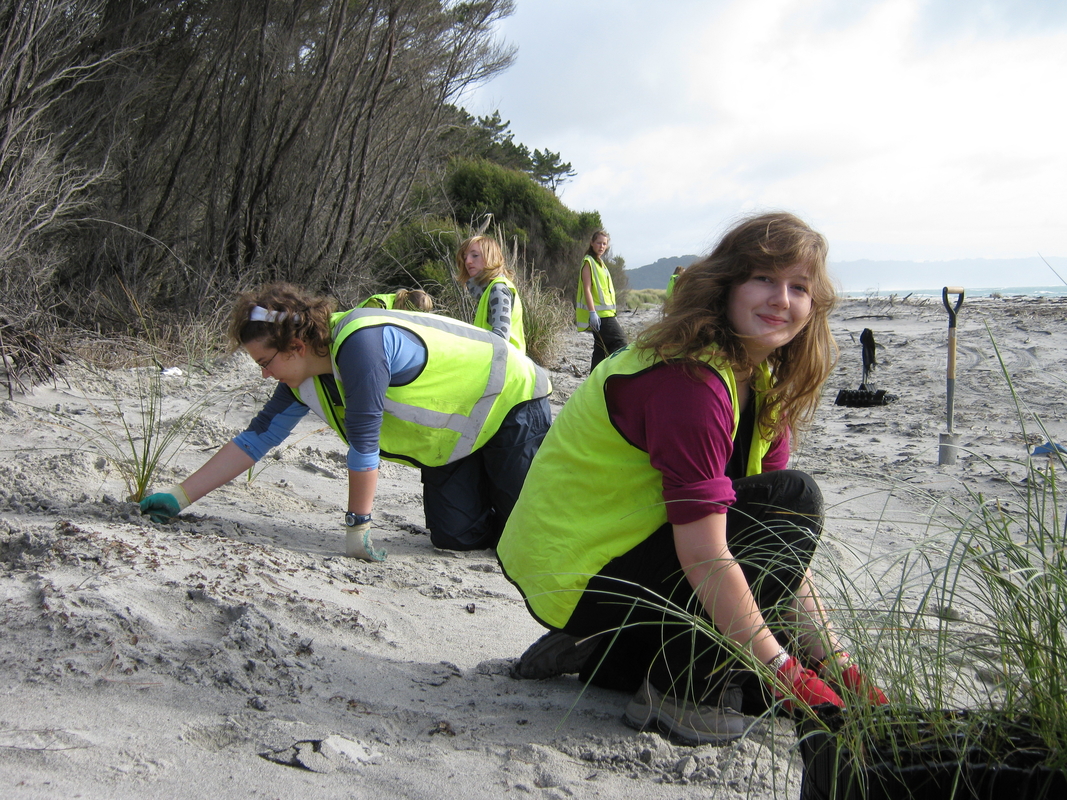 1. Conservation Program in Spain
If you've always wanted to explore Spain, then this is your chance to set sail and do something worthwhile, and also tick this destination off your travel bucketlist. Being a volunteer, you'll get to work in the Valencia region for the protection of biodiversity and the ecosystem of the region. 
You will also get to explore Albufera Natural Park and other wetlands to improve the quality of the water and the ecosystems. The protection and prevention plans also include improvement of water resources, safety against forest fires, reforestation, and conservation of natural habitats and inhabitant species.
Volunteers participating in this project will add value to the lives of the locals and also educate themselves and enhance their knowledge about the ecosystem, benefits of preservation, promoting green culture, and minimizing the environmental impact of agriculture and tourism.
2. Environmental Conservation Project in Sri Lanka
Trust me when I say this, Sri Lanka is going to leave you in awe with its natural beauty and warmth of the people. Being a part of this program, you'll get to play an active role in impacting the health of our natural environment including, but not limited to, mangrove reforestation, organic farming, recycling education, coral restoration, beach, and river cleanups, and building eco-friendly products that benefit the environment.
We are living in a time when the Earth needs special attention, and we're probably the last generation who still has a chance to make a difference. Over the last couple of decades, the natural ecosystems have declined substantially resulting in the loss of biodiversity, man-made pollution has reached unimaginable levels and climate change has become humanity's greatest challenge.
Being a part of this conservation volunteer program, you'll get to contribute toward sustainable development and learn to be a responsible traveler.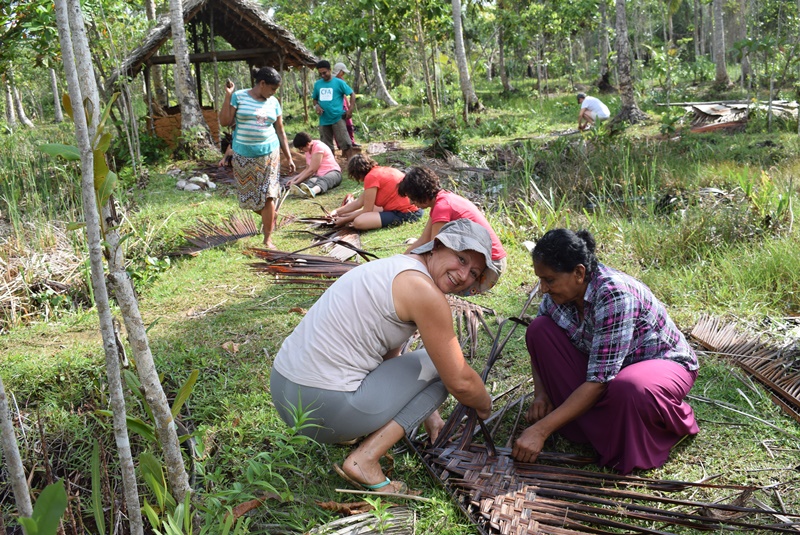 3. Beach Conservation Program in Ghana
For an offbeat experience in Africa, this would be the best choice! With a bunch of enthusiastic conservationists, you'll be saving the environment by the beaches of Ghana and focusing on waste management, sea erosion, protection of marine species, etc.
A lot of garbage is accumulated in the capital city of Accra, which then goes into the Ocean and is often dumped back on the shores. The people are hardly aware of this problem and what damage it may cause in the long term – thus volunteers are needed to not just clean the garbage but to spread awareness among the locals.
Also, sea turtles that have been thriving on the shores are highly affected by the pollution. Overfishing has led to a decrease in fish stock. There are various such problems that need to be addressed. People who lived away from the beaches are now closer to the shores, thanks to the erosion. This overall situation should be sustainably influenced by your voluntary work in nature conservation and be changed into something positive.
4. Beach Cleaning Volunteering Program in Spain
Adding yet another twist to your Spanish holiday, you'll get to make a significant contribution toward preserving the beach ecosystem and saving marine lives. Your main task would be cleaning the beaches by collecting the garbage on the beach and making a significant contribution to nature, the environment, and marine protection.
You'd also get to engage with the local people, spreading the knowledge of environmental conservation among them and educating them about the importance of clean beaches for future generations. This will be an incredible opportunity for you to work with professional conservationists who have been working here for a long time, and understand the condition in which our planet is thriving.
So, what are you waiting for? This is your chance to volunteer and also make people aware of the consequences of environmental and sea pollution. Not just that, but you can also gain first-hand international work experience while volunteering with a bunch of enthusiasts, meet some amazing people from different parts of the world, and work towards making this world a better place to live!
For more information about our programs, you can drop us a mail at [email protected] and our experts will get back to you!