4 Views
It's one thing to say that you want to change the world, but something else entirely to do something about it. People who dedicate their time to volunteering demonstrate selfless devotion to their community. You can bet that you're making a lasting difference in the lives of others.
Of course, your impact depends on the volunteer opportunity you take on. If you choose to teach at a local school, you'll have the chance to teach something valuable to the kids in your class. Your presence will remind them that not everyone has a great life. If you're looking to help out at a local food bank, your time can lead to a few extra meals for hungry families.
Today, let's take a closer look at volunteering—particularly with children. Here's what you need to know:
What Is It Like Working with Children?
Volunteering with children is about much more than teaching them something new. When working with children, you're supporting their growth and development. You're offering them the chance to learn and grow.
That may seem like a responsibility, but children are often more resilient than they appear. If a child is struggling with something, they may let it affect their entire day. A child's day-to-day performance is highly dependent on the mood they wake up in.
So, when you're volunteering with children, you're helping them leave the day's stress behind. You're giving them a chance to prepare for the rest of their day.
What Should You Ask the Organisation?
When you ask an organisation to match you with a project, the first question you should ask is the most obvious: What will you be expected to do?
There are a few ways you can phrase this question. The most effective way is to ask about your duties and how long you'll be volunteering. Here's a real-life example of a great question: "I am interested in volunteering as a teacher. What is the classroom environment like? What will I be expected to do?"
If the organisation has a specific mission statement, you'll want to ask if it followed its mission statement in the past. Volunteering with children works best when it is tailored to the unique needs of each child.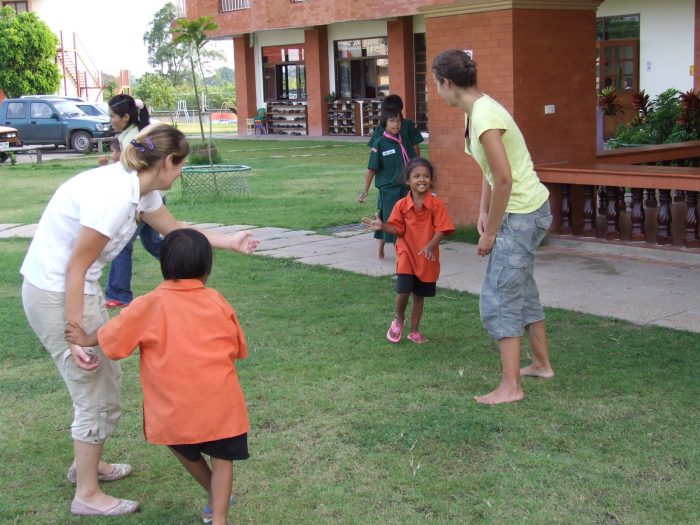 How Long Should You Volunteer For?
Volunteering for a few hours a week is great if you have time to spare! We've spent some time working with volunteers who donated less than an hour each week to help us complete projects. You should make sure to match your schedule with the organisations.
You might be thinking, "I can only spare a few hours each week." No problem! If you only have a few hours each week to spare, you can still make a big impact. The best volunteers are the ones who come in for a few hours one day and make a massive difference in the lives of their students.
How to Find the Right Organisation?
If you're dedicated to finding a volunteering opportunity but don't have the time for a full-time schedule, you can take matters into your own hands. If you have the time to spare, you can start a volunteer program for children at your organisation or church.
To do this, you just have to put some thought into what you want to teach and how you will teach it. Of course, you have to find the right location, and you need to know how you're going to get the word out.
You'll also need to know how you'll keep track of your volunteers, which will be more difficult if you're working with a group rather than an individual. As soon as you've honed in on the exact details of your program, you can start looking for funding and volunteers.
It's easy to get caught up in the rush of a new opportunity, but you must remember to carefully research the organisation. Look for an organisation that has a good track record. You can find this information on the organisation's website, but you may need to reach out to a few references.
If you are interested in volunteering abroad, we can help you. You can volunteer abroad with us, Volunteering Solutions! We are an international organisation offering meaningful and inexpensive volunteer opportunities & international internships for the last 12 years. We have 150+ projects, including Childcare, Teaching, wildlife, medical volunteering and more. Contact us today to learn more and get started!