calendar_today
June 25, 2022
schedule
min read
127 Views
Summer is the perfect time to do many activities because it allows for more flexible schedules. When you travel abroad, you can do many activities, such as visit famous landmarks and try local cuisine. However, your activities aren't limited to these because you can also engage in volunteer work.
Volunteering abroad can work wonders for your resume, especially if you work for a reputable organisation. Underprivileged communities can always use the help, especially from people who care about the community's well-being. Beyond that, volunteering abroad is an excellent opportunity for anyone, even students, to learn about the world uniquely.
It can also help you acquire valuable skills and make new friends. However, not many people see this as beneficial because they think that volunteer work doesn't do much for theeir resume, especially if they already have a career. For this reason, we'll discuss how overseas volunteer work can add credibility to a resume.
#1 – Shows Independence
Volunteering is a great way to show that you are independent. This is because you will have to learn new tasks and take care of many things on your own. The skills you need to do your job will ultimately differ from those you need to do your job. For example, you won't need to know how to manage a team of volunteers; you will need to understand how to manage your own time and get things done independently. It may be hard at first, but you will eventually get used to it.
#2 – Shows Responsibility
Volunteering is also a great way to show responsibility. You won't get paid for this, so you must manage your time wisely to avoid conflicts. You'll need to be responsible and productive regardless of how busy your schedule gets. If you realise that you have a lot of other things to do every day, consider learning time management skills. You'll need these to manage your time better while in college, as well as in your future career.
#3 – Builds Character
Volunteering is also a great way to build your character. We all want to be someone who can change the world positively. If you choose to travel abroad, you'll be able to do that. You'll have the opportunity to interact with many people in need and help them in a way that will make a real difference in their lives. This is a great way to show that you can be a team player and are willing to help people in need.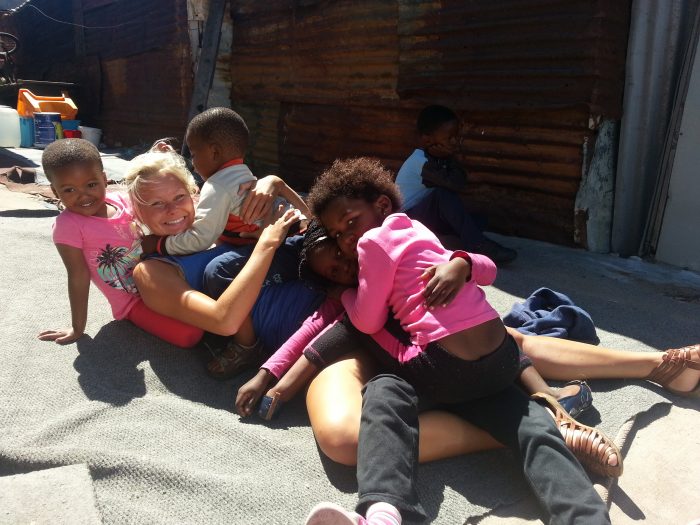 #4 – Shows Leadership Initiative
If you're interested in a leadership position in your future career, you need to consider volunteering. This is because it shows that you have strong leadership capabilities. This is especially true if you volunteer overseas with a respected organisation. Few people have the courage or the initiative to travel abroad to help others. It's not a coincidence if you get the opportunity to lead a team or a department in your future job, so your experience from volunteer work will come in handy.
#5 – Increases Your Communication Skills
Volunteering is like any other job because it requires you to communicate with strangers. This is because you'll be working with many people from different backgrounds. However, you'll have to do this from far away, so you'll need to work harder to make things work out. You'll need to learn to be assertive and deal with people who speak a different language. Not only that, but you'll need to know how to interact with people from different races and cultural backgrounds, giving you an awareness of the world outside your comfort zone.
Volunteering abroad is a great way to learn new skills and meet new people. While you won't get paid for it, it's a great experience that can increase your chances of a quality job. All that matters is working with a reputable organisation to ensure you'll learn the essential skills to help you in life.
If you're looking for summer volunteer programs, Volunteering Solutions can help you! We offer volunteer opportunities in different areas, such as healthcare, education, and environmental care, in 26 countries. Simply go to our website to register!