5 min read
Research expeditions bring together the best of adventure and knowledge development. Taking part in an expedition will introduce you to evidence-based development initiatives and potential research-based careers. 
If knowledge is power, then it follows that research can have a major impact on the world. Research projects have a vital role to play in international development, shedding light on some of the most urgent challenges in the world today. 
Joining a volunteer expedition gives you a chance to experience important field research firsthand, while building your resume and experiencing life in a remote location. 
So, how exactly can you take part in a research expedition overseas? 
What is a research expedition?
Research expeditions team up experienced researchers with volunteers, to address some of the most pressing challenges in the world by collecting and analysing data. 
GVI's volunteer research expeditions combine travel and cultural immersion, with valuable practical field experience. 
Based in remote locations, you'll have the opportunity to work closely with passionate individuals who are experts in their fields, undertaking research on a range of community development and conservation challenges.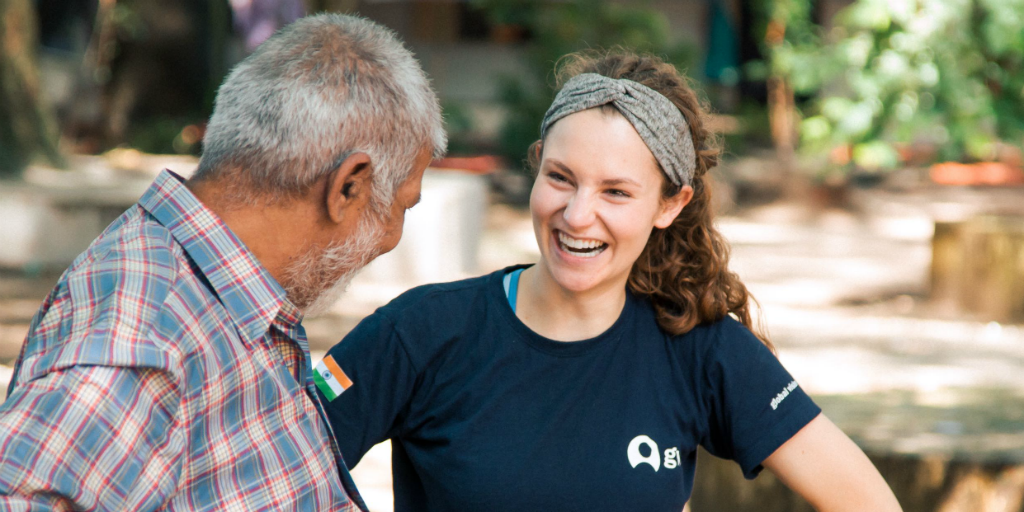 Going on a volunteer expedition abroad can give you a glimpse into what a research-based career looks like. If you think it might be for you, you'll already have a head start, with valuable research skills to add to your CV. 
Why join a research expedition?
The main reason to get involved in a research expedition is to gain practical research experience. And, you could also get to travel to distant places, immerse yourself in new cultures, learn a foreign language, and make new friends from around the globe. 
The foundational skills you gain during a volunteer expedition could set you up as a professional field researcher anywhere in the world.
A research expedition can take you to places tourists rarely go. You could find yourself hiking through remote corners of a national park in Costa Rica, carrying out terrestrial surveys. 
You could also choose to be based on an uninhabited island in Seychelles, where you can head straight to the white-sand beach after wrapping up your daily research activities.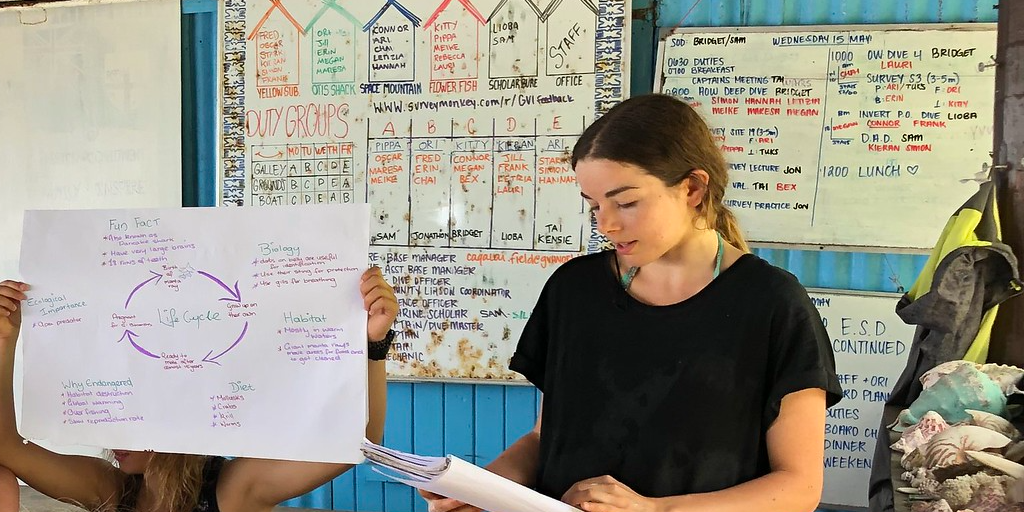 What are the expedition options? 
GVI's research expeditions focus on three key areas: 
community development, where you can contribute to education and public health initiatives

marine conservation projects in some of the best dive locations in the world

wildlife and conservation research. 
You don't need any prior work or study experience to join a research expedition. As long as you have a desire to learn and make a positive impact, you'll thrive on any of GVI's research programs. 
Go on a wildlife expedition in Costa Rica
Go on an expedition to Tortuguero National Park, a biodiversity hotspot and an ideal location for conservation research. 
You'll get to hike both the Caribbean coast, where sea turtles crawl ashore to lay their eggs, and a jaguar-dense rainforest reserve. 
During this program, you'll learn bird-surveying techniques and be taught how to use camera traps to capture footage of elusive jaguars. You'll also gain a range of soft skills such as intercultural communication and teamwork. 
Travel to a wildlife research base in South Africa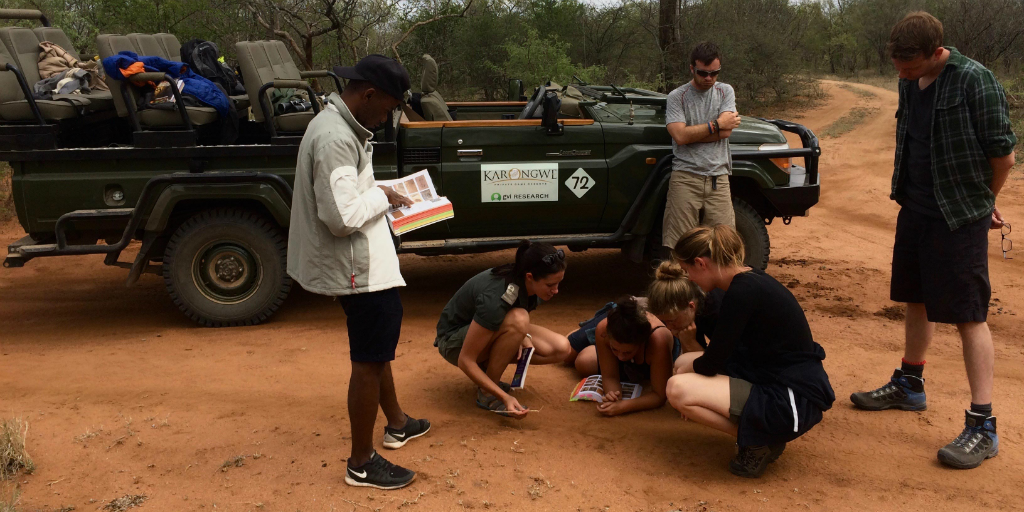 On a private reserve in South Africa, an international team conducts critical wildlife conservation research. You could join this research base as a volunteer, helping to collect data on the behaviour, genetics and social structures of different species. This information is then used to inform conservation efforts.
You'll learn radio telemetry techniques and how to identify a range of African species and habitats. Plus, you'll get to have the ultimate safari experience. 
Take part in a Thailand coastal conservation project
Support the conservation of Thailand's coastal environments. Taking part in this expedition is a great way to learn survey techniques as you monitor tropical species such as birds and butterflies, or even carry out coral surveys on snorkelling trips.
You'll also have the chance to connect with local communities through environmental awareness workshops. 
This expedition is based in the Phang Nga province. You'll be able to spend ample time exploring the stretches of coastline you'll be helping to protect. 
Carry out marine conservation research in Mexico
This marine conservation volunteering program gives you the chance to study coral reefs while learning to scuba dive at the same time.
You'll learn how to carry out underwater surveys that help to guide important decisions regarding the conservation of Mexico's marine environments. 
If you're passionate about tackling some of the biggest threats to the world's oceans, including coral bleaching and plastic pollution, this research expedition is a direct way to take action. 
Support community development in Fiji
Spend time in a traditional island village in Fiji, as you contribute to studies that help to support environmental management decisions made by local authorities. 
You'll be looking at topics such as freshwater management, environmental mapping and monitoring, waste management, and sustainable agriculture.  All of these initiatives are connected to the health and well-being of the local community. 
Island conservation expedition to Seychelles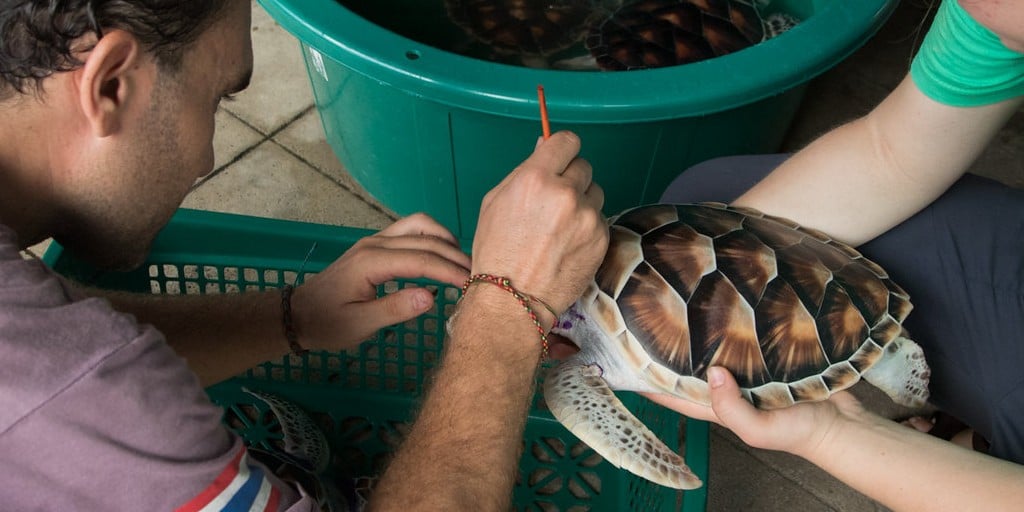 This research program is an opportunity to join one of the leading marine and terrestrial data collection organisations in Seychelles. The research carried out by GVI's team on Curieuse Island helps to inform conservation policies for this small island nation. 
As a marine conservation volunteer in Seychelles, you can play a role in safeguarding critically endangered sea turtles through your research. Collect data on the number of eggs hawksbill and green turtles lay on Curieuse Island, track nesting success, and take shell measurements.
You can also assist in gathering information on the growth and population size of sicklefin lemon sharks as part of the catch-and-release program. 
Kick-start your career with one of GVI's exciting volunteer research expeditions. Browse our programs today.