1,783 Views
Nepal is one of the most beautiful countries, where the highest peak of the world, Mt.Everest, stands. Those who are looking forward to traveling abroad and want to get engaged in something meaningful as volunteering can surely consider Nepal as one of the options. Also, Nepal has been marked as 'The most budget-friendly destination' by Lonely Planet in 2017.
Being a developing Asian country that has suffered from a devastating earthquake in 2015, Nepal is still trying hard to improve its social & economic conditions, and though there have been changes over the last couple of years, the education system & medical/healthcare scenario of the country still needs external support.
The pandemic has further brought woes in the lives of the underprivileged ones. Volunteering Solutions, in association with some local communities and clinics, is offering an incredible opportunity to all those enthusiastic souls, who are ready to step out of their comfort zone and be a part of this noble journey. 
Things To Know About Volunteering in Nepal:
This little Himalayan abode is a perfect volunteering destination for high school and college students, university graduates, gap year travelers, and backpackers. Vol Sol currently has 8 amazing & affordable volunteering programs in Kathmandu and 2 programs in the picturesque Pokhara. But before we dig deeper and know more about the programs, here are a few things that you gotta know before you decide to be a part of this learning journey:
Projects in Nepal are available throughout the year. The minimum duration is 1 week and the maximum is 24 weeks (6 months) and participants can choose the duration as per their convenience.
Volunteers work from Monday to Friday and can make the most of their weekends to explore the popular tourist attractions in and around Kathmandu.

No matter which program you choose to work for and how small your contribution might seem, know that you're making a big impact in someone's life. As they say, each drop counts!

Our country coordinators will be available 24*7 to help you, and would also be happy to plan your weekend excursions.

Nepal also has one of the most popular Trek routes in the world, which attracts many trekkers all year round. So in case you have the desire to explore the Himalayan trek trails, this is your chance to make your dreams come true!
We've hosted more than 16,000 volunteers in the last 15 years, and each one has returned back with a lot of satisfaction. A volunteering journey with Volunteering Solutions will surely turn out to be the best experience of your life.
Let's take a quick look at the volunteer programs in Nepal and then, you can start planning your trip for 2023!
Best Volunteering Opportunities in Nepal Kathmandu:
Under this program, you will learn about Nepalese culture, cuisine, language, and history in just about a week's time. This program will give you an opportunity to know the people and their way of life, more closely and you'll also have a Kathmandu city tour included in it – sounds amazing, right?
In case you are planning to stay in Nepal for a long (especially if you are a gap year student) then this would be a really helpful program for you!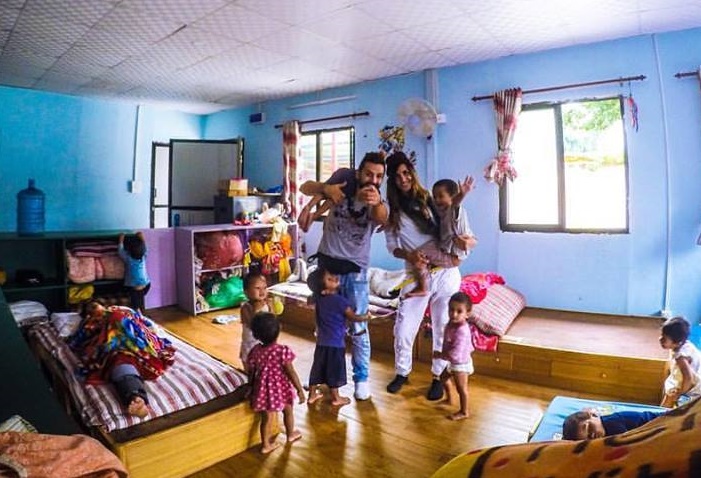 In this program, you will work for the little ones and provide them with the love and care that they deserve. You can play with them and spend time with them, which will keep them busy and lay a strong platform for their future growth.
This program would be the perfect choice for those who love to spend time with children and are full of energy, to jump and hop around with the kids! You can come up with your own creative ways to engage these children, take them out for excursions, play with them, teach them the basics of hygiene, and spend some quality time with them to make them feel loved.
It'll be a beautiful journey, as you'll get to realize the true meaning of unconditional love. Needless to say, it's one of the most popular programs in Nepal.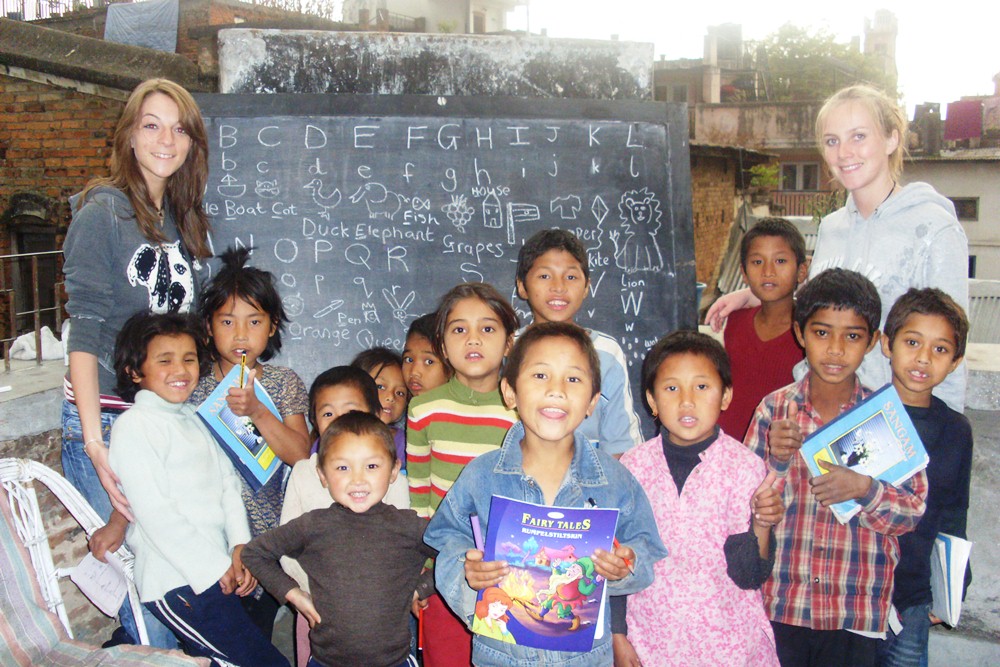 Volunteers under the teaching volunteering program in Nepal will be placed at local government schools that cater to the educational requirements of children from the economically weaker section of society. The main role of volunteer teaching in Nepal will be to help improve the English vocabulary of the children by assisting the in-house teaching staff during lectures.
Having a good hold on the language can help these children immensely in shaping their future career prospects, as tourism is a great source of earning in the region. These schools run short of quality English-speaking staff and that is where volunteers can help. It will be a great experience of working with the kids and gain international working exposure as well.
You don't need any prior teaching experience or TEFL Certificate to join us, but all you need is patience and perseverance, to teach these young minds so that they can grow up and earn to sustain themselves and their families.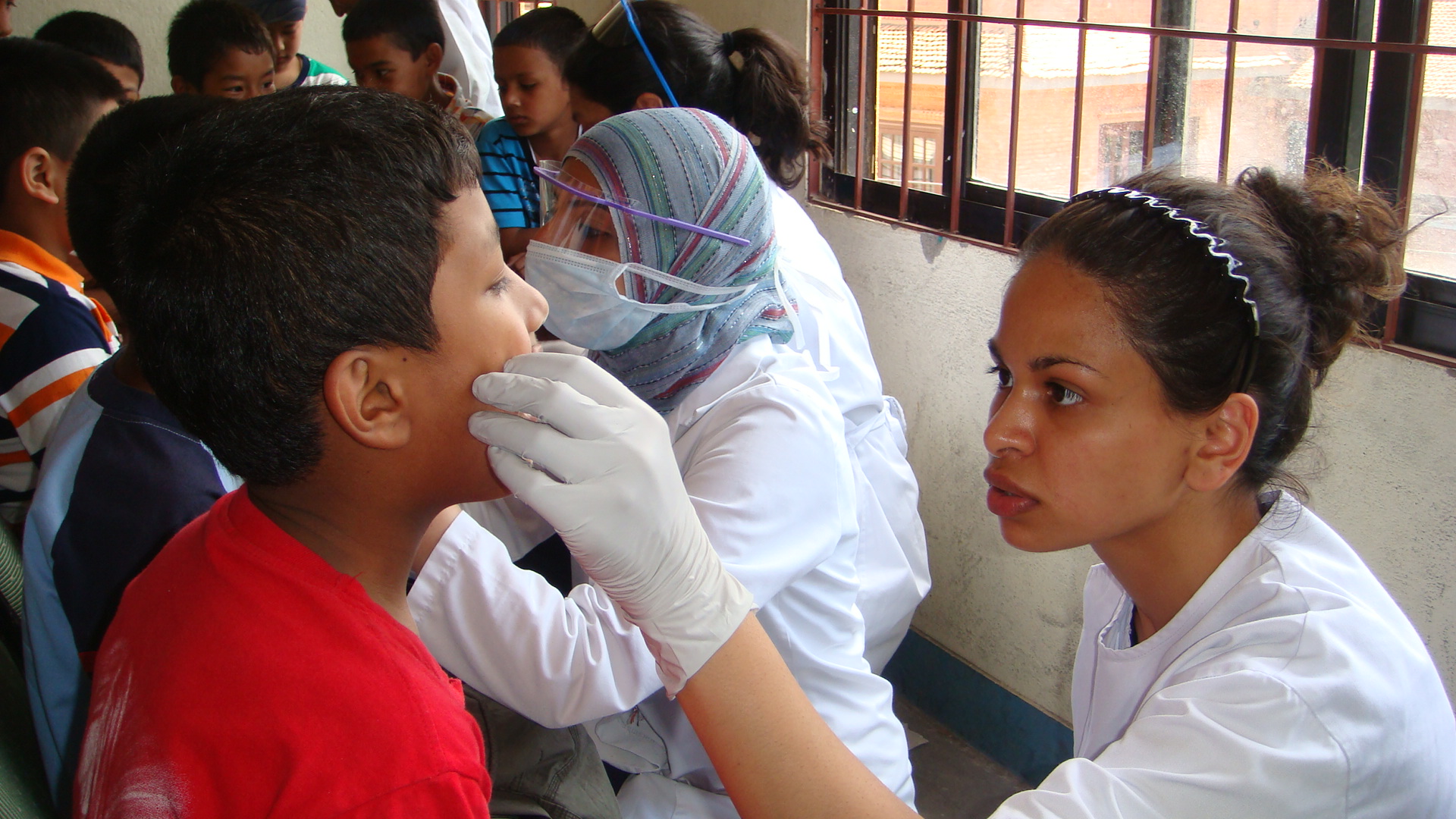 Talking about international working exposure, Volunteering Solutions provides a great internship opportunity for medical and pre-med students in Nepal. Volunteers studying medicine and looking for international internship opportunities must apply to this project.
Not only will it provide a challenging environment to test your skills and resilience, but also, will help you understand the medical conditions in a foreign country and how the local doctors handle them. Volunteers will mainly be shadowing the local medical staff in day-to-day activities and learn the basics.
Based on the level of education and experience, a volunteer may be allowed to execute minute medical assistance; such as dressing, stitching, check-up, etc. The final discretion, however, is on the local doctor.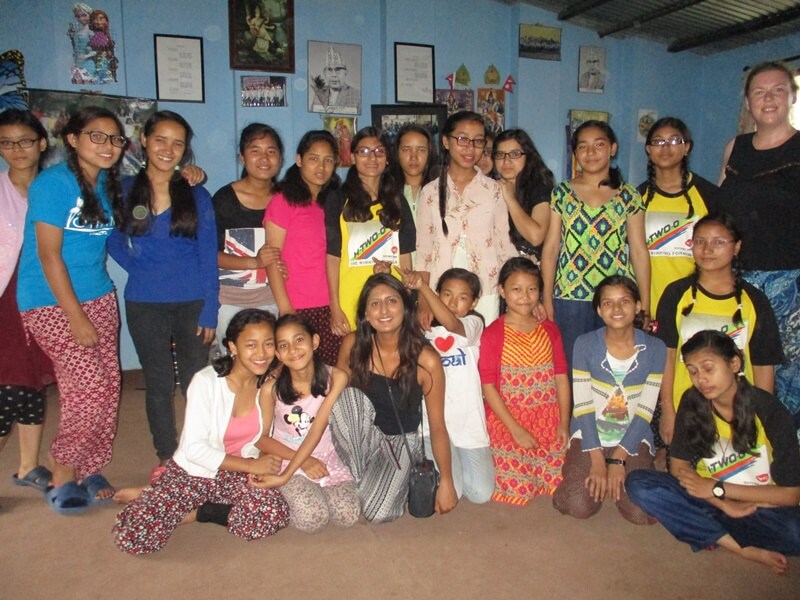 Being a volunteer for this program, you'll mostly be working with young women and homemakers living in a village close to the capital city. You'll have the option to choose – whether you wish to work with the young adults (high school and college students) or with the homemakers. Your main task would be to provide basic English education to underprivileged women living in rural areas around Kathmandu.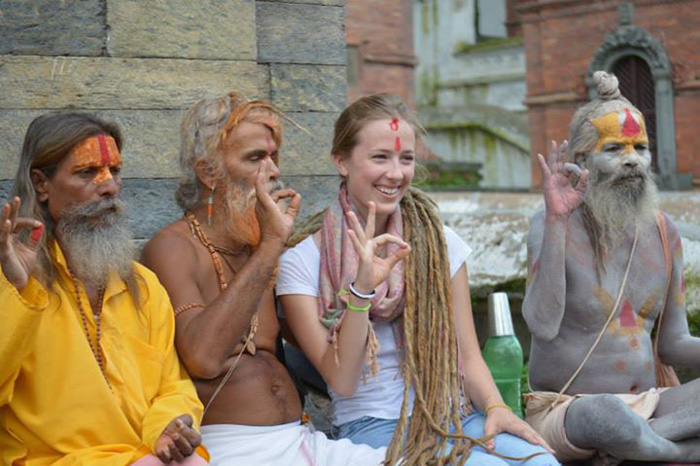 If you've just a week's time in hand, yet you feel like volunteering in Nepal – then this is the best choice for you! You can get engaged in renovating the schools and making them more kids' friendly. It'll be a great learning opportunity for you, as you'll work as a team with your fellow volunteers.
You can also opt for some interesting activities like – learning to make momos (the authentic Nepalese delicacies) or going for a walk around the temples, soaking in the religious vibes!
This is a 2 Weeks' Special Program in Nepal, curated for those who wish to travel and volunteer for a span of 2 weeks! You can either join the Childcare or the Teaching program, spending your volunteering days with children.
Apart from volunteering, you'll also get to travel extensively across Bhaktapur and Nagarkot, and witness the gorgeous sunsets and the lush green valleys. The highlight of your trip would surely be the weekend in Pokhara where you'll get to soak yourself in nature's beauty and capture the picturesque views of the mighty Himalayas!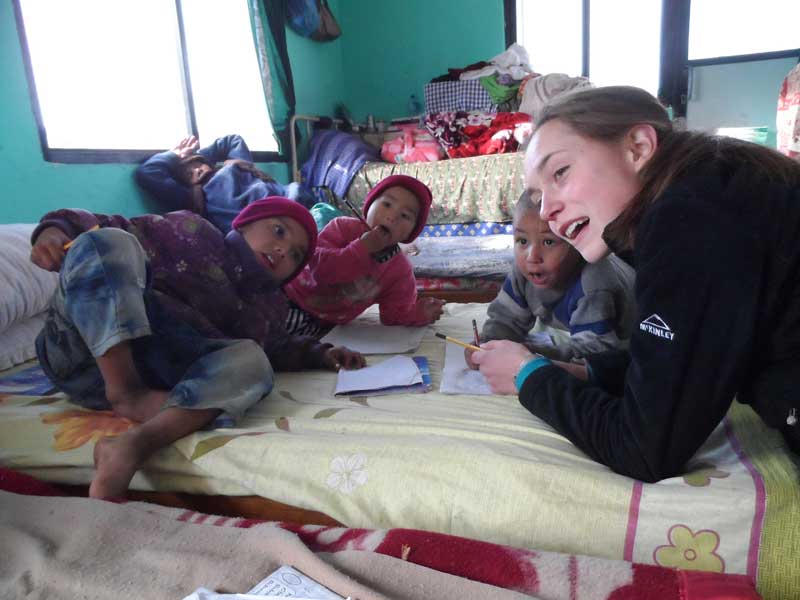 The Summer Special Volunteer Program is a 3 weeks project that includes extensive volunteer work at childcare centers or local schools in Kathmandu, as well as weekend excursions to some of the best tourist spots in the region. This way, a volunteer gets to taste the experience of both, volunteer work and travel excursions.
This program is meant for all those adventurous souls who are looking forward to exploring the picturesque countryside and gaining first-hand international work experience as well. No matter whether you are a high school or college student, or a gap year traveler, this will surely be one of the best experiences of your life!
The Medical Internship Program will provide an immense boost to your medical career while giving an edge to your learning graph, from your peers back in college. This program is an ideal option for all those pre-med, medical, and nursing students, who are keen to intern abroad and be a part of a medical mission trip. Students joining this program will be placed at hospitals and medical clinics.
The hospital has 5 emergency beds and 10 beds in the general ward. Departments include Cardiology, Orthopedic, Neurology, Ent, Gynecology, etc.
Soak in the beauty of nature while spending quality time with the little ones. Being a part of this program, volunteers will get to work in a school that has 500 students (approximately) and will have to teach kids from Nursery to class 12 depending on their knowledge and skills. It'll be immensely beneficial to work as a volunteer, teaching in schools in Nepal, not just for the children but for the volunteers as well.
Now that you know about the volunteer programs available in Nepal, you can also take a quick look at the reasons why you should choose to volunteer in Nepal!
Get advice on choosing the best volunteer program in Nepal from our team of experts. Send in your queries at [email protected] and volunteer in Nepal in 2023!