31 Views
When you volunteer to help others, you don't need a reason. You touch other people's lives, untangle their difficult situations, and help them believe in the world's goodness. No matter how small your step is, when you volunteer, you can significantly impact the lives of people who need your help.
Volunteering India offers a wide range of free programs that allow volunteers to help local organisations, schools, childcare homes, and healthcare centres better people's lives in need.
Here are the five benefits of volunteering in India: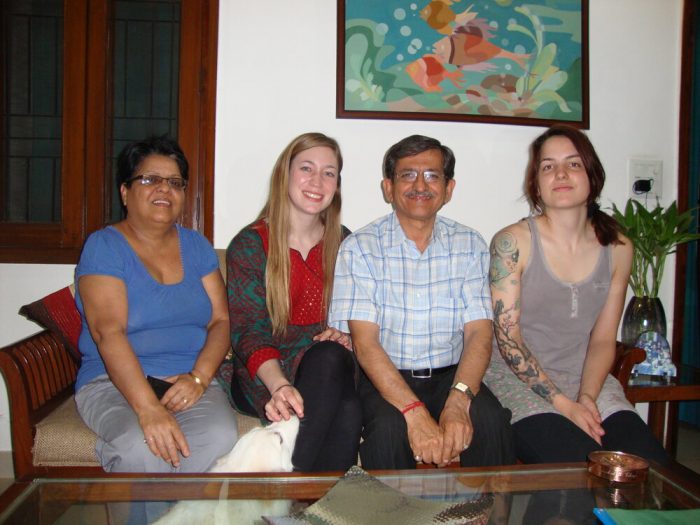 1. To improve the Lives of Underprivileged People
Before volunteering in India, a person may perceive the country as a land of poverty and sorrow. But in reality, the country has numerous resources, which lie fallow because of the lack of access to those who need them.
When you volunteer to help others in India, you get to understand the reasons behind the suffering of so many people. You get to witness their efforts to overcome the situation, and you also have the opportunity to be a part of the change.
For instance, many people in rural India don't have access to good healthcare, and women especially find it hard to get immediate medical attention when they give birth. Volunteers in India can help provide medical assistance to women who can't afford their services. Medical camps can be organised to provide free and timely treatment to those who need it.
2. To Gain the Opportunity to Give Something Back
When you help others, you recognise that you also have a responsibility towards your community. Helping others makes you feel happier and more fulfilled in your own life. When you volunteer at one of the projects in India, such as in the field of an orphanage or a childcare centre, you get to reach out to people on the margins of society. You get a chance to be a part of their life and try to make it better than how it is at the moment.
3. To Become a Part of the Community
Volunteers in India are often involved in programs that aim at improving the quality of life of the people in the community. They help communities develop sustainably and improve their access to health and education.
Volunteering helps them and creates a bond between the volunteers and the community. Volunteers who have a close relationship with the people they are working with are more effective in contributing to society.
4. To Gain Valuable Experience in Working With a Multicultural Team
India is a dynamic country with a diverse cultural heritage. As a volunteer, you can meet people from different backgrounds and cultures. You can make friends with your local colleagues and learn more about their culture and customs. You get a chance to understand and appreciate the diversity of India.
5. To Self-Reflect on Your Privileges and Humble Yourself
When you volunteer in India, you recognise the good fortune you have. You experience firsthand the benefits of your privilege and learn to use that to impact the lives of people in need. You understand that you can do something to make their lives better. Volunteering in India will also teach you to let go of your attachment to happiness and comforts.
Volunteer Now
Volunteering in India can be a fulfilling experience. You get a chance to contribute to the development of the community, but you also get an opportunity to explore India and get to know the country and its people.
Volunteer abroad with Volunteering Solutions, an international organisation offering meaningful and inexpensive volunteer opportunities and international internships for the last 12 years. We have over 150 projects, including childcare, teaching, wildlife, medical volunteering and more. We have a plethora of fantastic volunteer programs abroad and internship opportunities for high school and college students, medical and nursing students, gap year travellers, and backpackers and seniors who are keen to step out of their comfort zone and be a part of a meaningful journey. If you want to volunteer in India, get in touch with us! Apply now and make a difference.