As a parent, the thought of sending your child to a foreign country can be terrifying. But what can you do when your high-schooler tells you that they want to volunteer abroad?
You don't want to deny them the opportunity to grow, but you also don't want to send them off into the world alone. You'll undoubtedly have many questions and concerns. Here at GVI, we have the answers.
How can I ensure my teen will be safe?
GVI is strongly committed to the health and safety of all its staff and volunteers.
After a participant books a trip, they're assigned a support coordinator who will help with the pre-departure process such as information around visas, essential items to pack and flight information.
Once your child arrives at the airport of their volunteering location they will be greeted by a GVI staff member who will accompany them to the base.
From then on a staff member on the ground will always be available to help with any issue, big or small.
All GVI staff members are Emergency First Response and safety trained and the on-base ratio will always be at least one staff member to every six volunteers.
Teen volunteers will also be provided with essential phone numbers and information that they're required to carry on their person at all times. As a parent, you will also have access to two contacts in the country your child visits, as well as a 24-hour emergency contact number. 
Under 18 participants clean and check turtle hatchlings for infection in Phang Nga, Thailand.
In short, a once-in-a-lifetime experience.
GVI offers volunteer programs for teens in 13 countries around the world that appeal to many different interests. Construction, wildlife and marine conservation, and community development are just a few of the project types for an under 18 volunteer.
All of our programs have objectives that align with the United Nations Sustainable Development Goals (UN SDGs) so you can be assured that the work your teen does will have a positive and lasting impact in the communities where they work.
GVI's award-winning under 18 programs are designed so that your child will get to participate in both work and play.
Not only will they get involved with the local community by working on projects, they will also get to participate in organised excursions – like guided treks, cooking classes and city tours – to experience the country they are living in.
For example, on the community development project in Phang Nga Thailand your child may participate in painting or renovations. Then they might go on an island-hopping adventure complete with ocean kayaking, all included in the program.
When is the best time for my teen to volunteer abroad?
Students can participate in a number of programs that run throughout the year. There is also an option to enrol in the summer volunteer programs that run from July to August.
GVI also offers school trips abroad that range from one to two weeks in length and can be tailor-made to meet the requirements of international curricula.
These trips are designed to challenge teens by immersing them into a different culture and encouraging them to become active global citizens alongside peers with similar mindsets.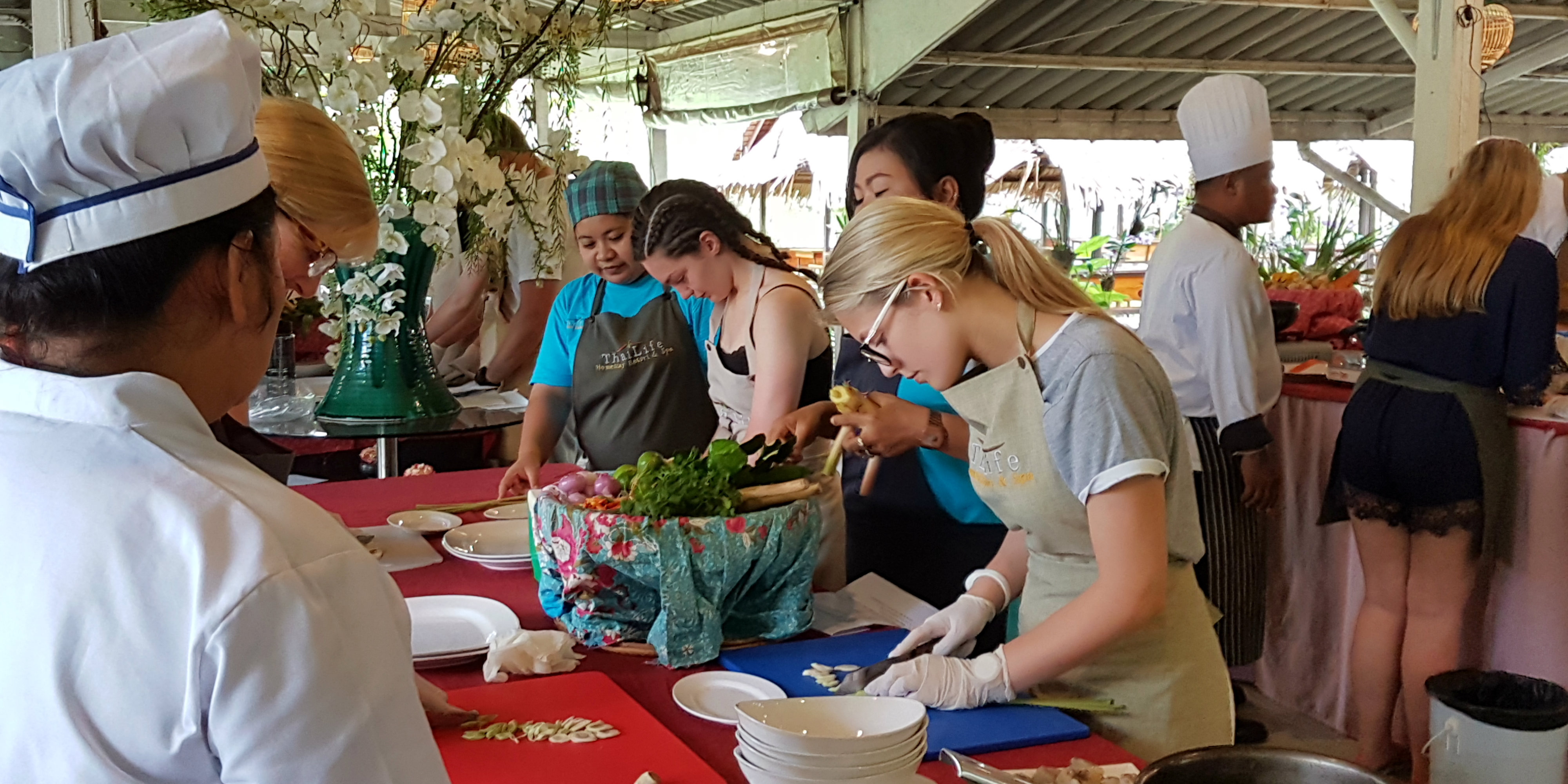 Participants learn to make traditional Thai food.
What are the benefits of letting my teenager volunteer abroad?
Not only is it a great asset to add to a college application, volunteering abroad as a young adult can also open teens' minds and help them to explore their potential and discover their passions and hidden talents.
Your child will learn and grow alongside other like-minded teenagers with similar interests and passions, and develop an understanding of the world around them from a new perspective.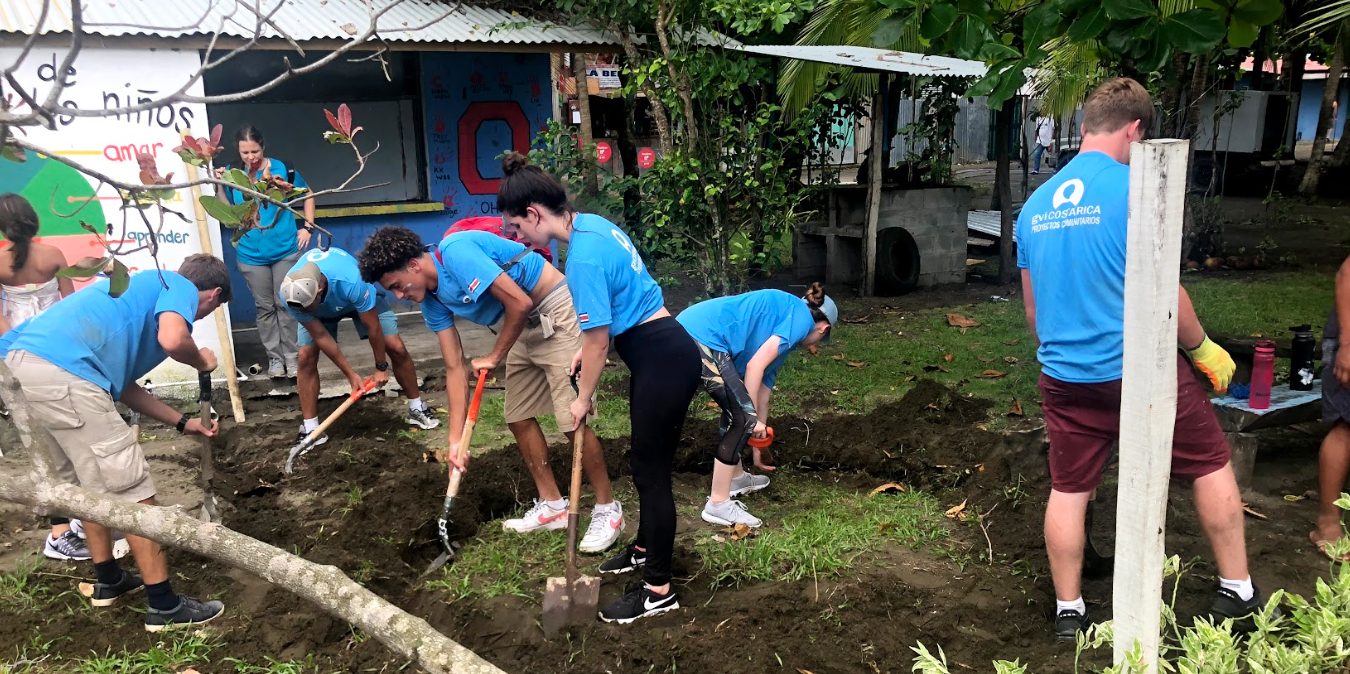 The benefits of exploring a new country while simultaneously giving back to the community is an amazing opportunity, and may spark an interest that your child may not have otherwise  discovered.
Youth volunteer opportunities like the ones provided by GVI are becoming increasingly popular, not only as a way to accumulate the required volunteer hours for school, but also to discover the world in an engaging, meaningful and fun way.
So, should I let my teen volunteer abroad with GVI?
Absolutely! As a parent you will undoubtedly have many questions and concerns about letting your teen volunteer abroad. But we 're to help every step of the way.
Download our brochures and parent pack or schedule a call with one of our representatives for more information. We'll answer any further questions you may have regarding our under 18s volunteer programs.