5 min read
If you're a teen in high school then you're probably itching to see more of the world. Well, good news – with these six volunteer abroad programs for high school students, you don't have to wait until you've finished school to travel overseas! 
A great way to see more of the world is through volunteer trips. There are plenty of great volunteer opportunities for high school students out there. All you need to do is decide where to go.
Not only will these trips allow you to make an impact and do a bit of travelling, they'll but they will also grow your confidence, enhance your skills and give you the opportunity to explore your interests. 
Choosing the best volunteer abroad programs can be confusing and a little overwhelming. That's why we've put together a few suggestions to inspire you help and get you inspired to join volunteer trips abroad for high school students.
Solo volunteer trips abroad for high school students
You can choose to start your journey solo, instead of with a group from your school. But don't worry, you won't be alone for long. You'll get the chance to meet loads of like-minded people when you join one of these under-18 volunteer abroad programs. 
1) Greek-out while working with sea turtles and marine conservation
Soak up the gorgeous Grecian sun while you assist on this sea turtle and marine conservation program in Greece. 
During your time volunteering, you'll be based in Giannitsochori. This small, traditional village is situated along the Ionian Sea and is a nesting site for one of the world's most endangered – and oldest – marine species: the lLoggerhead sea turtle.
Some of things you could do on this program are surveys – where you'll do daily morning and night surveys to record turtle nesting activity – and lookouts to protect the turtle nests from predators.
2) Trek the Himalayas in Nepal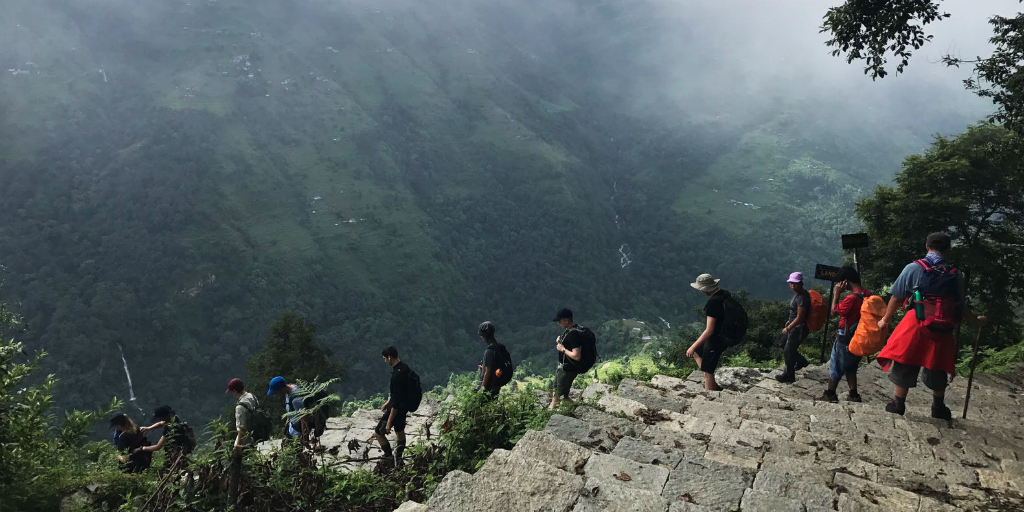 Volunteering for high school students is not only about making memories. You can also make a real impact in collaboration with Nepali communities. 
On this exciting Himalayan trek and Nepali immersion teen volunteer program, you'll assist with improving health and safety standards of educational facilities in Pokhara. You could be building desks for classrooms or installing water tanks for drinking water for the local community.
After the volunteering portion of the program, you'll get the awesome experience of trekking in Nepal – something not many people can say they've had the opportunity to do. So get trekking and make an impact! 
3) Spot lions in South Africa
Are you sitting in class daydreaming of going to Africa, being immersed in nature and getting to see amazing wildlife every day?
If that sounds like you, then the South African wildlife conservation program is totally the volunteer program for you. What makes this program special is that it gives you the opportunity to experience South Africa's wildlife first-hand in the animals' natural habitat, without the Instagram filter.
This teen volunteer abroad program will teach you how to identify and track South African animals and record behavioural and locational data for conservation purposes. 
Group volunteer trips abroad for high school students
Maybe going overseas solo isn't your jam or maybe your parents are a little nervous and would prefer if you went in a group. We totally get it. Why not see if your school would like to join one of our group high school volunteer projects abroad?
With GVI your school can choose to join from three different itineraries – explorer, impact and challenger – which means that the activities you do will be tailored to the goals and outcomes your group is wanting to achieve.
Check out some of the teen volunteer abroad programs for groups your school could join – and if you liked the sound of one of the solo programs mentioned above, don't worry, we  offer some of those with a group option for those too.
1) Promote elephant or turtle conservation in Thailand 
We understand that all parents are different, so if this isn't enough to fully convince yours to let you travel across the oceans, why not consider convincing your school to join one of our group high school volunteer projects abroad instead?
Group volunteer abroad programs for high school students are a great way to travel abroad with the added comfort and security of being surrounded by people you already know and trust. 
Travelling in a group will give you (and more importantly, your parents) peace of mind, allowing you to experience the best volunteer abroad programs for high school students to the fullest.
Check out these three teen volunteer abroad programs for groups.
1) Travel to Thailand for a conservation experience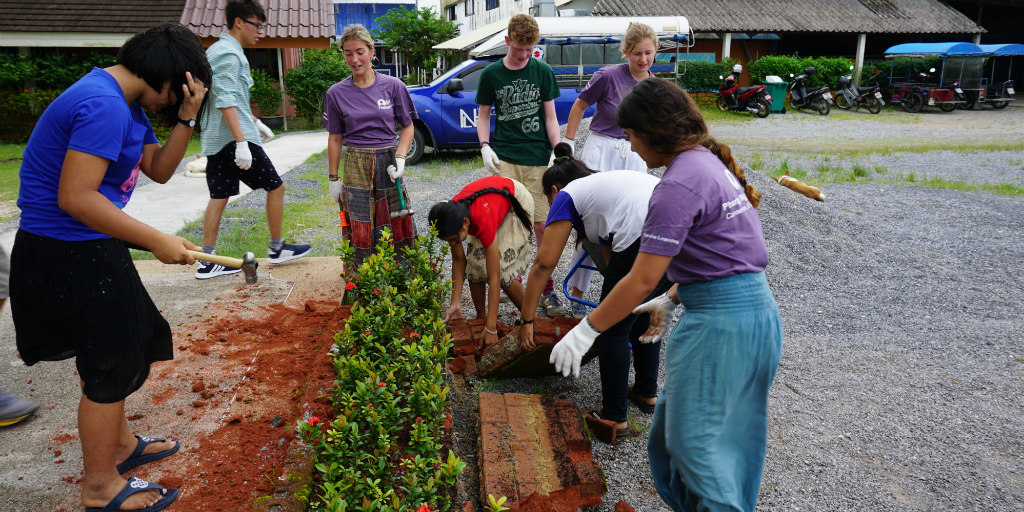 Take a class trip to Thailand and get involved in hands-on conservation efforts. During this teen volunteer program, you'll assist on long-term conservation and community projects. 
In  Thailand you could work alongside the traditional Karen community of Huay Pakoot to contribute to elephant conservation, or work alongside local community members at turtle conservation facilities in Pang Nga.
In your spare time, your group could visit local markets, hike through tropical jungles, view spectacular waterfalls, go bamboo water rafting, and stay overnight in a floating lake bungalow.
2) Join a marine conservation program in the Canary Islands
Join GVI in one of its newer locations and discover Tenerife, the largest of Spain's Canary Islands – a paradise of white sandy beaches, charming villages and sweeping mountain views. 
Here you'll be working as a group to support local partner organisations in their whale and dolphin conservation efforts. This could include photographing, identifying and cataloguing dolphin and whale and other marine life sightings, or collecting location, movement and behavioural data on marine sightings during boat surveys.
In your free time, you can explore Valle Gran Rey and Garajonay National Park an ancient laurasilva rainforest), bike around or take a cable car up to see an active volcano.
3) Contribute to community development initiatives in Cape Town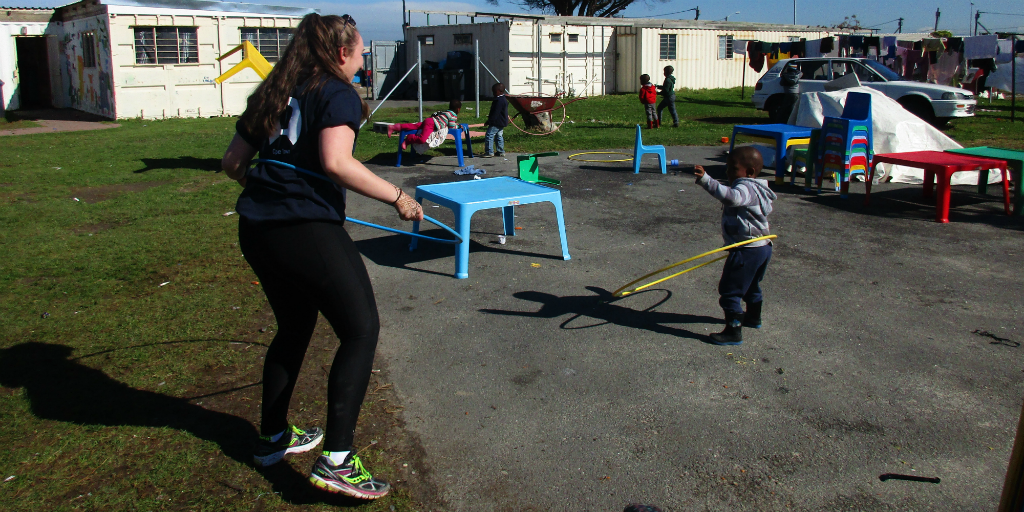 If you have your heart set on a volunteer trip to Africa, but you'd prefer to be in the middle of the action, then Cape Town is the perfect location for you and your peers.
During this teen volunteer program in Cape Town, your group of teen volunteers will learn about the history of Cape Town. You'll work with the communities near our base,offering support where needed. For example, previous volunteers assisted with projects like painting and brightening up educational facilities with murals or building a greenhouse for the local community.
In your free time, your group can take a guided kayak tour to visit the resident African penguin colony in Simon's Town, do a sunrise yoga session on one of Cape Town's many famous beaches or  take a ferry  to Robben Island, where former President of South Africa and Nobel Peace Prize winner Nelson Mandela was held.
Do your parents have questions about high school volunteer projects abroad?
To ensure volunteer safety and to give your parents peace of mind, all teen participants are greeted by GVI staff at their arrival destination. On our high school volunteer projects abroad, other support services are also available. These include on-flight accompaniment and in-airport assistance. A 24-hour emergency desk is also available to parents. 
GVI has been running volunteer abroad programs for teens since 2012 and our expertise managing youth volunteers in international destinations has secured us British Standards 8848 compliance. Read more about our safety on our teen volunteering programs  here.
When you apply for a volunteer program you'll be assigned an enrolment manager. From your first enquiry, to landing at your destination and throughout your program, you'll have 360-degree support. 
Parents can read more in our parent pack or even get in touch with parents of GVI alumni about their experience with our volunteering for high school students programs.
Chat to us today to find out more about our volunteer abroad programs for high school students.