28 Views
You might think that planning for a job next year while still in the middle of this year is still too early. However, hunting for opportunities is something that's never too early to do. Why? The earlier you start, the better the opportunities you'll find!
That said, if you're looking for a job, chances are you will want to gain some relevant experience. If that's the case, you should consider summer internships. Internships are critical to success, and to help you find the right internship, here are some tips you can follow to discover the perfect internship:
1. Start Networking
Don't just rely on job boards or your school's career centre to land that perfect internship. Instead, you should also get out of your comfort zone and start networking. This means using your personal networks, and not just your professional ones.
If you don't have connections in the industry you're keen on, start reaching out to your friends, family, and relatives. Reach out to whoever you know, and if possible and appropriate, try to connect with people that work in companies that you'd like to work for.
2. Use Social Media
Use social media to your advantage! There are so many amazing platforms out there like Facebook, Twitter, and LinkedIn you can use to look for internships.
Once you have a platform picked, start with the technique called "social listening." Use a tool like Google Alerts to stay on top of what's going on in your industry. You can also read the news, popular blogs and other content and build up a list of websites, journalists and experts you should follow. After that, socialise! Maintain a good profile, keep a professional headshot and a nice profile picture handy and respond to all posts that you feel might be connected to an internship opportunity.
3. Learn Your Strength And Weaknesses
It's important to know your strengths and weaknesses. What have you done in the past that made others say, "Wow"? Don't just think the obvious like helping people or being a team player. Think of something that sets you apart from others and that you are good at.
Then, think of your weaknesses. What are the things you need to work on? Make a list of what you do, what you're good at, and what you can improve on. Then, you can use that list to figure out how to apply for an internship.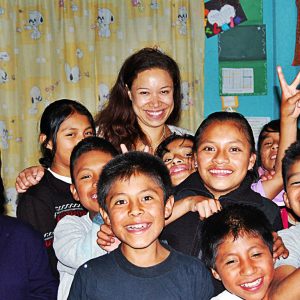 4. Know Your Interests And Goals
Before you start looking for internships, you should make sure you know your interests and goals. What do you like to do? What do you want to achieve? The answers to those questions will help you determine what industries you want to work in and what kinds of opportunities you want to apply for.
Finding a summer internship might be exhausting and challenging, but it is also a great way to make your resume stand out from the rest. It will show your employer you're a hardworking professional and hopefully impress them with your passion and dedication for the job. So, what are you waiting for? Start your internship journey today!
Volunteering Solutions is an organisation that helps individuals find meaningful and inexpensive volunteer opportunities and internships on an international scale. If you are looking for a short-term volunteer abroad or anything else, feel free to reach out to us today!