3,311 Views
One would surely counter the idea of learning about a country in a fortnight, and rightly so. After all, it is just not possible to understand a nation, which has been established and been growing for centuries, in just a couple of weeks. But who said you cannot brush through its history, have a quick peek into the lifestyle, and live like a native for a jiffy?
Volunteering Solutions provides a unique opportunity to all the enthusiastic volunteers who face time crunch but still crave to volunteer abroad and make a difference. The 2 Weeks Special Volunteer & Travel Program offered by VolSol is a perfect mix of volunteering work and traveling to the most popular places in that particular country. In just a span of 14 days, one can do something worthy for the underprivileged folks of the land – live with them, get to know them, and help them out in whichever way possible.
You'll get to immerse yourself in their culture, binge on the local food, travel, and explore with our coordinator who'll tell you more about the country.
Here's the List of the 7 Countries Where You Can Choose to Go for Short Term Volunteering Abroad in 2022 – 2023:
So are you ready to go out and explore your dream destination, which you've been planning to visit since forever?

Ghana, popularly known as the "Gateway to West Africa", has more to offer a visitor than one can ever imagine! Volunteers opting for the 2-Weeks Special Volunteer & Travel Program will work for the betterment of the female children by motivating them and providing them basic lessons of English & Maths, as well as telling them how to live a healthy & hygienic life.
The work schedule varies from time to time. However, volunteers need to dedicate 6-7 hours a day from Monday to Friday at these learning centers. In these few days, you can actually make an impact in the lives of these girls and help them to dream of a better future. During these two weeks, you'll get ample scope to spend time with the locals living in Tamale and its outskirts, and know more about the traditions, customs, and culture of a typical Ghanaian community.
Highlights:
Volunteer work for the girl education project in a local Ghanaian school
Visit the Monkey sanctuary or the amazing Kintampo Falls
Go for a thrilling safari at Mole National Park and enjoy a great wildlife experience
Meet some amazing people during your journey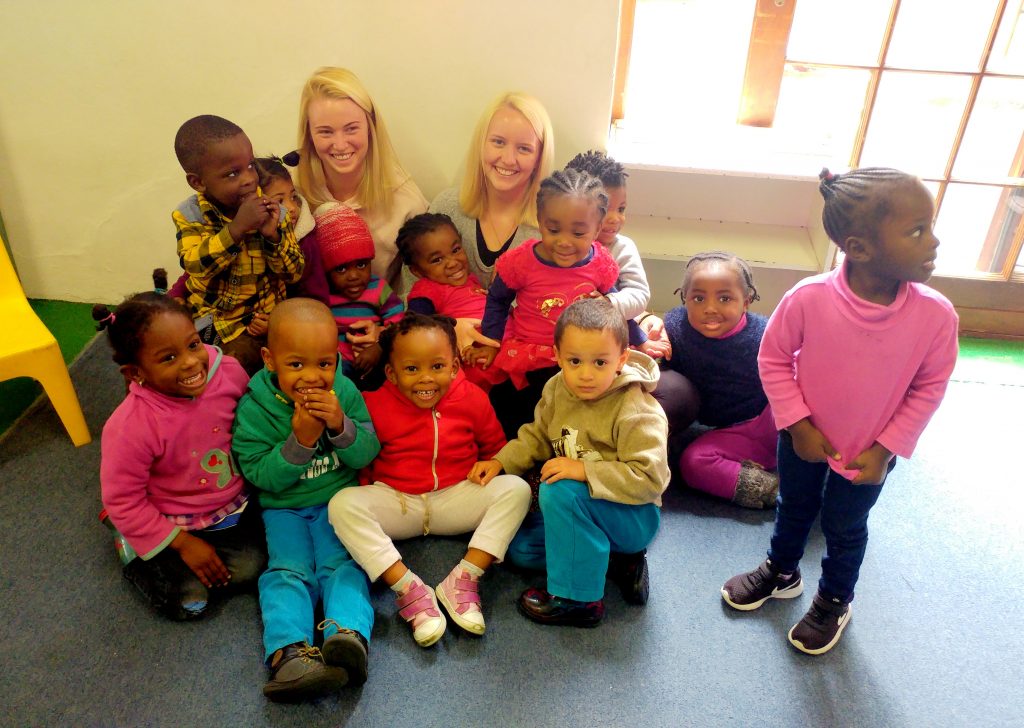 We offer an amazing and adventurous 2-Weeks Special Volunteer and Travel Program in the bustling and scenic city of Cape Town. As a volunteer, one can choose to work in the Childcare program or the Teaching program. No matter which project you join, that'll surely keep you occupied throughout the weekdays and for those who love to spend time with children, it'll be an absolute treat!
Weekends are absolutely free for the volunteers and can be utilized to explore the town. We'll also arrange for an electrifying trip over a weekend to Sedgefield where you'll get to go for a thrilling Safari & Elephant Encounter! You'll be going for a road trip via Route 62 and Oudtshoorn – experiencing the goodness of wildlife encounters and also visiting the Cango Caves. Rest assured, it'll be an action-packed 2 weeks that you'll cherish for your life.
Highlights:
Volunteer with children in a township in Hout Bay, Cape Town

Stay with other volunteers in the Sea Point area of Cape Town
Explore South Africa, visit the picturesque beaches & go for a hike to the Table Mountains
Experience the thrill of a wildlife safari and spot the Big 5
A fun-filled road trip with like-minded travelers
How about spending 2 weeks in the lap of the Himalayas, while learning the art of Yoga & Meditation? Well, we know that the thought of such an experience has already tickled your wanderlust cells, and so we have designed a program that would provide you with the best experiences you can ask for. In the quaint hill town of Palampur, you'll be living in a house overlooking the Himalayas.
On weekday mornings, you'll visit a local school where you can teach the kids, play with them, or get engaged in making the school environment more kids' friendly. During the evenings, you'll be attending the yoga sessions with an expert – it'll be a perfect way to cleanse your body, mind, and soul. During the weekend, you'll be traveling to Bir, a small hill town (nearly 1 hour from Palampur). From there, you'll be trekking to Billing, from where you can paraglide as well.
You'll also get to visit the Buddhist monasteries, binge on momos (dumplings), and walk through the tea gardens.
Highlights:
Volunteer with little children at a school in Palampur

Attend Yoga and Meditation classes and be a pro!
Explore the Himalayan trails while trekking from Bir to Billing
A tour of the tea gardens and monasteries around Palampur
Meet the locals and know about their culture and lifestyle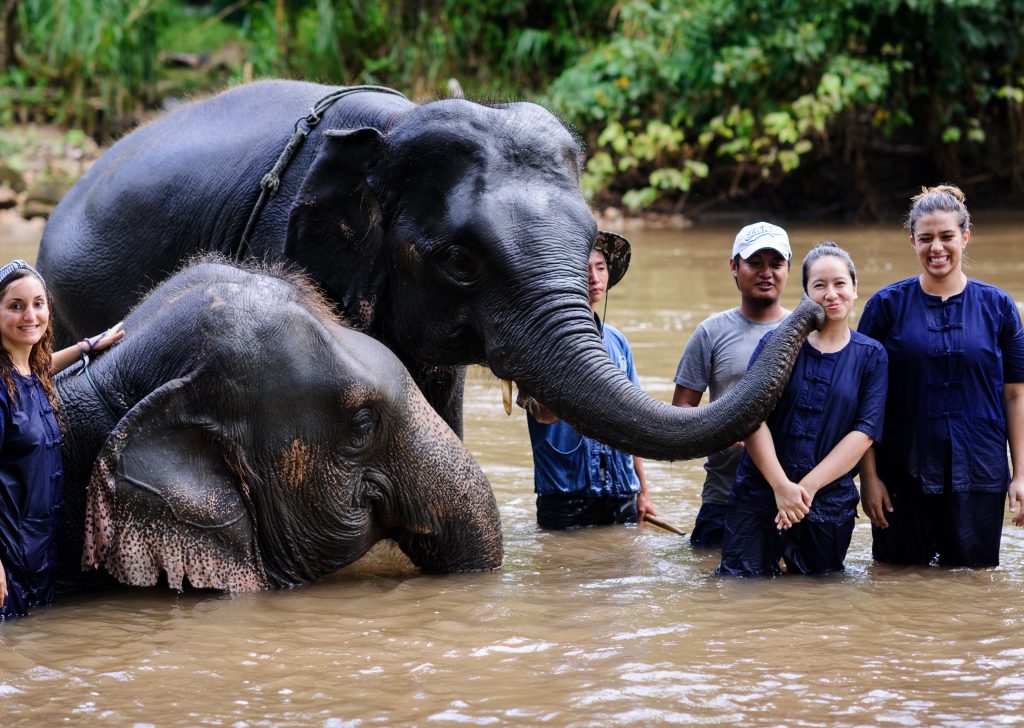 The 2 Weeks Special Volunteer and Travel Program in Thailand begins in the bustling city of Bangkok. You'll get to explore the markets and temples, and of course, join the madness of the nightlife!
The project is based in the small but beautiful town of Surin, where volunteers can choose to either work with the elephants or with the children. Those opting for the elephant project will be living with the mahout community, serving the gentle giants, taking them out for walks, bathing them, and feeding them. Others, joining the Teaching Program, will be at local schools. Over the next 2 weeks, the volunteers get to know and learn different shades and aspects of a Thai lifestyle, which includes some local Thai cooking lessons and getting a hold of the Thai language.
After the volunteering work gets over, you will be traveling to Koh Phangan – the party capital of Thailand! Excited much?
Highlights:
Explore the capital city of Bangkok and visit the Wats
Travel to Surin and volunteer with elephants/ children
Immerse yourself in the Thai culture
Interact with the natives to learn about the age-old traditions and typical Thai cultural nuances
Travel to the beach destination of Koh Phangan
If you have been postponing your trip to Peru due to the shortage of time, then we think we can help you out! Designed especially for those who wish to explore this beautiful Latin American country differently, this 2 Weeks Special Voluntour will take you down the lanes of history, give you a chance to know the Peruvians more closely, and do something meaningful for the local children in Cusco, while volunteering.
You'll get to work in the rural nursery school attended by kids belonging to marginalized communities. And of course, how can you miss a trip to Machu Picchu while you are there! Go for a guided tour, hike up the trails and explore the Sacred Valley.
Highlights:
Immerse yourself in the culture and interact with the locals to learn about their rich traditions
Volunteer to provide support in developing and bringing a positive change in the lives of little children
Enjoy your adventure trip all the way to the famous Machu Picchu
Get the opportunity to explore the Sacred Valley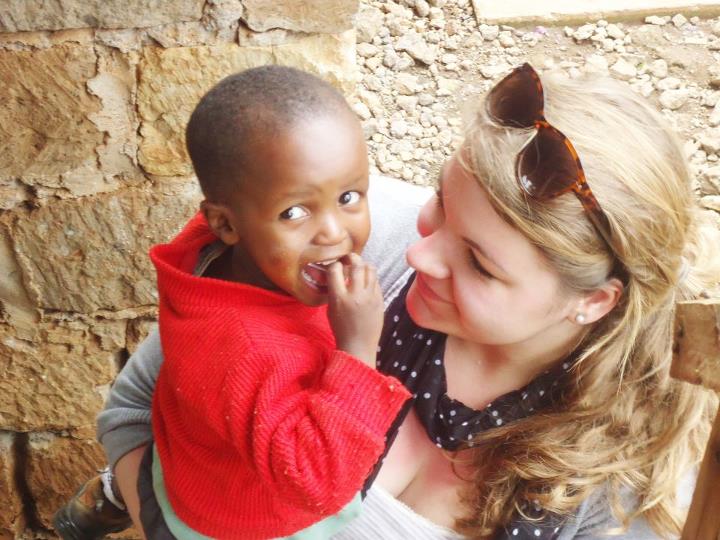 If you are a wildlife enthusiast, then probably Kenya is there on the top of your checklist. Well, who wouldn't want to spend a couple of weeks in this beautiful country that hosts the African Big 5?
In a span of 2 weeks, you'll be volunteering at an orphanage in Nairobi, spending your time with adorable little ones, showering them with love & care. You'll get to visit the Giraffe Manor in the outskirts of the city and also go for wildlife safaris in Maasai Mara Game Reserve. Savor the taste of authentic Kenyan cuisine, and explore this part of Africa in the most unconventional manner.
Highlights:
Volunteer at an orphanage and make a difference in the lives of the kids
Visit the amazing Masai Mara village and meet the tribal folks
Experience the thrill of wildlife safaris and game drives in the jungles of Kenya
Get an opportunity to spot the Big 5
Visit the Bomas of Kenya and the Mamba village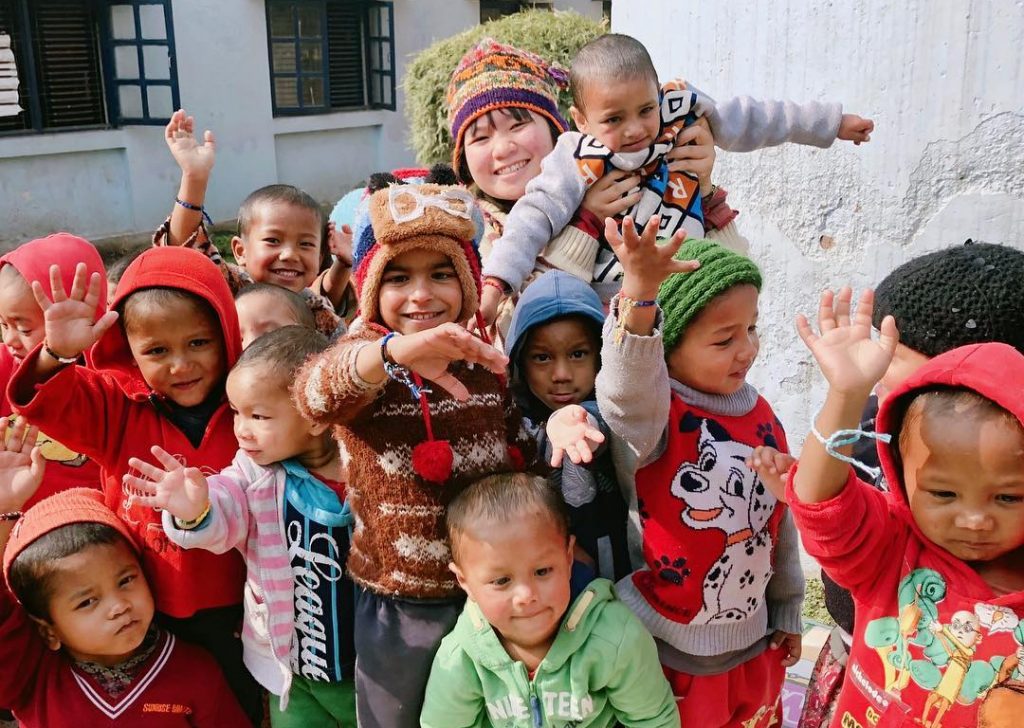 Are you a backpacker looking for a budget trip abroad? You'll be happy to know that this Himalayan nation, housing 8 of the world's highest mountain peaks, including Mt. Everest, has been marked as 'The Most Budget-Friendly Destination' of 2017 by the Lonely Planet.
Yes, we are talking about Nepal, the birthplace of Lord Buddha!
While you can spend months exploring the nooks and corners of Nepal, it'll be a good option to choose the 2 Weeks Special Program if you don't have much time in hand. As a volunteer, you'll be working with children, teaching them basic English & Maths. Sometimes, volunteers also get to work at the orphanages in Kathmandu. You'll get to travel to picturesque Himalayan towns of Nagarkot and Bhaktapur, and also spend a couple of days in Pokhara, on the banks of Lake Phewa.
Highlights:
Volunteer with underprivileged children in Kathmandu and spread some happiness
Experience a typical Nepalese lifestyle and learn about their culture and traditions
Enjoy the view of the great Himalayas at the backdrop of your place of accommodation
Go on a weekend trip to Pokhara
See amazing sunrise in Nagarkot and visit ancient temples in Bhaktapur
For more details about the projects, you can drop us a mail at [email protected] and our Program Experts will get back to you soon! In the meanwhile, you can follow us on Instagram for some inspiration and know what our volunteers are up to!