6 Views
This is the first in a two-part article. Check out the second part after reading the first part below.
Have you been seeking a place to conduct your internship? Well, what better place than Australia? For some, Australia may not be the first place they think of, while others may not even consider Australia. However, Australia is an excellent place to do your internship for various reasons. Just keep on reading below to learn more.
1. Australia Is a World Leader in Many Industries
Australia is a world leader in many industries, including mining, agriculture, finance and tourism. This means that there are many opportunities for internships in a wide range of industries.
One of the sectors accepting internships, the mining industry, is a major contributor to the economy, with internships available in a variety of roles. The agriculture sector is also significant, with many internships available in agricultural science, agribusiness and horticulture.
The finance sector is another area where Australia excels, and many internships are available in banking, accounting and financial planning.
And finally, the tourism industry is booming in Australia, with internships available in various roles, including marketing, event management and hospitality.
2. Australia Is a Culturally Diverse Country
Australia is a culturally diverse country, which means that you will have the opportunity to meet people from all over the world while you are interning here. This is a great opportunity to learn about new cultures and to make new friends. No matter where you come from, you will fit in somewhere in Australia.
3. Australia Is a Great Place to Learn English
If you are not a native English speaker, Australia is a great place to learn English. This is because English is the main language spoken in Australia. 
One of the best ways to learn English is to live with an English-speaking family. This way, you will be immersed in the language and have the opportunity to practice daily. You can also take classes at a local language school or university.
If you are interested in learning other languages, there are many opportunities to do so in Australia. There are a number of languages spoken by the indigenous population, such as Aboriginal and Torres Strait Islander languages. You can also learn Asian languages, such as Mandarin, Cantonese, Vietnamese or Indonesian.
4. Australia Has a High Standard of Living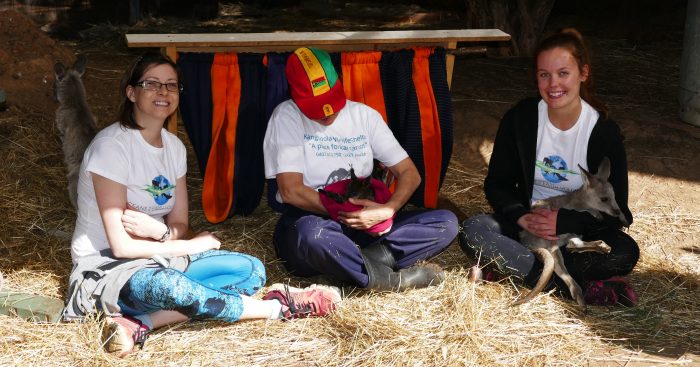 Australia is a great place to live and work. The standard of living is high, which means you can enjoy a comfortable lifestyle while you are interning there. There are also plenty of things to do in your spare time, whether you want to explore the outdoors or visit the many cultural attractions that the country has to offer.
Now that you know some of the reasons why you should intern in Australia, we hope that you are considering it. If you still need more reasons, read the second part of the article to learn more.
Do you want to volunteer in Australia while having your internship? Contact us at Volunteering Solutions to help you out. We offer valuable and meaningful volunteering experiences to everyone interested. Get in touch with us at Volunteering Solutions to learn more!