5 Views
How do you know that the medical mission you were in was ethical and safe?
This basic checklist will help you determine the organization's ethical quality. If the answers are vague or non-existent, that organization isn't worth your time or money.
1. How Is the Organization Structured
You need to consider if the organization is non-profit or a for-profit or non-governmental organization (NGO). Was it funded by a charitable program, a medical college or a university? You need to take these factors into consideration so you know the ethics of medical volunteerism for each of these groups. 
For instance, a for-profit medical mission model should be really avoided. So, you better choose other available options.
2. Who Are the Medical Staff
Are they qualified? The medical group leading the medical mission must be credentialed and should have certificates. All medical team members must be licensed, including doctors, nurses, medical assistants and any other healthcare providers. They should be registered with their respective medical boards and should have current certifications for the medical equipment used.
3. Did They Follow Ethical Guidelines for Their Programs
A good organization should have an ethical code of conduct for their staff and volunteers. For example, the medical mission's staff and volunteers should follow the Hippocratic oath. Medical staff and volunteers must maintain confidentiality. They must also practice non-discrimination and ensure that they're not violating any local, state, or federal laws.
4. What Is the Standard of Care for Medical Volunteers
The medical mission in the country must have a standard of care. They should have a medical team that is experienced, credentialed and equipped with medical supplies. All medical personnel and volunteers should be trained on medical care, risk management and medical evacuation.
5. What Kind of Mentoring Existed for Volunteers Abroad
If you're a student or a medical professional and you're thinking about volunteering abroad, you need to make sure that you're being supervised and mentored by professional personnel. This is so important because medical volunteers should know what to do in case of an emergency and how to handle potential medical risks.
Additionally, volunteers should be guided by the cultural and religious sensitivities of the country they are in. If the medical mission didn't provide such training, that's a clear indicator of its lack of concern for volunteers.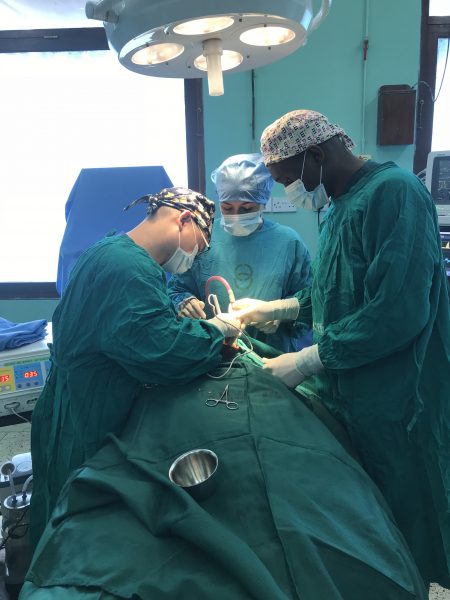 6. How the Organization Prepared Volunteers for Future Study or Work in Their Field
A professional organization should have a program that prepares its volunteers to successfully continue with their education or their professional careers. An ethical medical mission should have a program similar to a residency program, which will help them with their future goals. They should have a program that will help them further their medical careers.
7. Did the Organization Offer Safety, Security, and Insurance
The organization should have a mechanism for their volunteers to get assistance. They should have a hotline in place for volunteers or a venue for them to report any problems and get help. The organization should also offer insurance and liability coverage.
8. What Are the Fees Included
Fees should include everything, including accommodations, travel, food, insurance and administrative costs. You must check to see if there are any hidden fees in the costs. You want to make sure that the money you're spending will directly help the medical needs of the communities.
9. Is the Organization Accredited
The organization should be accredited by a reputable and known organization, like the World Youth Student and Educational Travel Confederation and other international accreditations.
Conclusion
Medical missions may seem like the perfect opportunity for you to volunteer and help those in need. It's a great chance for you to help out, experience a different culture, and take part in a once-in-a-lifetime trip. There are a lot of organizations to choose from, so you should carefully consider the aforementioned factors to make sure that your time, money, and effort will be worthwhile.
Volunteer Solutions is an organization that offers medical volunteering abroad that may help promote a better quality of life for those who are in need. They offer international volunteer trips and projects to various countries each year. Let us help you find a medical volunteer program that is right for you. Contact us today to get started!