44 Views
Have you ever thought of volunteering in an animal shelter? If you love animals, then you should definitely do it. Volunteering is not only beneficial for animals but for humans as well. Here are some things you need to know.
The Popular Ways to Volunteer For Animals
Do you want to work with animals but don't know where to start? Here are ways:
1. Animal Shelter
Shelters are run by government agencies, animal welfare groups and private organisations. Animal shelters are places where unwanted and abandoned pets are brought, cared for and kept until a suitable family wants to adopt them.
Commonly, volunteers in shelters feed, play, and walk the animals to keep them happy and healthy. Shelters also train volunteers to take care of animals and ensure they are healthy.
2. Animals in an Agricultural Setting
Farm animals, like horses and pigs, are dependent on volunteers for care. Volunteer work in this setting involves feeding, cleaning and supporting the healthy growth and development of the animals.
You can volunteer at a farm, for example, to help with grazing, feeding or assisting with shearing. The most common way to volunteer in this setting is to help with the animals and the farm, such as mucking out the stalls, feeding the animals, and assisting with their care.
The key is to maintain and improve their living conditions, so it is a good idea to become familiar with what farmers need.
3. Animals in a Wildlife Conservation
Wildlife conservation involves protecting and managing animals such as bats and small mammals in the greater community. Volunteers can be part of hands-on activities like feeding, cleaning, tagging and assisting with their care.
You may also assist with monitoring and survey work, helping to track their numbers and behaviour patterns.
You can gain the required knowledge by taking courses such as wildlife conservation, zoology and mammalogy. You can also ask your local wildlife rehabilitation centre what qualifications you should have.
4. Animals Abroad
Animal volunteering abroad is a great way to travel while helping animals. There are many animal volunteer abroad opportunities in different parts of the world. You can visit local animal sanctuaries, rehab centres or shelters and enjoy the experience of helping animals in need.
Many organisations offer to volunteer abroad for animals.
Why Volunteer for Animals?
While it is easy to get stuck in a routine, there are times when it is good for us to step out of our daily lives and consider how we can improve the lives of others.
Animals are often overlooked, even though they can be as smart, loyal and needy as humans. It is good to help them and allows us to appreciate what we have.
Volunteering is an excellent way to look at things differently and see the world in a new light. It also allows you to discover new things about yourself and new ways of thinking and feeling.
Volunteering for animals is rewarding and a great way to get to know animals and the people who work to ensure they are safe and well cared for.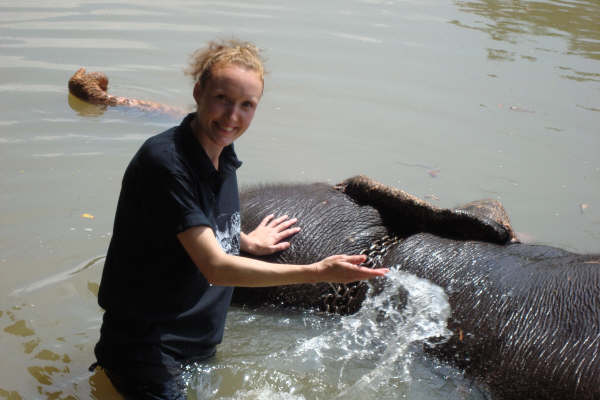 The Bottomline
The key to volunteering for animals is to know where to start. This article has provided some information about how you can volunteer for animals. It is now up to you to decide which volunteering opportunity is the most suitable for you.
Volunteer abroad here at Volunteering Solutions. We are an international organisation that has offered meaningful and inexpensive volunteer opportunities and international internships for the last 12 years. Get started now.