1,391 Views
For travelers like us, who are always craving to beat the mundane and aspire to see new places across the world while helping meaningfully as volunteers, this entire period of lockdown has been pretty tiresome. I've been contemplating when I can book another flight ticket and wake up in a land where I've never been before!
To say the least, volunteering abroad is the most satisfying vacation one can have – where you not only get to explore but also experience the goodness of serving society. Just think of the skills and strengths you possess, and how you can put them to use along with your knowledge and passion. And in case you don't quite have a clear picture of what you hope to learn just yet, one guarantee of volunteering abroad is the invaluable experience and memories you will leave with, though you can't begin to imagine them now.
The last 2 years have been difficult and 2020-2021 weren't really good for traveling, but 2022 -2023 will add the extra dose of adventure that we're all seeking. You might be wondering what volunteer abroad may even look like in the days to come and where would volunteers be needed in the world? Which are the safest places to volunteer abroad? These are both great questions to consider when you start planning.
As the world is still dealing with the pandemic and scientists are doing their best to come up with a vaccine, all we can do now while sitting at home is – plan for the best volunteer abroad trip for 2022 – 2023 🙂 Well, drop the procrastination and get started, now!
Will it be safe to volunteer abroad in 2022 – 2023?
The world is no longer the same as it used to be! The pandemic has turned things upside down, and the waves of uncertainty will keep flowing in the future. But science will surely take control of things, and as the countries have taken up the vaccination drives pretty seriously, people will be more confident in stepping out of their comfort zones, hopeful about getting back to the 'new normal' with a bang!
And in spite of these changes, what hasn't (and won't) change is the need for helping hands like yours in the world. Volunteers are needed to help the underprivileged people, and once you step out, you still need to wear masks, maintain social distancing and abide by protocols. What you can do best is educate yourself and remain informed of the latest travel news and each country's COVID-19 travel restrictions in order to help you plan accordingly.
You must learn to practice patience and keep an optimistic attitude – two skills that will also serve you well on your volunteer project!
Where will volunteers be needed?
(7 countries that you can consider for volunteering abroad in 2022 – 2023)
1. Sri Lanka
A little island nation situated in the south of India, Sri Lanka is one of the most diverse Asian countries with landscapes ranging from rainforests and arid plains to highlands and sandy beaches. A hub of Buddhism since ancient times, it has a rich history and culture to amuse the visitors. Being a developing country, there still exists the problem of poverty and illiteracy, hence the volunteers have a scope to play an important role, especially in the post-pandemic days.
As a regular tourist to this beautiful coastal region, it is quite usual to look forward to some amazing and thrilling beach adventure activities; and Sri Lankan coastlines certainly provide a myriad of them. However, when traveling to Sri Lanka as a volunteer, you put yourself into the special league of travelers who don't just visit the beaches but can make it their home turf for a while! And Volunteering Solutions has some amazing programs here, including the Turtle Conservation Program which is also one of the most popular ones!
A gorgeous island nation that Sri Lanka is, attracted around 2 million tourists last year (2019) and the tourism sector contributes around 11% to the nation's GDP. The main tourism season is expected to begin around November 2020 and many volunteers joined us in 2021, so rest assured, 2022 will be a perfect time to travel to this breathtaking island on the Indian Ocean.
Check out the volunteering programs in Sri Lanka for 2022.
2. Kenya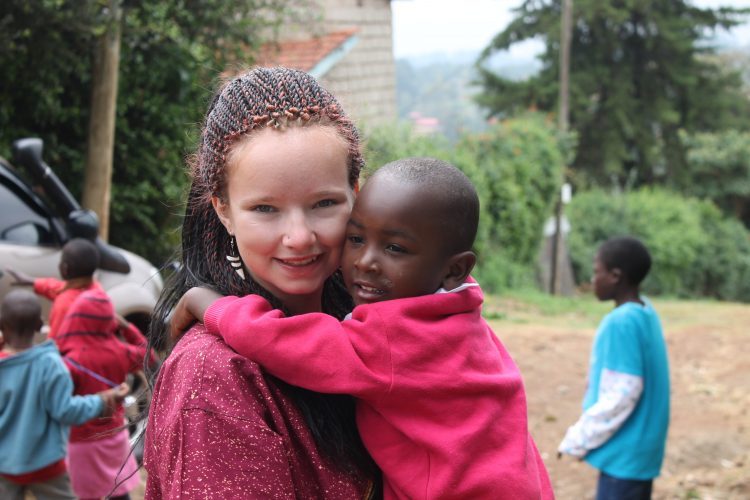 Where else on the Earth will you get a better opportunity to meet the BIG 5 other than Kenya! Arguably one of the best places for a wildlife safari, Kenya is a paradise for nature lovers and wildlife enthusiasts. And it just doesn't end there – you can also visit the Great Rift Valley of Lake Turkana where early humans first evolved, the deserted flatlands and the snowcapped Mt. Kenya, the equatorial rainforest regions, and the vast stretches of golden beaches bordering the Indian Ocean on the East.
Considered as a developing country, there's still a huge population in Kenya that will provide you with opportunities to serve them, and in case you choose to be a part of a volunteering project while exploring the country, you'll definitely get to make a huge impact in the lives of the people! Being a volunteer during my journey in Kenya, I learned new meanings of love & happiness. To say the least, your experience in Kenya will surely be one of the best that you've ever had (trust me when I say this!) and you'll return back home with lessons that would serve you for life! Traveling to Kenya will help you to witness the geographic diversity, expose nature's different characters, and unveil things that you've never even imagined before!
Check out the volunteering opportunities in Kenya for 2022.
3. Vietnam
Vietnam has been one of the most underrated travel destinations in not just Asia, but also globally. Being surrounded by Thailand & Cambodia which are often explore by beach lovers and history buffs respectively, Vietnam is often underestimated. Yes, the country had its dark days of war and bloodshed back in the 1970s, but those days have now found a place in the pages of history.
And you'd be astonished to know that Vietnam is one of those countries that has dealt with the coronavirus in the most outstanding manner possible. The country of 97 million people has not reported a single coronavirus-related death and had just 328 confirmed cases as per the latest reports, despite its long border with China and the millions of Chinese visitors it receives each year. Without any doubt, it's surely one of the most recommended destinations to travel to, in the post-pandemic times.
Spend your days in Hanoi, volunteering with little kids, or work at a hospital/clinic, providing support to the professionals there. It's gonna be a learning opportunity that you can't ignore.
Check out the volunteer programs available in Vietnam.
4. Costa Rica
Often termed as "The Soul of Central America", Costa Rica is nothing less than a paradise. The locals ('Ticos' as they call themselves) use the phrase "Pura Vida", meaning "Pure Life", to describe the quality of life that they experience in the country. With world-class infrastructure, goals of sustainable development, and a huge reserve of natural resources, Costa Rica can be rightly named as 'the eco-tourism capital of the world'. This tiny country, bordered by the Caribbean on one side and Pacific on the other, has some of the most gorgeous beaches, apart from the lush green jungles and gusty waterfalls, that keep adding to the natural beauty of the land. 
While a trip to Costa Rica will always be memorable, a volunteering journey to this land will surely enrich those memories and give you a chance to contribute meaningfully to the lives of those beautiful people. The country has maintained one of the lowest COVID-19 fatality rates in Latin America, and its government has been recognized for its successful management and containment of the virus due to the quick actions it took.
You'll get to choose from a wide range of volunteer abroad projects including Teaching English, Childcare, Healthcare, Sea Turtle Conservation, and Wildlife Rescue, etc. So buckle up and start making your plans!
Check out the volunteering projects in Costa Rica.
5. Portugal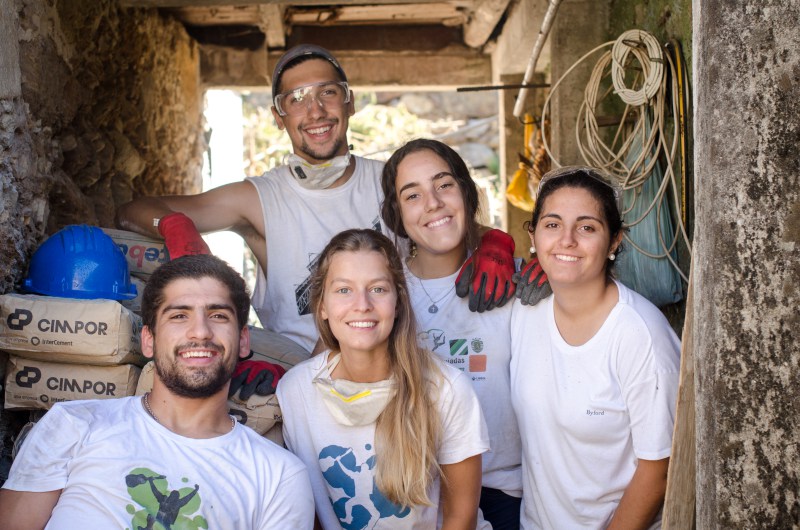 If you're currently in Europe and wish to volunteer within the EU nations, then the best option would be to travel to Portugal and spend a couple of weeks as a volunteer there.
Situated in the extreme southwest of Europe, just a few hours from other European countries, Portugal is still a country to discover for most people in the world. Portugal has a unique cultural heritage, where tradition and modernity blend together in perfect harmony making it a country with its own personality. More than the great white sandy paradise-like beaches, superb cuisine, or fine wines, it is the hospitality of the Portuguese people, who make it the perfect destination for the active trip. Combine relaxation, meeting people, enjoying the weather, and having an awesome time – experience the best with Volunteering Solutions in Portugal.
You might be thinking that there wouldn't be enough scope to volunteer in Portugal, but it isn't like that! In fact, there are a lot of volunteering opportunities for gap year travelers and backpackers, who wish to do something meaningful rather than just exploring the country.
Check out the volunteer opportunities available in Portugal.
6. Nepal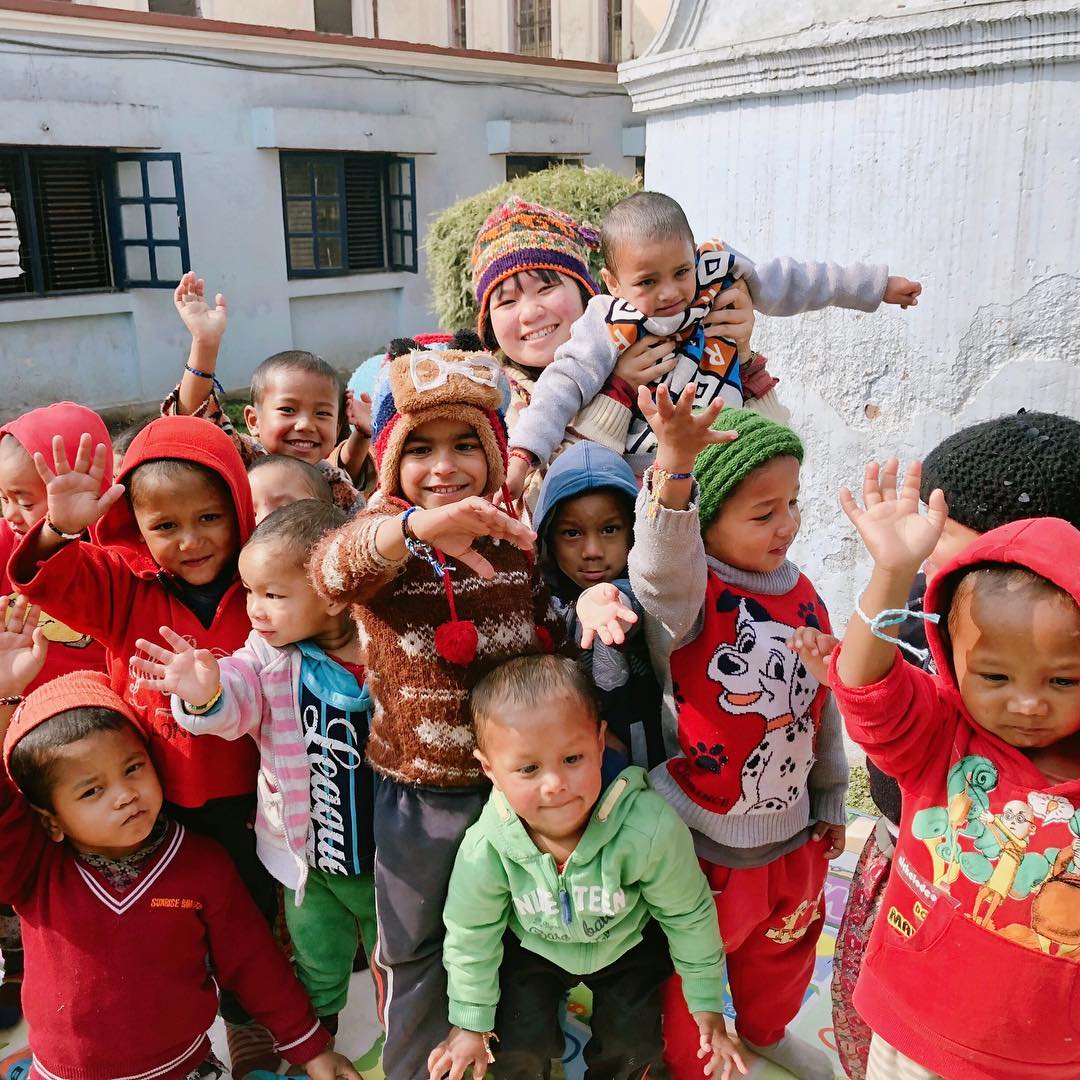 The gorgeous Himalayan nation has opened up its borders for international travelers recently, and now you can also take a trip to explore Nepal and volunteer. Nepal is one of the most beautiful countries, where the highest peak of the world, Mt.Everest, stands.
Those who are looking forward to traveling abroad and volunteering in Asia can surely consider Nepal as one of the options. Also, Nepal has been marked as 'The most budget-friendly destination' by Lonely Planet.
Volunteering Solutions is the most affordable & trusted volunteer abroad organization providing amazing opportunities in Nepal. The projects offered by VolSol include Teaching Project, Dental Elective, Medical Internships at the local hospital, Short Term Project & Summer Volunteer Project. Volunteers work from Monday to Friday and can make the most of their weekends to explore the popular tourist attractions in and around Kathmandu as well as Pokhara.
Check out the volunteer opportunities available in Nepal.
7. India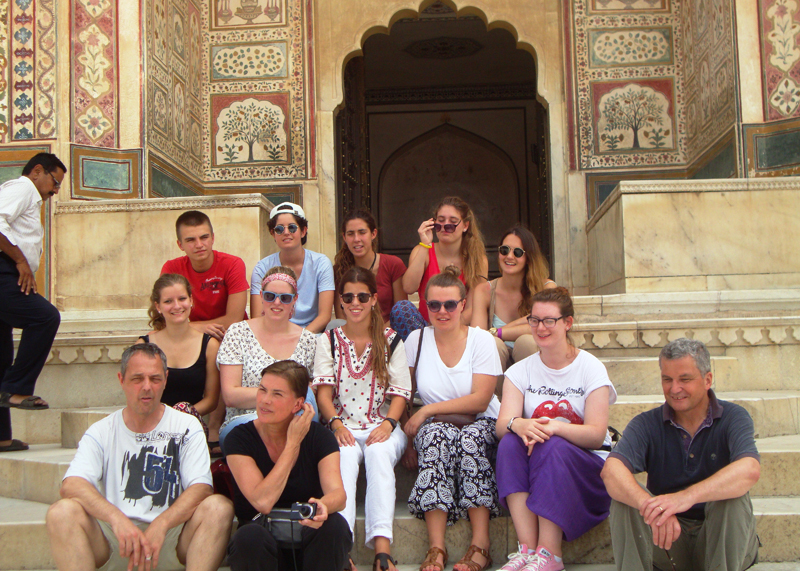 After nearly one and a half years, India is all set to open up its borders for international travelers and if you've been waiting to visit this culturally rich nation and explore, then you can start planning your trip now!
One of the most favored volunteering destinations, India used to be visited by millions of people from all across the world (before the pandemic hit us), and the culture and heritage of the country along with its diverse landscape and natural beauty touches the heart of everyone who steps into the country. A volunteering trip to India will surely ignite your curiosity, shake your senses and warm your soul. Whether it's the chaos and city lights of Delhi, or the quaintness in the Himalayan hill towns, or the bustling beaches of Goa, or the breathtaking architecture of the Taj Mahal – there's nothing in India that you won't like!
You can choose from a wide range of volunteering programs, from Childcare to Teaching, Medical Internship to Women Empowerment, and much more.
Check out the volunteer opportunities available in India.
If you take all the proper precautions, then wherever you're headed (whether in 2022 or beyond!), you'll be able to indulge in experiencing a beautiful volunteer vacay while witnessing the joy of making a difference and learning throughout the journey. For more information about the programs, you can write to us at [email protected] and our Team will get back to you.