150 Views
The Coronavirus had put a pause to all our traveling! Back in March 2020, the European Commission recommended the Member States to shut down all EU ports of entry for non-EU/Schengen nationals as well as put a pause to cross-country travels. However, while restrictions will still prevail – more or less, depending on how much a nation has been affected, it looks like things are definitely getting better in this part of the world. 
As pandemic fears subside and the vaccination process continues, European countries have begun reopening borders that were shut to protect their nationals at the height of the outbreak. Recently, the traffic light rule that was imposed by the UK Government was also relaxed, enabling the Brits to travel abroad to a bunch of countries when the virus has been effectively controlled.
If you've been thinking of traveling to Europe, then now is the time to plan your trip and make the most of it by volunteering for a meaningful cause.
Known for its vibrant cities tucked beside cozy bays and sheer cliffs, Ireland has always been a popular destination among travelers who seek an offbeat holiday. Beyond gulping down pints of Guinness and shots of Irish Whiskey, you can now indulge in making your journey more meaningful by volunteering in Ireland. Spend your time helping at a Charity Shop in Clonmel, or teach the little kids at a community school, helping them with extra-curricular activities. You can also volunteer for the Women Empowerment  Program and share a helping hand, providing vocational training. You'll also be working closely with the experienced Irish staff who'll guide you and help you to learn more through first-hand experience.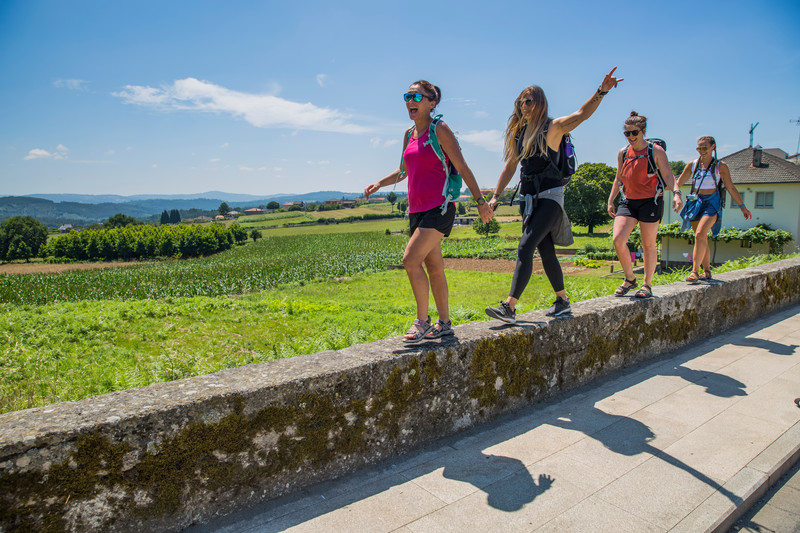 There would hardly be anyone saying 'No' to a holiday in Spain! Although Spain is considered as a developed European country, where people mostly live a decent life and tourism is growing at a large scale, there are still certain sections of people in the suburban areas and outskirts of the main cities, where a little help from the volunteers are needed. Work at Soup Kitchen or teach kids in an understaffed school. While the growth of tourism is highly beneficial for the economy, it has some negative impact on nature and thus, participants joining the projects in Spain will get to spend some quality time amidst nature and make some effective contribution. You can volunteer for the environment conservation or tickle your adventure cells and opt for the marine conservation program.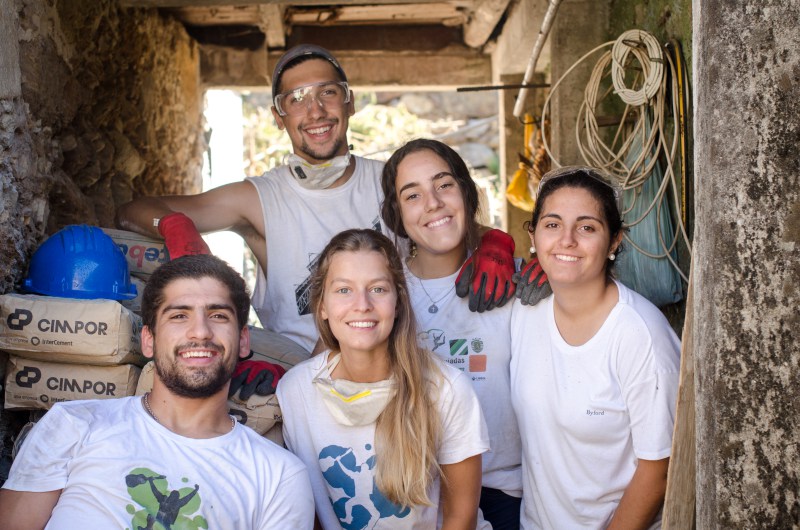 While planning a trip to Europe, Paris and the Eiffel Tower are a must-visit and so are world-famous cities like London and Barcelona – but how about Portugal? From the eclectic nightlife to the pristine beaches, the ancient castles, and the glamorous cafes – Portugal will make you crave more! It's undoubtedly one of the most gorgeous places on Earth, lying along the Atlantic coast of the Iberian Peninsula in southwestern Europe. Volunteering Solutions has four amazing opportunities in Portugal, being a part of which you'd get a chance to serve the society in the post-pandemic times and create a meaningful impact – other than satiating your wanderlust and exploring its gorgeous country. If you are keen to volunteer for a social cause and help several hungry people to have a stomach-full meal, then join us and contribute towards the cause of reducing food waste in Porto. Work alongside the local staff in non-profit organizations in supporting children in need by giving them the opportunity to experience extracurricular activities and helping them to discover and follow their dreams. You can also choose to work at the ecological park of Serra da Lousã and protect the wild animals living there, as well as spend your time at a farm taking care of horses and oxen but also ducks, pigs, chickens among others.
With the vast stretches of sandy beaches with the strikingly blue sea, ancient architecture, lip-smacking cuisine, and friendly people, Greece is a place where you can happily spend your days, focusing on things that you've always ignored amidst the hustle and bustle of your daily life. As a volunteer in Greece, you'll get to work with a bunch of experienced conservationists, learn about the damage caused to the world due to human activities and understand how things can be brought under control. If you love to work outdoors, then this is the perfect opportunity for you to live by the beaches and contribute actively towards the protection of nature and the environment. During your free time, you can set out to explore the Grecian Islands, covering the cities of Santorini, Cyclades, Mykonos, Naxos, and more.
Stop procrastinating and plan your amazing Euro trip, join us and make a difference.
Our in-country team will be there in all the above-mentioned destinations to provide you with complete guidance, comply with the health & sanitation protocols and ensure that you can have an amazing travel & volunteering journey in the Post-COVID Era! Drop us a mail at [email protected] and our Program Advisors will get back to you, ASAP.