19 Views
Volunteering abroad is a great way to see the world, meet new people, and make a difference in the lives of others. It's also a great way to take a break from your everyday life and learn new skills, so why not take this time to make the most of your gap year and pave the way for your future career?
After all, volunteering abroad is an opportunity to completely immerse yourself in a new culture, and when it comes to taking the first step as a professional, what could be more valuable than that? 
Not only will you gain invaluable experience in a new country, but you'll also get to add an international experience to your resume-something that will definitely set you apart from your peers when you're job hunting.
Why It's Work Taking the Leap in Your Gap Year and Doing Volunteering Abroad
Benefit #1: Expand Your Network and Creating Meaningful, Long-Lasting Bonds
One of the best things about volunteering abroad is that you'll have the opportunity to meet new people from all over the world. You'll learn about their cultures and customs, and you'll be able to share your own experiences and knowledge with them. You'll also be able to create strong, lasting bonds with people who share your passion for helping others.
Benefit #2: Gain Valuable Work Experience
In today's competitive job market, any work experience you can get is valuable. But if you really want to stand out, consider volunteering abroad. Not only will you gain valuable work experience in your chosen field, but you'll also demonstrate your commitment to making a difference in the world. And that's sure to impress future employers!
Benefit #3: Enhance Your Education
Volunteering abroad is a great way to enhance your education. By immersing yourself in a new culture and working with people from different backgrounds, you'll learn more about the world and gain a new perspective on your studies. Plus, many volunteer programs offer academic credit so that you can kill two birds with one stone!
Benefit #4: Learn New Skills and Gain Valuable Experience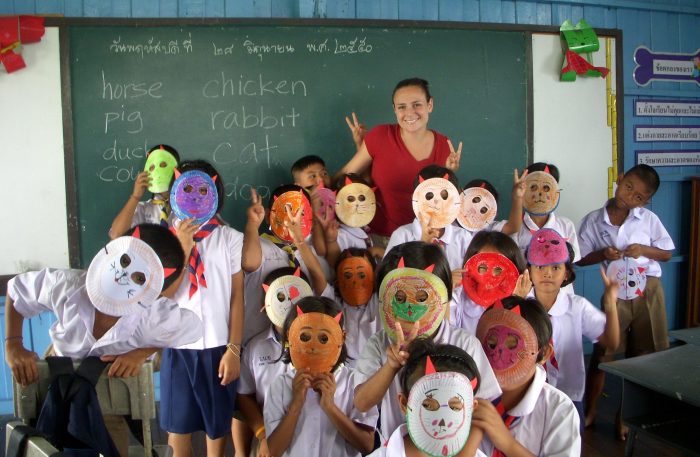 Whether you're working in a medical clinic, teaching English to kids, or helping to build homes, you'll be learning new skills that you can use in your future career. And, because you'll be working in a foreign country, you'll also have the opportunity to gain cross-cultural experience, which is highly valued by employers.
Benefit #5: Make a Difference in the World
When you volunteer abroad, you'll have the opportunity to make a real difference in the lives of people in need. Whether you're helping to build homes in Nepal or teaching English in Tanzania, your work will make a positive impact on the lives of others. And that's something you can be proud of for the rest of your life!
The Bottom Line: Don't Let Your Gap Year Go to Waste and Explore Your Potential by Volunteering Abroad
The gap year is a time when many young people take a break from their studies to travel, work, or volunteer. It can be a fantastic experience, but it's also important to ensure you don't let your gap year go to waste. So what are you waiting for? Start researching volunteer opportunities abroad and get ready for an experience you'll never forget!
Are You Planning to Volunteer Abroad?
For more information on volunteering abroad and how it can benefit your career goals, check out our website and explore our wide range of volunteering solutions for you.