38 Views
An internship overseas used to be viewed as a luxury that was only accessible to those with the time and resources to afford it. But now, any medical student can have an international internship because of grants and scholarships from institutions and charitable organisations.
Internship programmes also work with a vast network of both public and private hospitals in numerous nations to give medical students a pleasant, practical internship experience.
If you're on the fence about pursuing an international internship in medicine, consider the following benefits.
Broaden Your Global Perspective
You will be able to understand the various healthcare systems in other nations if you complete an international internship. 
Whether you're blending old herbal medications in Thailand or helping out in a remote African clinic with few medical facilities, it will test every ability and conviction you've developed in your native country.
You'll get a fresh empathy for the cultural quirks, customs, and medical practices that are in direct conflict with or completely unrelated to your medical education. 
You might start putting yourself through challenges and advancing professionally as you start to feel more appreciative of the resources you have access to in your own nation.
Interact with Diverse Individuals
During a medical internship abroad, you'll get to know a wide variety of people, from the international students you'll live with to the specialists you'll observe and learn from to the various patients you'll deal with each day in the hospital. It will undoubtedly be a unique experience.
You'll get the ability to communicate with people from various walks of life and create lifelong memories with them. Additionally, the relationships you develop with them might serve as the basis for or contribute to the growth of your extensive professional network.
Acquire People Skills
A foreign internship will undoubtedly boost your confidence if being a college student hasn't already. Deciding to intern abroad forces you to venture outside of your comfort zone and substantially improves your interpersonal abilities. 
You get the chance to broaden your perspective on the world and hone your communication abilities so that you can speak with your coworkers with assurance daily.
You'll also improve your problem-solving abilities and gain independence and adaptability. You'll be a more self-assured individual by the time you get back home, capable of handling the practical difficulties in the medical industry.
Integrate into the Working World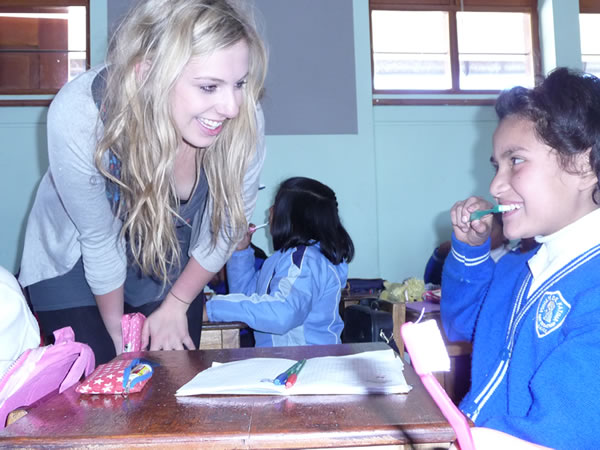 Employers frequently comment that recent graduates lack important social skills while dealing with everyday issues. Universities and colleges impart theory and information to the next generation of medical professionals. They still need to practise integrating into the workplace, though.
Thus, hiring an overseas medical intern is perhaps the best course of action. As previously noted, an international internship can aid in the development of your soft skills. 
You can broaden your understanding and gain first-hand knowledge of the outside world. Young professionals might quickly feel at ease in the workplace thanks to their experience.
Enhance Your Resume
The standard expectation for all medical interns is that they will carry out a variety of responsibilities while being supervised by a mentor in a clinic or hospital. 
However, working as an intern overseas can help you stand out from the competition because you'll discover how to fulfill the requirements of the healthcare environment in a nation other than your own.
Your global perspective and expertise will be a great advantage in your profession and an effective component of your resume because systems and practices differ from country to country. 
Grads with overseas internship experience are widely favoured by employers, setting you apart from other recent graduates who are still quite young.
An Experience of a Lifetime
You won't regret taking a once-in-a-lifetime opportunity like an international internship. Even though it's not an easy decision to uproot your life and spend months or years in a new country, you'll look back on the experience with gratitude.
It will aid in your self-discovery and professional and personal growth. It will also broaden your global view of the sector.
Volunteering Solutions can assist with your medical internship abroad. We're an international organisation that has been offering meaningful and inexpensive volunteer opportunities and international internships for the last twelve years. Contact us today to get started!