1,652 Views
"Friendly and fun-loving, exotic and tropical, cultured and historic, Thailand radiates a golden hue from its glittering temples and tropical beaches through to the ever-comforting Thai smile." – That's exactly how Lonely Planet describes Thailand.
The beautiful beaches of Krabi, the hustle & bustle of Bangkok, the quaint elephant villages in Chiang Mai and the maddening nightlife of Koh Phangan – Thailand has so much to offer to its visitors. Perhaps that's the reason why the country used to be visited by more than 8 million travelers every year, making it one of the most popular Southeast Asian destinations. Over the last couple of years, the pandemic changed everything, bringing a pause to the tourism sector in Thailand – but recently, the Government announced that the borders are open for all international travelers who are fully vaccinated, and we can't be happier.
Our volunteers have also fallen in love with the country, time and again, and if you are still wondering what's so special – then here are 8 reasons to convince you to volunteer in Thailand:
1. It's a popular volunteering destination and one of the most affordable places to visit
If you are a high school/ college student or a gap year traveler running short on the budget yet dreaming to travel abroad, then there can be no better option than Thailand. 1 USD is equal to 34 Thai Baht, and you can find the most affordable volunteering projects in Thailand with VolSol. Apart from that, the cost of local transportation, food, and shopping is extremely cheap as well. You can get amazing deals if you can make good use of your bargaining power. You can easily explore the country on a shoestring budget.
2. Several projects are available in 3 exotic locations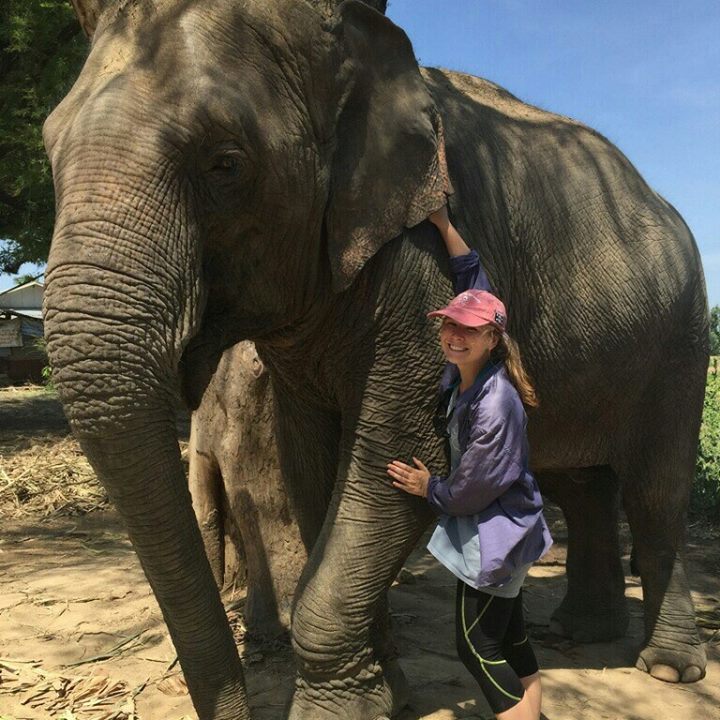 It's just because of the fact that our volunteers have loved Thailand, Volunteering Solutions has been running more than 15 volunteering as well as internship projects in 3 destinations – Bangkok, Surin, and Chiang Mai. There are child care and teaching projects available for those who wish to work with kids, health care projects for pre-med and medical students, journalism internships for media students, volunteering at elephant camps for those who wish to spend quality time with the gentle giants, and much more. However, the most popular project is the Thailand Volunteer Adventure Program, which will give you a chance to volunteer in Bangkok and Surin, after which you will get to experience jungle trekking at the Khao Yai National Park, followed by a relaxing beach week at Koh Phangan.
3. It's the best chance to live with the locals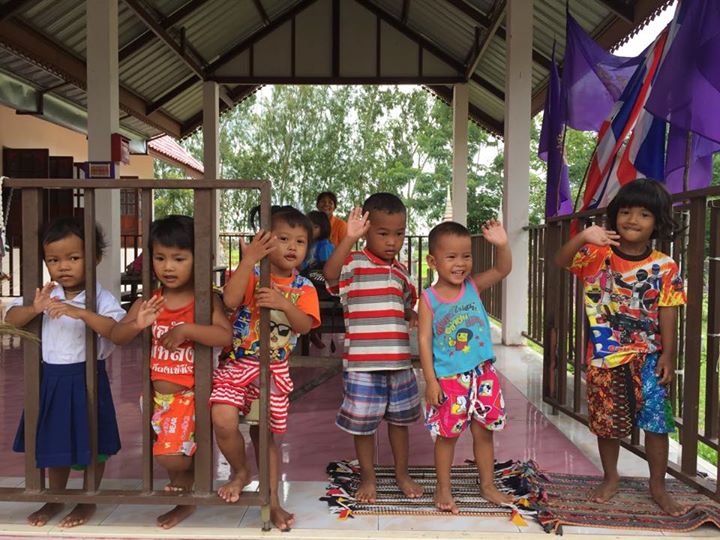 When you are traveling abroad, the best thing is to interact with the locals in order to know more about their culture and lifestyle. VolSol provides host family accommodations to the participants in Thailand, which gives you a chance to spend more time with the natives. The locals can guide you best about the 'not-so-touristy' yet beautiful places to visit and also serve you the most delicious meals. Thai people are known as some of the happiest and friendliest people and you'll soon realize why Thailand is known as 'The Land of Smiles'.
4. Taste the lip-smacking Thai cuisine and learn to cook as well
Of course, there's a popular Thai restaurant chain in your country serving delicious food, but it's nothing compared to the Green curry or Tom Yum Goong that you'll taste at the floating market or at the roadside shops in Bangkok. Thai cuisine is popular all over the world, and when you are there in the country, you'll surely binge on the local food! You'll also get a chance to learn how to cook the Thai curries from your host mother or from a (random) friendly restaurant owner, who'll be glad to share the recipe with you. And when you return home, you can surprise your friends and family with the newly acquired culinary skills!
5. Visit the Thai temples (or Wats)
Thailand has a beautiful amalgamation of Hinduism and Buddhism, where you can witness both religions existing side by side. Approximately, there are more than 40, 000 temples and wats in Thailand and they are all absolutely gorgeous. Wat Phra Kaew (The Temple of the Emerald Buddha), Wat Pho (The Temple of the Reclining Buddha), Wat Arun (Temple of Dawn) are the ones that you must visit while in Thailand.
6. Experience the joy of retail therapy and shop till you drop!
There are a lot of 'Made in Thailand' products that are available at the stores in your country, and you'll see that the same products are there in Thailand for a much cheaper price! From bags and shoes to clothes and junk jewelry, souvenirs, and what not – Thailand has everything to make a shopaholic go crazy! There are malls, shopping arcades, floating markets, night markets, and weekend markets that are perfect for retail therapy. The best part of the local markets is that you can keep bargaining till you get the best price.
7. Beaches that are absolutely gorgeous
The first thing that perhaps comes to mind when one thinks of Thailand is the beach! Thailand, undoubtedly, is one of the best beach destinations in the world with vast stretches of golden beaches with turquoise water. Whether it's Phuket, Krabi, Phi Phi Islands, Koh Phangan, Koh Samui, or Koh Tao – you won't be able to resist falling in love with the beaches. Relax and swim before you head out for a bottle of beer with some delicious seafood from the beachside shacks! And if you love partying, then you have to be there at the Full Moon Beach Party at Koh Phangan. You can also try amazing water sports like parasailing, snorkeling, and scuba diving in Thailand.
8. Gain experience that's priceless!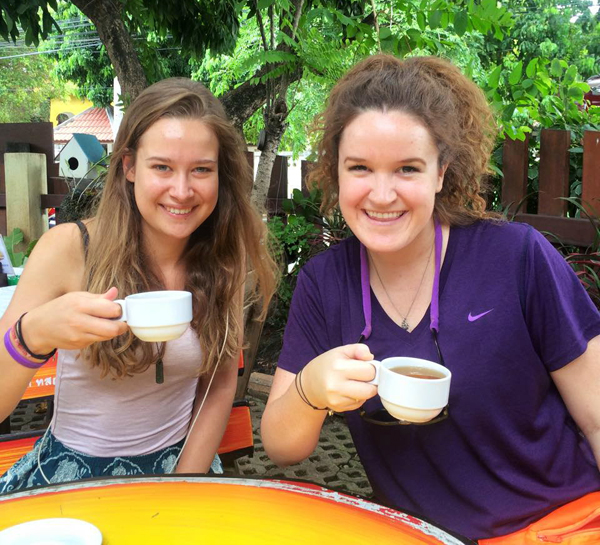 The best part of a volunteering journey is the experience that you'll gain. Whether you work with kids or elephants, you'll make memories that you can cherish for a lifetime. Making friends with strangers coming from different parts of the world, sharing your room and food with them, hopping around, and sharing similar thoughts will be one of the best chapters of your life. You can make good use of your skills and learn new things from your peers.
If you have any doubts regarding a volunteer trip to Thailand, you can take a quick look at the Comprehensive Guidebook or drop us a mail at [email protected] – Our Program Advisors will get back to you 🙂
Thailand is calling you – what are you waiting for?